Periscope's Parachute TV Brings Scheduled Programming To Live Streaming: Can It Save Twitter?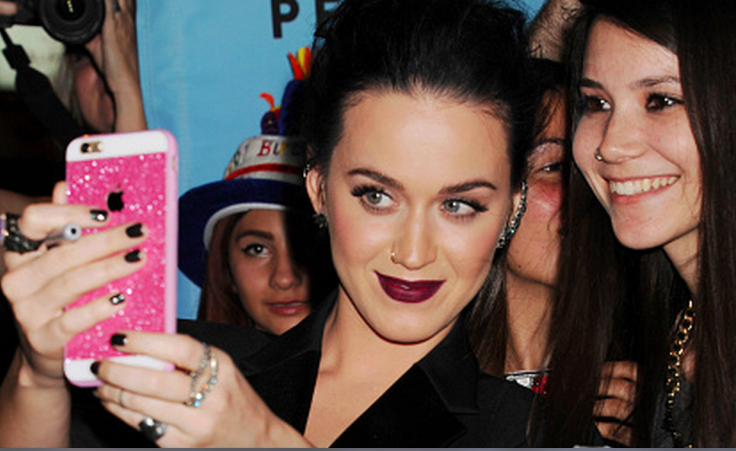 "Here's the question. Get your fingers ready." Sounds like TV's "Who Wants to Be a Millionaire?" or a call-in radio contest. But this isn't a traditional network. From various locations -- the beach in Santa Monica, California, a home bathroom, the sidewalk outside Universal Studios -- Jon Erlichman hosts "Tech Trivia," drawing hundreds or sometimes thousands to tune in daily to answer a few questions and win prizes. There's no studio or technical equipment. It's just a 37-year-old man armed with a smartphone and an engaging personality.
And he's not alone. Everyday people are broadcasting from the live video-streaming app Periscope and attracting a global audience of fans who can comment and send "hearts" (akin to Facebook "likes") in real time. Twitter bought this year-old startup in January for a reported $100 million. Periscope launched for the iPhone in March, a few weeks after startup Meerkat released its own live video app. The two have been competing for users, with Meerkat receiving the financial support of Beverly Hills talent agency UTA, Lorne Michaels' Broadway Video Ventures and Greylock Partners.
To Wall Street's disappointment, Twitter has not introduced any moneymaking features into the app. But that isn't stopping creators from using Periscope to rake in revenue and become influencers. Over the past four months, Periscope broadcasters have developed their own shows and fan bases. One New Yorker, Jon Jacques, quit his marketing job to be a full-time Periscope user. He performs magic tricks and has 50,000 followers.
Since YouTube launched in 2005, thousands have found viral fame through on-demand video. A select few have earned the title of "YouTube stars" and built careers driven by the site. The same phenomenon has happened to people on Instagram, Vine and Snapchat.
Erlichman and others are latching onto the novelty of Periscope and orchestrating its potential as a hub of original content and new celebrities. On Monday, Erlichman and his team will debut @ParachuteTV1 -- a Periscope account with a lineup of scheduled programming. With Parachute, the app is no longer just a home to spontaneous broadcasts. People can now tune in to shows just as they would on television, Netflix and YouTube.
While Periscope has been heralded as a breaking news tool -- indeed, news networks are using it as tip sheets -- creators are starting to explore its potential as an entertainment medium. "When there isn't perceived breaking news, what's your content focused on? All kinds of cable channels have news breaks," Erlichman said. "Periscope has the possibility for being a new type of interactive entertainment."
For Periscope corporate parent Twitter, it's not all about fun and games. The stakes couldn't be higher for the microblogging platform as it struggles to grow its user base. On Monday, Twitter shares hit a record low, down to $29.10 at one point. Twitter interim CEO Jack Dorsey has hinted at a number of new features to revive the site, with some of them centered around live events and content. But success is far from guaranteed. Google's YouTube, among others, are also stepping up live-streaming efforts, and Facebook is experimenting with more video offerings.
There's also little evidence, at least not yet, that the viewing public wants to give up their TV remotes in favor of prolonged sessions in front of a mobile or tablet display.
Beyond 'Lifestreaming' To Entertainment
On Periscope, broadcasters lean toward a particular niche. Some are singers. Some are chefs. Others see themselves as comedians. One has taken on the character of the "Periscope Puppet" -- a periscope-looking creature adorned with a sparkly yellow hat and a red bowtie.
Those are some of the characters that will be on the Parachute network's daily lineup, given time slots of a half hour to an hour on the account. Over the past month, Erlichman, his wife Caroline Lesley, and Seth Cohen -- co-creator behind the MTV hit "Snack Off" and staff writer on NBC comedy "Undateable" -- have been working with creators to develop their shows.
"All these people want to be TV hosts. Let's give them a show," Cohen said. "I don't come from a lifestyle 'scope. I'm interested in making awesome content." The 36-year-old writer runs his own game show on Periscope called "Post It No," where he puts up numbered Post-It notes on a board and asks viewers to guess which one is labeled "winner." He met Erlichman at a Periscope meetup called #PeriDay in June.
Parachute will launch with several hours of programming each day. On Monday, from 9:30 to 10:30 p.m. EDT, viewers will tour restaurants in Southern California with Brandon Winkler (@primethymelive), from 10:30 to 11:30 p.m. EDT they'll hear about the latest in entertainment news with E! producer Courtney Harvey (@courtthetrendla) and from 11:30 p.m. to 12:30 a.m. EDT Florida-based actor Daniel Schwab (@thedanielschwab) will offer some late-night comedy.
There's about 17 shows already lined up on Parachute, with more comedy, trivia, talk shows, dare challenges, cooking and musical entertainment. They're working on a political show, horror content and a concert series. "The cable format can very easily translate to Periscope," Erlichman said. "It's driven by personalities."
While Parachute channel's scheduled programming will have specific themes, what Erlichman and Cohen have found most exciting about the network is the potential for "unscripted" randomness, driven by viewers. Broadcasters can see written comments from viewers stream on top of their video and can then respond verbally.
"Whenever I'm in somebody else's room or they're in my room, it's a chance to interact," Cohen said. "No other social media really gives you this real-time feel. You can be constantly checking your Twitter for retweets or hiding behind your Facebook wall. I don't befriend random people on Instagram, but on Periscope, you do."
Erlichman's already jumped on that collaborative content idea. Last week, he spearheaded a global scavenger hunt called #PassTheHunt with 18 other Periscope broadcasters. Viewers had the chance to win subscriptions to the on-demand television network Epix.
Business Before The Brands
There's nothing in Twitter's terms of service preventing Periscope creators from making money on the app. Some creators have launched GoFundMe pages to support their efforts. Others have taken on sponsorships or partnered with brands.
Erlichman has not pulled in revenue for his Periscope streams yet, but he's worked with companies like Epix, AT&T, Procter & Gamble's Charmin', TaskRabbit and eBay to sponsor giveaways for his "Tech Trivia" show. For #PassTheHunt, Erlichman associated the event with the Hunger Games premiere on the Epix network.
"There was a resounding 'yes' [in partnering]," said Epix Chief of Staff Nora Ryan. "We have a shared interest in emerging technology. The messaging that went along was perfect."
Beyond the Parachute channel, Erlichman has built a new talent network of Periscope creators called "Lifestream," where he and his wife are helping teams manage and find product placement and sponsorships. Twitter acquired Niche, a talent agency for social media celebrities, in February that boasts a network of 13,083 creators and deals with Coke, BMW and HP.
"We use influencers and creators to help us create better content. The network of influencers is less important. It's really who's behind it," said Keary Hanan, Epix senior vp of digital programming and production.
Cohen and Erlichman said they hope the Parachute channel will attract more attention from advertisers.
They're entering just before the big brands. AT&T has been an early adopter of Periscope and has seen over a million social media impressions driven from its video feeds. General Electric hosted an original series called #DroneWeek on Periscope earlier this month.
"We're still strategizing how we're going to use it ourselves. The plan is to start Periscoping more from premieres that we're at," Epix's Hanan said. Epix had first streamed from a Katy Perry concert on the date of Periscope's launch.
"Come this fall I think we're going to see more Hollywood, traditional media and companies use Periscope," Cohen said. "But for us, because we're offering so much in original content, we hopefully can be the gold standard for the homegrown Periscope community."
© Copyright IBTimes 2023. All rights reserved.