Exxon Mobil Corp. (XOM) Fourth-Quarter Earnings Fall 58%, Beating Estimates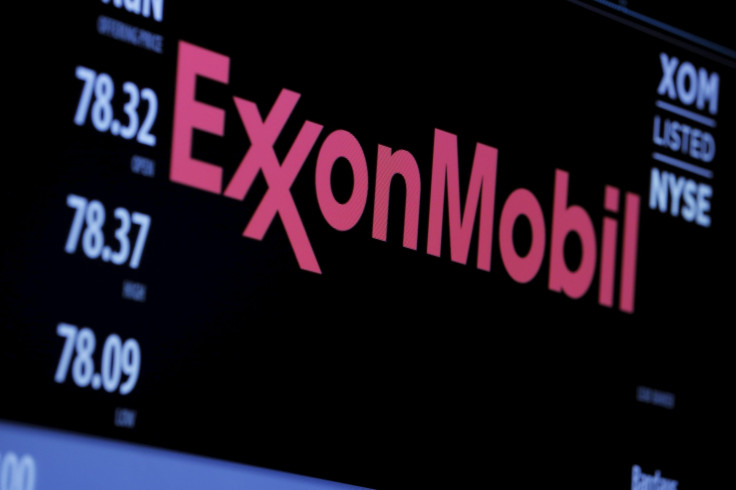 Exxon Mobil Corp.'s earnings plunged 58 percent in the fourth quarter as low oil prices hurt results. The oil giant Tuesday posted earnings of $2.8 billion, or 67 cents a share, down from $6.6 billion, or $1.56 a share, a year ago.
Revenue for the quarter totaled $59.81 billion, a drop of over 31 percent from the company's year-ago revenue of $87.28 billion.
The world's largest publicly traded oil company still beat estimates as profits from its refining business increased. Analysts had expected the company to report 63 cents a share on $51.36 billion, according to a poll by Thomson Reuters.
Exxon Mobil Corporation (XOM) | FindTheCompany
"While our financial results reflect the challenging environment, we remain focused on the business fundamentals, including project execution and effective cost management," Rex W. Tillerson, Exxon Mobil's chairman and CEO, said in a Tuesday statement. "The scale and diversity of our cash flows, along with our financial strength, provide us with the confidence to invest through the cycle to create long-term shareholder value."
Exxon Mobil stock (NYSE:XOM) was down 2.12 percent to $74.65 by 9:43 a.m. EST in early morning trading in New York.
The oil industry is grappling with the effects of a global oversupply in crude and softening demand in emerging markets. The price of oil has dropped by as much as 70 percent since its mid-2014 peak of above $100 a barrel.
Brent crude, the global benchmark, was down 5.08 percent to $32.50 a barrel by 9:34 a.m. EST. West Texas Intermediate, the U.S. oil-price gauge, fell 4.74 percent to $30.12 a barrel.
WTI Crude Oil Spot Price | FindTheData
BP Plc, the British oil giant, reported a $3.3 billion fourth-quarter loss Tuesday as reduced oil prices slammed its exploration and production division. For all of 2015, BP said it lost a record $6.48 billion, compared with a 2014 profit of $3.78 billion.
The company Tuesday repeated its commitment to trim its global workforce of 80,000 people. BP said it would cut 4,000 jobs this year in its upstream unit — which lost $728 million in the fourth quarter — plus an additional 3,000 workers from its marketing and refining business by the end of 2017.
"All of this underpins our commitment to sustaining our dividend,'' Robert Dudley, the company's CEO, said in a press release.
Exxon so far has avoided the sweeping layoffs seen at its biggest rivals, including BP and U.S. oil giant Chevron Corp., which last week posted its first quarterly loss since 2002.
For the October-December period, Exxon Mobil earned an additional $854 million in its downstream unit, which includes refining oil into gasoline and other products. Nearly half that total, or $436 million, was in the U.S. Downstream operations typically become more profitable when the crude they use is cheaper.
Its upstream business lost $538 million in the fourth quarter, largely in production and exploration — the segment most battered by the recent plunge in oil prices.
For all of 2015, Exxon Mobil earned $16.5 billion, or half its 2014 earnings of $33.6 billion.
© Copyright IBTimes 2023. All rights reserved.