Facebook Belgium Flag: Why You Shouldn't Post On Social Media To Support The Brussels Attacks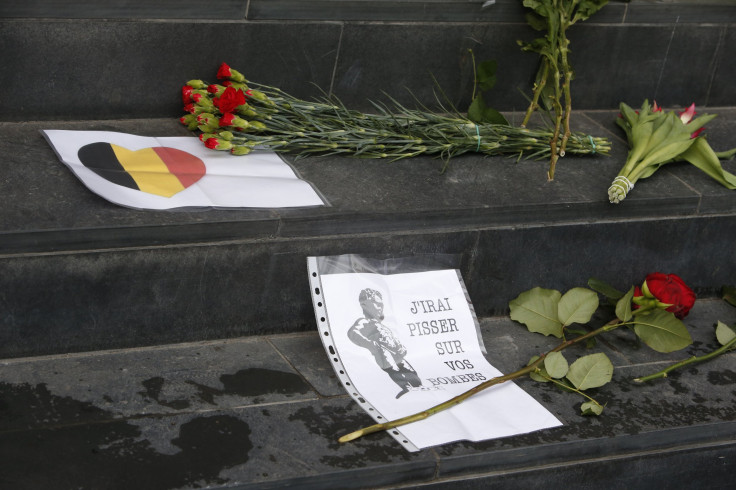 In the wake of the Brussels terrorist attacks, which killed at least 30 people Tuesday and wounded 230 more, people around the world have taken to social media to show their solidarity with Belgium. The gesture may be benign, but it does not offer any substantial support for Brussels, and research reveals it can adversely affect relief efforts, although indirectly.
Studies show that social media trends, such as changing Facebook profile pictures to Belgium national flag colors, or posting images in support to Instagram, can have a damaging impact on giving. The phenomenon, dubbed "slacktivism," was identified in a study from the University of British Columbia. The study published in 2013 showed that posting support online allows people to feel connected to causes, but makes them less inclined to give or volunteer for them.
"Charities incorrectly assume that connecting with people through social media always leads to more meaningful support," said graduate student Kirk Kristofferson, who co-authored the study. "Our research shows that if people are able to declare support for a charity publicly in social media, it can actually make them less likely to donate to the cause later on."
Participants in the study were invited to do one of the following: join a Facebook group, sign a petition or accept a pin or magnet. They were all then asked to donate to the cause or volunteer. Researchers concluded that the more public the gesture was, the less likely they were to contribute to the cause in a more worthwhile way. For example, the participants who contributed in a private manner, such as signing the petition, were more inclined to donate and volunteer.
"If charities run public token campaigns under the belief that they lead to meaningful support, they may be sacrificing their precious resources in vain," Kristofferson said. "If the goal is to generate real support, public-facing social media campaigns may be a mistake."
Accusations of "slacktivism" were thrown around after the Paris attacks in November when Facebook enabled a feature that allowed millions of users to change their profile pictures in tribute to France. Facebook has yet to launch such a feature for Brussels, but other third-party apps have enabled users to change their photos in the same manner for Brussels. Through the app Flagify, users have filter their profile picture in the red, black and yellow of the Belgium flag. It is unclear why Facebook has not offered the feature following Brussels' Tuesday attacks.
Other social media users have showed their solidarity with messages with trending hashtags such as #PrayForBelgium , #PrayForBrussels , #JeSuisBruxelles and #PrayForPeace.
© Copyright IBTimes 2023. All rights reserved.
FOLLOW MORE IBT NEWS ON THE BELOW CHANNELS