Facebook Blames Apple For Jeff Bezos' iPhone Hack Via WhatsApp
KEY POINTS
Amazon CEO Jeff Bezos's iPhone was hacked after receiving a message via WhatsApp
Facebook's vice president said the issue reveals potential security vulnerabilities in smartphones' operating systems
The hack caused massive amounts of data to be extracted from Bezos's iPhone
Amazon CEO Jeff Bezos' iPhone was reportedly hacked through a message he received via WhatsApp. This incident, according to a Facebook exec, reveals the existence of security vulnerabilities in smartphone operating systems, and not the messaging app itself.
Facebook vice president Nicola Mendelsohn, commenting on the widely reported incident, told Bloomberg that the hacking of Bezos's iPhone simply reveals "some of the potential underlying vulnerabilities that exist on the actual operating systems on phones."
Bezos's iPhone was possibly hacked after receiving a message via WhatsApp, which is owned by Facebook. The message came from Saudi Arabia's Crown Prince Mohammad Bin Salman, also known as MBS, a 2019 report from FTI Consulting Inc. revealed, Vice reported. The message from MBS contained a video that was only 4.22MB in size.
Data egress started within hours after Bezos' iPhone received the message. The massive data exfiltration was unauthorized and went on for months. Investigators who looked into the incident noted that Bezos's smartphone started to send out enormous amounts of data after receiving the message via WhatsApp.
"The amount of data being transmitted out of Bezos' phone changed dramatically after receiving the WhatsApp video file and never returned to baseline," the FTI report stated. "Following execution of the encrypted downloader sent from MBS' account, egress on the device immediately jumped by approximately 29,000 percent."
The report stated that prior to receiving the message via WhatsApp, Bezos's iPhone sent out an average of 430KB worth of data in a day. This amount is "fairly typical of an iPhone," the report emphasized. This changed after Bezos's smartphone received the message – data egress increased to of 126MB within hours, and averaged at 101MB per day for months after the incident.
Despite the WhatsApp message's link to MBS, the Saudi Embassy denies that the Kingdom of Saudi Arabia had any involvement in the hack, The Guardian reported. It calls every allegation "absurd" and is calling for an investigation into the matter.
Facebook's Mendelsohn, responding to the reports, said the social media giant will seriously take any allegations that its apps and services were used in a hack. The exec, however, said the company will not make any "comment on any individual story." She also said Facebook will look into the issues.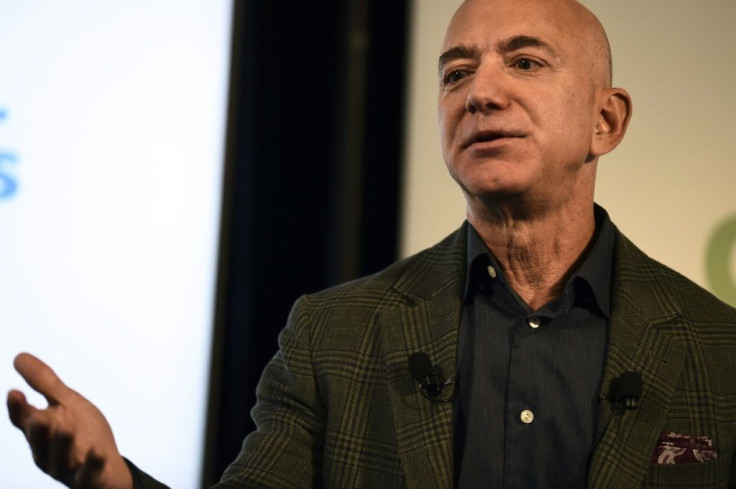 © Copyright IBTimes 2023. All rights reserved.
FOLLOW MORE IBT NEWS ON THE BELOW CHANNELS