Facebook CEO Mark Zuckerberg Pitches Internet.org At Townhall In New Delhi, India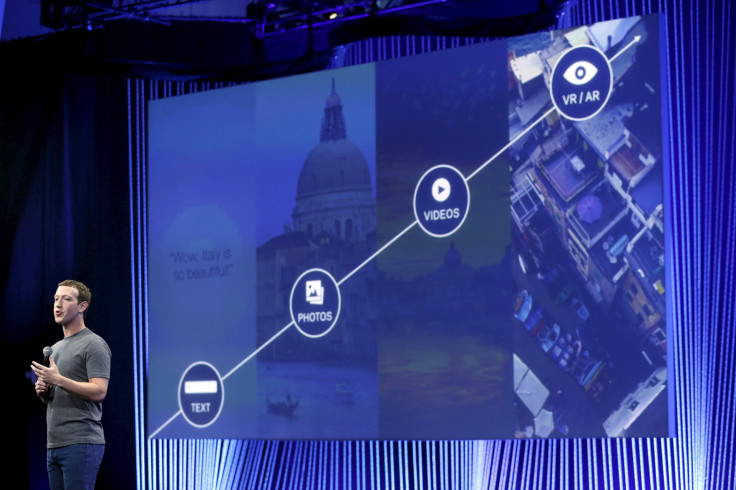 BANGALORE, India -- Home to one of Facebook's largest user base outside the U.S., India has nearly a million people with some access to the Internet via Facebook's Internet.org project, CEO Mark Zuckerberg said in New Delhi Wednesday.
With a billion wireless subscribers, most of whom pay less than $1 a month for their prepaid phone plans, India could turn out to be the largest test case for the success of the project.
Zuckerberg addressed a meeting with an invited audience that included students of the Indian Institute of Technology, Delhi, where the event was held. India has 130 million people on Facebook, Zuckerberg said in a post on his page on Oct. 15, announcing the New Delhi "Town Hall" event. The meeting was streamed live on Wednesday.
"Our mission is to connect everyone in the world," Zuckerberg said in response to a question from a person in the audience who identified himself as Ankit, a chartered accountant. "You can't do that without connecting the people in India."
Zuckerberg's plan to bring free-but-limited access to the Internet to India via the Internet.org program and mobile app that was recently renamed "Free Basics," has met with tepid response in the country, New York Times reported on Oct. 25. "Many Indians want more and complain that, contrary to its altruistic claims, the project is simply a way to get them onto Facebook and to sign up for paid plans from Reliance," the newspaper reported.
Internet.org is a Facebook-backed umbrella project to expand Internet connectivity around the world. The project has expanded to include a satellite that can beam the Internet to areas that don't have it.
At the individual consumer's level, Facebook has partnered mobile phone utilities around the world to provide free access to some sites including news, job sites, health information and so on, via a mobile phone app called Free Basics.
In India, Facebook tied up with Reliance Communications, India's fourth-biggest wireless provider, to launch Internet.org, which has had a controversial run in the country so far, with many people protesting the project, claiming that it violates net neutrality norms. The social networking company has defended the project, and said it is opposed to fast lanes.
In September, Indian Prime Minister Narendra Modi visited Facebook headquarters in California as part of his effort to woo Silicon Valley companies, and American hi-tech companies in general, to invest in India. Facebook's Internet.org program is now present in 24 countries spanning Asia, Latin America and Africa.
India, the largest democracy in the world, "has one of the largest communities we have across the world using Facebook and WhatsApp ... we take that very seriously," Zuckerberg said.
However, the country still has about a billion people who don't have access to the Internet. Connecting Indians to the Internet is one of the biggest opportunities to help develop the economy in the country and to lift people from poverty, Zuckerberg said. For every 10 people who get access to the Internet, about one person gets lifted out of poverty, Zuckerberg added, reiterating a statistic he often uses in defense of Internet.org.
Connecting Indians is not only important for Facebook but "one of the most important things we can do for the world," he said, as "it's about all the students, entrepreneurs and others that the rest of the world doesn't have access to because people here (in India) don't have access to the Internet."
There are 15 million people in the world, including about a million in India, who have access to the Internet, which they didn't have before Internet.org, Zuckerberg said. Facebook has found that the rate of people getting on the Internet doubles in the areas that have the Internet.org project versus those that don't, he added.
Net Neutrality And Zero Rating
Internet.org "absolutely" supports net neutrality, Zuckerberg said, in response to a question on his stance, adding a study of Internet regulations around the world would clearly show "where it hurts people and where it doesn't."
Zuckerberg argued on Wednesday that it was possible to differentiate between disallowing an operator looking to favor its own business -- a practice that Facebook was in favor of prohibiting -- and "zero-rating" of services that help people who have don't have access even to those limited services.
Zero rating refers to telecom companies charging nothing to consumers for their use of data in accessing those websites and services, the owners of which pay the telecom companies a fee to promote access to their business.
"If you're a person trying to watch some videos on YouTube or Netflix, and an operator wants to charge you more to do that than something else, then that's bad. That hurts people, it prevents your ability to access content, it violates net neutrality and that's the type of thing that we should have regulation to prohibit," he said.
On the other hand "if a student gets free access to the Internet to help her do her homework, who's getting hurt there? We want that. There should be more of that. If there is a fisherman in a village who now has the access to the Internet to help sell some of the fish to provide for his family, no one gets hurt by that."
However, many net neutrality activists, including some in India, have argued that when Zuckerberg talks of access to the Internet, he is really talking about access to the Free Basics version of the Internet, which only allows those services that meet the rules of Internet.org, and not access to all of the Internet.
"The Internet is expensive to provide. The operators all collectively spend billions, hundreds of billions of dollars on this infrastructure and you can't just provide the whole Internet for free," Zuckerberg said.
"But what we have figured out, is we can do this Free Basics program that we can make it so that any developer who meets the definition of a basic service ... can offer their business for free and it will be zero-rated through the Free Basics platform."
Part of the Facebook-backed Internet.org's definition of such a service is it shouldn't involve "very high bandwidth, rich videos or very high downloads." It should essentially be "text, not directly cannibalizing a lot of the operator business."
Last year, India's biggest telecom company Bharti Airtel tried to throttle people's use of the popular Internet-call service Skype, arguing that it was eating into Bharti's regular phone-calls revenue. The move caused a furor in India, with users arguing what they did with the data that they had already paid Bharti for was no business of the service provider.
Bharti discontinued the practice but earlier this year, introduced a zero-rating business that would favor the websites of those businesses that paid it a fee so Bharti wouldn't charge consumers visiting those websites.
"If an operator is trying to advantage its own services, if they are making you pay more for something else, that's the kind of thing you can see why that hurts people and you want net neutrality regulations in place to prevent that," Zuckerberg said.
© Copyright IBTimes 2023. All rights reserved.