Facebook F8 Conference 2017: Virtual Reality, Instagram Offline Feature, Messenger Bots And More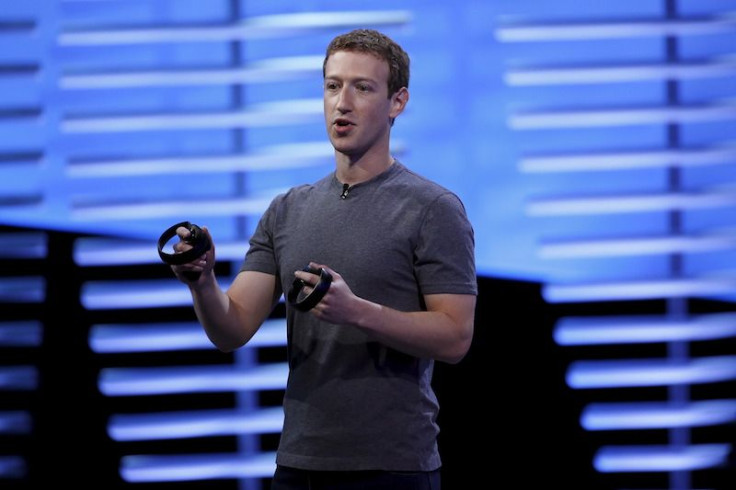 Facebook will hold its F8 conference in San Jose Calif., Tuesday and Wednesday, an annual event the social media platform holds for developers and businesses.
The company will reveal its newest technology, which could include virtual reality, and upgrades to its services, like Messenger. Facebook will have more than 50 sessions during this year's event, more than previous years. The social platform could announce new features for Messenger, WhatsApp and Instagram.
Read: Facebook And Revenge Porn: Photo-Matching Technologies Aim To Stop Illegal Sharing On FB, Instagram
Here are some things to expect from Facebook's F8 event this year:
Instagram
There's a revelation about Instagram in the event's schedule. In one of the session's for Instagram, the description noted the company has begun testing offline experiences to allow for use of the app even when there's no service. Facebook said it will introduce some of its "initial explorations into offline features" at the conference.
Messenger
Facebook is expected talk about bots on Messenger at F8. The company will hold a session on how to use bots on Messenger to boost businesses. Bots on Messenger are already used by companies, such as Nordstrom., and it looks like the platform wants to bring in more businesses.
Places Graph
Facebook will hold a session on Places Graph, which allows developers to use Facebook's location. In the description, Facebook said it's "providing free access to the same place data that powers Facebook, Instagram, and Messenger" so developers can "location aware app experiences."
Camera Effects Platform
There will be a session on Camera Effects Platform, a tool that will allow developers to create and submit frames. Those frames can then be used by users with photos and videos they take and share on Facebook.
Virtual Reality
Facebook is more interested in virtual reality than augmented reality, and the event's schedule shows it. The conference is devoting a lot of time in VR and will have numerous sessions about it. The event will include a session for developers on how to add social components to VR apps, and will also share insights on its research, latest features and observations of Oculus Rooms, which lets users hold VR hangouts.
Read: Robert Godwin's Family Asks Facebook Live Killer Steve Stephens To Turn Himself In
Fake News And Violence On Facebook
Facebook will most likely address the platform's fake news problem it has been dealing with since the 2016 presidential election. The company recently rolled out an educational tool to help users spot false news. The social platform could also talk about violence on the site, including the recent Cleveland murder posted on Facebook.
You can watch the F8 conference online here.
© Copyright IBTimes 2023. All rights reserved.