Who Is Robert Godwin Sr.? Cleveland Murder Broadcast On Facebook Live, Police Say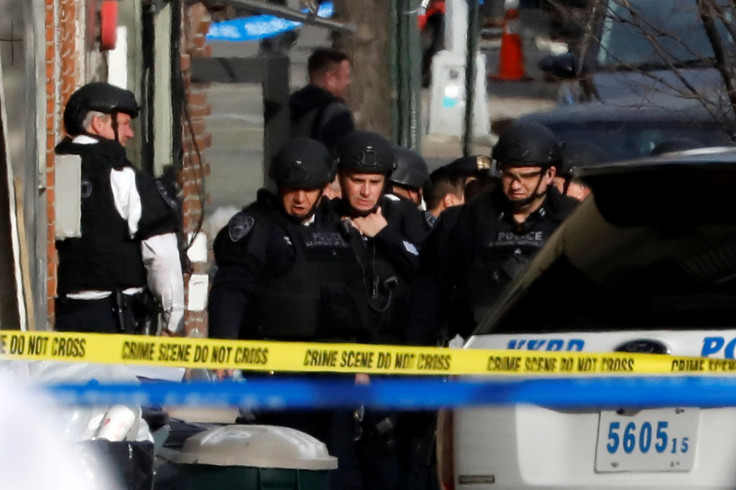 In yet another incident of broadcasting a crime on Facebook, a man in Cleveland killed an elderly man and broadcast it on Facebook Live on Sunday, police said. A massive manhunt is underway for the suspect.
The victim has been identified by Cleveland police as Robert Godwin Sr. who was 74 years old. The suspect, Steve Stephens, had claimed in a separate video he had committed 13 other homicides. Cleveland police chief Calvin Williams confirmed one killing but said that they still have to look into the other incidents.
Read: Teenager Arrested In Connection With Facebook Live Gang Rape Video In Chicago
"There is no need for any further bloodshed in this incident tonight," Williams said at a news conference Sunday. "We need to bring this to a conclusion today...We need to get Steve from the streets."
Stephens is a black male with full beard, who is 6-feet, 1-inch tall and weighs about 244 pounds, authorities said. He was last seen wearing a dark blue and gray or black striped polo shirt, was driving a white Ford Fusion that had an Ohio temporary nameplate E363630.
Police said that there was no specific reason behind the killing of Robert Godwin Sr.
"From what we can tell now, it's just a random person that he picked out. We don't know why," Williams said, CNN reported. Robert Godwin Sr. had visited his children for an Easter meal. He was killed soon after leaving their house. "He is a good guy. ... He'd give you the shirt off his back and I'm not just saying that for these cameras," Robert Godwin Jr. said, according to CNN. "This man right here was a good man. I hate he's gone ... I don't know what I'm going to do. ... It's not real."
In the Facebook video, Stephens can be heard asking, "Can you do me a favor? Can you say [his girlfriend's name]?" Robert Godwin Sr. was confused on hearing this from a stranger and repeated the name in a questioning tone of voice. "Yeah," Stephens said. "She's the reason this is about to happen to you. How old are you?" Robert Godwin Sr. started to walk away saying, "I don't know nobody by that name!" He was killed soon after.
Robert Godwin Jr. said his father was a retired foundry worker who had nine children, 14 grandchildren and several great-grandchildren. He was fond of collecting aluminum cans for recycling, and when he went out for walks he would carry a shopping bag in case he found any cans. When Stephens approached him, he was out looking for cans, according to Cleveland.com.
Cleveland Mayor Frank G. Jackson said: "Steve Stephens killed an elderly gentleman. I personally give my condolences to the family of the victim." He added, "We know who Steve Stephens is and he will be eventually caught. He need not to do anymore harm to any innocent people. Whatever concerns or problems that he's having, we're here to have a conversation," according to reports.
This is not the first such instance of a fatal shooting being captured on Facebook Live. Last year in June, a man was shot dead while live-streaming a video of himself in Chicago. In March, an unidentified man was shot 16 times while broadcasting live, according to reports.
© Copyright IBTimes 2022. All rights reserved.
FOLLOW MORE IBT NEWS ON THE BELOW CHANNELS