Facebook Founder Mark Zuckerberg Will Testify Before Congress: Report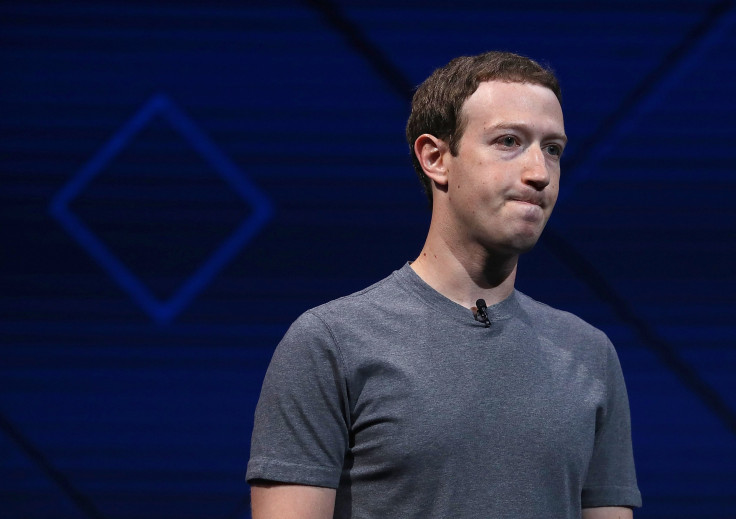 Facebook founder and CEO Mark Zuckerberg plans to testify before Congress within a matter of weeks, according to a report from CNN.
Zuckerberg, 33, arguably the most prominent figure in social media, has been the subject of intense public scrutiny in the U.S. and U.K following reports that Facebook allowed controversial political data analytics firm Cambridge Analytica to gain access to data of more than 50 million Facebook users.
According to the report, Zuckerberg has "come to terms with the fact" that he will be unable to avoid the calls to testify and members of his team within Facebook are already working to craft a strategy for his testimony.
Zuckerberg's apparent decision to testify comes just one day after the Federal Trade Commission confirmed it was investigating Facebook for a potential violation of a consent decree that required the company to get clear and expressed permission before collecting user information.
In the case of Cambridge Analytica, as well as some other cases, Facebook may have violated that rule. Until 2014, apps built on Facebook's platform could gather data about a person's friend, even if that friend did not provide permission.
It's believed that Cambridge Analytica collected the data of more than 50 million users by utilizing Facebook's lax data protection practices at the time. That information was used to produce targeted advertising efforts for political figures and organizations including Donald Trump's 2016 presidential campaign.
Zuckerberg's decision to go before Congress could put pressure on other CEOs from technology giants to take the stand. Sen. Chuck Grassley of Iowa has invited Zuckerberg along with Google CEO Sundar Pichai and Twitter CEO Jack Dorsey to testify at a hearing on data privacy set to be held on April 10.
A number of other lawmakers have also called on Zuckerberg to appear before their committees on Capitol Hill. It is not yet clear where the Facebook CEO will testify when he does make his appearance.
Despite Zuckerberg's reported decision to testify before Congress, the head of Facebook declined an offer to testify before the British House of Commons. Lawmakers have urged Zuckerberg to reconsider and said they would allow him to appear via video.
© Copyright IBTimes 2023. All rights reserved.