Facebook Hacks: 9 Tips And Tricks To Get Your Posts On Top Of The Newsfeed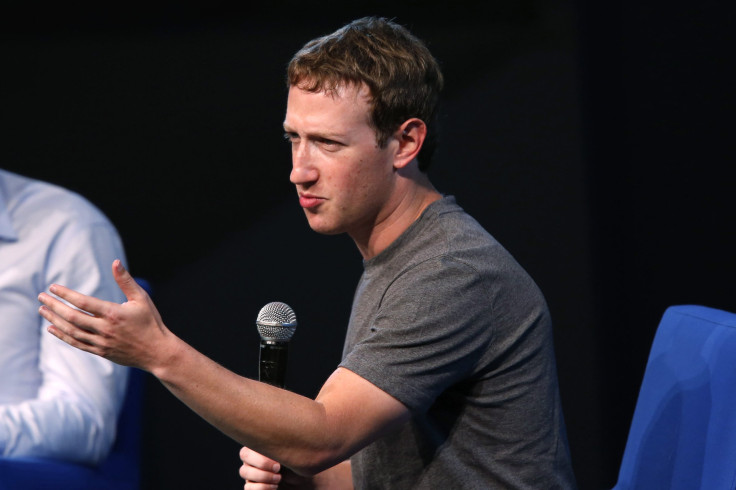 Facebook Inc. has gradually made a number of changes to the algorithm that governs the way users see posts in their news feeds, making some more visible than others. The social network, by instituting a series of rules, is essentially asking for them to be broken (or at least bent a little), and marketers are more than happy to do it.
So take some tips from the pros. Here are nine ways to ensure your post is visible, thanks to social-media marketing mavens:
1. Congratulations. Congrats. Kudos. Facebook loves big life events like anniversaries, graduations, births and career changes. The way Facebook sees it, people like to see those kinds of posts, and they allow the poster to feel positive about themselves and their experience with Facebook, making the service feel more important to them. Congratulating someone or something in your post is a surefire way to make sure your post is seen by all.
2. Avoid asking friends or followers to like, share or comment on your post. An algorithm change Facebook made in August to weed out spammy posts will now automatically lower those that beg for likes and shares. It also makes you reek of desperation, which just looks bad.
3. Get your friends or followers to like, share or comment on your post. While you shouldn't ask for it, posting things your friends care about now has the opposite effect. Posts that get several likes or comments may even appear in your friends' news feeds more than once.
4. Use trending topics. This is quite the opposite of a natural or "organic" method of improving a Facebook post's popularity, but Facebook really wants to be one of the ways you get your news. Adding information about a trending topic can be one way to improve a post's visibility.
One interesting thing that we have noticed in our social-networking adventures: Not everyone sees the same trending topics. Tech geeks see more technology stories and gossip queens more celebrity. So try to aim for something interesting to a wide range of people.
5. Include plenty of links. Facebook's algorithm considers posts with one or several links to web pages as indicative of someone who is sharing about a recent news story or has otherwise done a bit of research. Make sure you let Facebook turn your most visual or important link into a "preview," which it automatically does when you copy and paste a website's URL.
6. Avoid using angry or negative language. A much-maligned experiment run by Facebook found that users who saw happy posts were more likely to share. The company has incorporated that experiment into its algorithm and currently makes posts that are overtly negative less visible. As your mother may have told you, if you can't say anything nice, include a reference to a trending topic.
7. Include multiple pictures in your post. Facebook thinks these kinds of posts are about a recent vacation or an important life event, and brings them to the top of your friends' news feeds.
8. Time your post sometime between 8 a.m. and 9 p.m. Most people are active at those times, with peaks right after 9 a.m. (when people arrive at work), 12 p.m. (lunchtime Facebook-time), 5 p.m. and before bed at 9 p.m. or later. Saturdays are also a popular time for Facebook use as well.
9. Use it or lose it. Facebook gives users (and brands and media outlets, as well) more visibility if they use the service more often, as opposed to people who post infrequently. So make sure you post regularly – at least once or twice a day.
Have any other tips or hacks for the Facebook timeline? Let us know in the comments below.
© Copyright IBTimes 2023. All rights reserved.