Facebook Inc. (FB) Q4 2015 Earnings: Social Network Turns $1.5 Billion In Profit, Beats All Expectations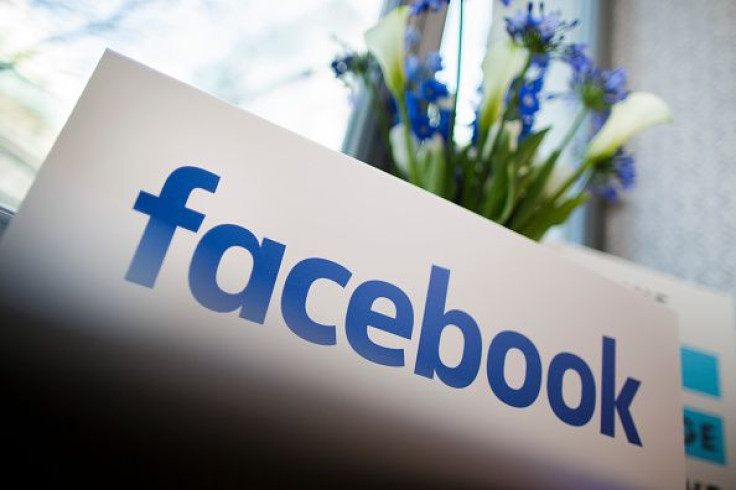 It was a good year for Facebook and for its CEO Mark Zuckerberg. For the fourth quarter of last year, the social networking giant reported a 123 percent increase in profit to $1.56 billion for the October-December period, thanks to a growing user base and a big upswing in mobile and video advertising across Facebook and Instagram.
Revenue increased 52 percent to $5.8 billion in the quarter, which easily surpassed analyst estimates. Facebook shares rose nearly three percent in after-hours trading on the NASDAQ. Mobile as a percentage of ad revenue rose to 80 percent, up from 20 percent three years ago, as Facebook users continued to migrate to phones and tablets.
Facebook as a company now consists of many different apps — Instagram, WhatsApp and Messenger — as well as moonshot initiatives like Free Basics and Oculus, but the main revenue driver falls to the core product: Facebook itself.
It may seem like everyone is on Facebook already, but the social network found a way to grow with 1.59 billion global active users per month as of December, a 14 percent increase year-over-year. Facebook's daily active users on mobile now total to 934 million, on average, an increase of 25 percent. That statistic far surpasses Snapchat's 100 million mobile users, mostly confined to the U.S.
"2015 was a great year for Facebook. Our community continued to grow and our business is thriving," said Zuckerberg, who just returned from a two-month paternity leave on Monday, in a statement. "We continue to invest in better serving our community, building our business, and connecting the world."
The success in revenue seems to no longer be a surprise. "As someone who is in Facebook every single day running ads I knew mobile was going to be big for them," said Molly McCarty of 3Q Digital, a digital marketing company. "Everything Facebook has come out [with] in the recent months has been related to building up mobile."
Facebook has been talking about the power of video views, which now totals 8 billion views and 100 million hours consumed each day. Facebook has been pulling ad budgets from all directions, but COO Sheryl Sandberg fired a shot across the bow of television, still the largest single destination of advertising dollars.
"We believe that we're really well positioned to take shares from other platforms out there," Sandberg said on a call with investors. "We need to continue to prove that we're driving results."
Sandberg and her team have been fine-tuning Facebook's pitch to advertisers as a competitor to TV. Facebook combines "great creative with the best targeting and the most sophisticated measurement, which helps [businesses] take products off shelves," Sandberg said.
While Facebook's global audience is still growing, the biggest factor in increasing revenue is evident to anyone who has a News Feed: more ads. Personalized and well-targeted ads allow Facebook to increase loads without turning off users. "When we introduce ads into the news feed and continue to increase the ad load, we monitor very quickly and look at the quality of the ads," Sandberg said.
Sandberg also touted new ad products like Carousel, which allows Facebook users to swipe through various products — and Slideshow — which replaces video on phones with poor internet connections. She also highlighted ads on Instagram, but the company does not break separate numbers for app, which now has 400 million monthly active users.
Increasingly, Facebook is fashioning itself as an identity layer on the entire web. Outside of buying spots on its own site, Facebook is empowering advertisers with the ability target its users when they're on other apps and websites as long as they're still logged in. On Tuesday, the company announced the ability to target its users across the mobile web, a direct challenge to Google, which controls much of the underlying plumbing of digital advertising.
While Facebook is a juggernaut, the company did not update on plans to find revenue in newer acquisitions like WhatsApp, which has 900 million global users, or its own messaging app, Messenger, which has 800 million users.
Last year, Facebook opened up Messenger to third-party developers and announced plans to integrate more businesses into the system. Facebook added ride-hailing app Uber in December. Integration with other services are popular on other services, such as WeChat.
One thing Facebook won't do is get into payments. "We don't view ourselves as a payments business. We'll partner with everyone who does payments. We look at stuff that Apple is doing with Apple Pay … The less friction, the better the user experience," Zuckerberg said.
One of Facebook's biggest bets is in virtual reality division Oculus. Sales for Samsung Gear VR, which is powered by Oculus technology, began selling before the holidays and Oculus Rift is accepting pre-orders.
Zuckerberg did not announce any numbers in regards to Oculus, but he expressed his excitement on future updates. Virtual reality is "shaping up to be a big moment for the gaming community," he said. "It has the potential to change the way we live, work and communicate."
Facebook Inc. (FB) Stock Price | FindTheCompany
© Copyright IBTimes 2023. All rights reserved.