Facebook IPO Roadshow Begins, Mark Zuckerberg Explains Instagram Purchase: Twitter Was Interested Too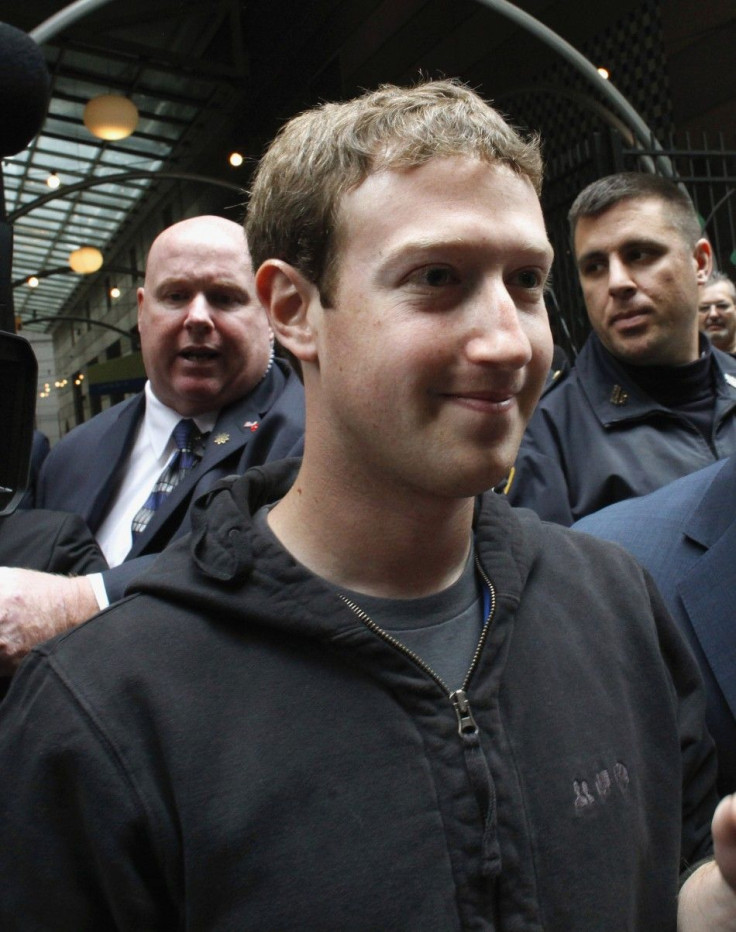 Facebook co-founder Mark Zuckerberg reportedly spoke to a group of New York investors to explain his vision for Facebook's long-term growth strategy during the kickoff to the company's IPO Roadshow. The young founder also explained his company's purchase of Instagram, which could be worth more than $1 billion.
It was widely reported that Zuckerberg finalized the Instagram aquisition with little consent from Facebook board members. For potential investors in the company, an explanation from the 27-year-old founder helped calm reservations about the governance of Facebook.
Zuckerberg explained that Facebook decided to buy Instagram when it saw the photo-sharing app's data cross a tipping point according to a Telegraph report. From that point, Facebook believed that the photo-sharing app would grow significantly. Zuckerberg also explained that it was believed Twitter was interested in acquiring the hot new start-up once data hit that tipping point.
Instagram drew lots attention from the media after the app was released for Android OS. The service had already built a significant following on Apple iOS, and within 24-hours of its Android release, it had garnered 1 million downloads. By the end of the week, it had accrued more than 5 million downloads. The app was growing in popularity without a doubt, and investors backed that trend by reportedly pumping $50 million into the app at a $500 valuation prior to its aquisition by Facebook.
During Zuckerberg's meeting with New York investors, he also answered questions about how Facebook would eventually enter China. Zuckerberg said that despite being blocked by China, Facebook executives would be willing to sit down with Chinese government officials and work out an agreement.
Facebook aims to raise $5 billion on May 18, the day of its initial public offering, which would value the company at $96 billion. Several analysts think that Facebook has potential to become the largest IPO in American history and that the company has the potential be hit a market cap of $100 billion. If that's the case, Instagram will be worth more than $1 billion since the aquisition was made in the form of mostly Facebook stock.
© Copyright IBTimes 2023. All rights reserved.