Facebook: One Out Of Every Five People On Earth Have An Active Account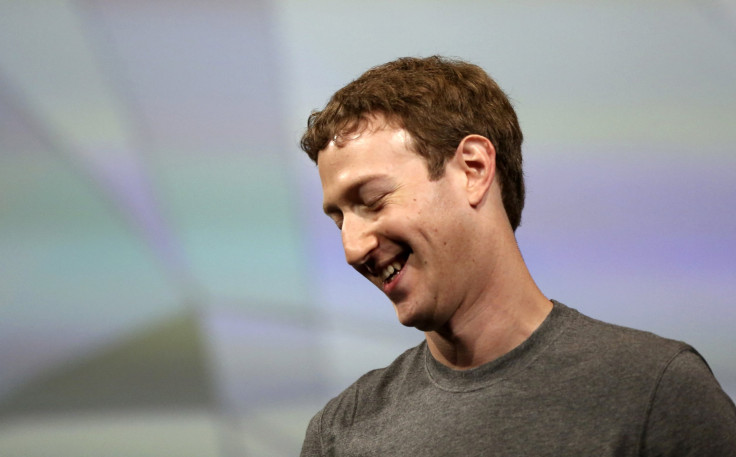 Facebook Inc. announced this week that its user base has grown to 1.39 billion active monthly users, defined as people who use the social network at least once a month. That means with a global population of roughly seven billion people, about 20 percent check their Facebook accounts at least once a month.
More than one-half of those users log in to the site every day, as Facebook said it currently has 890 million daily users. Among those daily users, 745 million, or 83.7 percent, check the site every day via their mobile devices.
Compare Facebook's figures to the 1.3 billion people living today who do not have access to electricity, according to the International Energy Agency, and the 750 million who live without access to clean drinking water, per Water.org, and you have some rather impressive numbers.
In contrast, Twitter Inc. has about one-fifth as many users as does Facebook.
CEO and founder Mark Zuckerberg is dead serious about Facebook being a "mobile first" company: He once kicked an engineer out of his office for showing him site designs on a desktop, as Business Insider recounted. It makes sense when you consider that more than one-half billion Facebook users access it only through their phones -- 526 million -- or nearly four out of every 10 users.
Facebook is huge, but some investors have long been concerned about teenagers leaving the site, as Mashable noted. However, Zuckerberg himself appears more concerned with emerging markets, and growing Facebook's user base by expanding in parts of the world without reliable Internet access.
Facebook has a plan to use satellites, lasers and drones to connect the world's population to the Internet. The idea is similar to SpaceX CEO Elon Musk's plan to launch thousands of satellites into space to help get the rest of the world online: Google Inc. is ponying up hundreds of millions of dollars to help get it moving.
To put Facebook's figures in their proper perspective, Google handles more than 1.2 trillion search queries per year, or an average of 171 searches for every person on Earth, according to Internet Live Stats.
© Copyright IBTimes 2022. All rights reserved.
FOLLOW MORE IBT NEWS ON THE BELOW CHANNELS