Facebook Updates Ad Network In Long Quest To Unravel 30 Years Of Online Advertising Tradition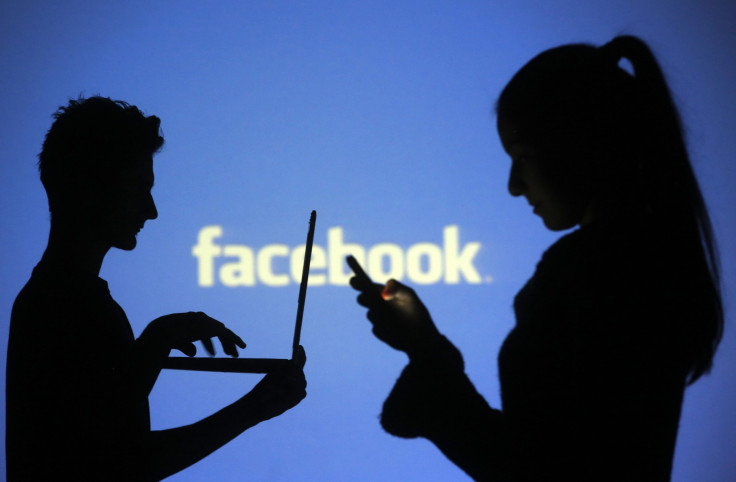 Facebook wants to undo nearly 30 years of tradition in online advertising: namely, that advertisers pay for clicks, or more recently, views.
The social network, which holds an unprecedented amount of information on its 1.5 billion global users, also wants to answer the hardest question in advertising: Did that ad lead to a sale?
In an update released Tuesday, Facebook introduced a new measurement called "advertiser outcome score," which will show publishers how the ad placements on Facebook's own third-party ad network across the Web contribute to driving outcomes of advertisers' products, whether it be app installs, direct purchases or registrations.
"Any successful medium over time has been able to demonstrate business value and business results," said Brian Boland, Facebook's vice president of advertising technology.
On the Audience Network dashboard, Facebook will show a metric based on how effective the site thinks the ad is working, in real-time, to drive outcomes. It's no longer just based on the clicks or views. The higher the number, the more conversions the ad is drawing. The score -- starting from zero and going to infinity -- is compiled by what happens after the ad clicks and compares the results to other ads in Facebook's publishing group.
The move is another step for Facebook showing off its own Audience Network -- a group of 2.5 million advertisers -- as more appealing than Yahoo's Flurry group or Google's AdMob. While competitive, the update is reliant on the publisher and advertiser being a part of the Facebook ecosystem. "I think this is really aimed at publishers in the Facebook Audience Network and yet more specifically to publishers selling app install ads. I suspect Madison Avenue will probably sleep tonight," said Rob Norman, global chief digital officer of GroupM, a unit of global ad giant WPP.
For those developers and publishers who are interested in app-install, the move to incorporate more data is an eagerly accepted way to provide more insights for those trying to optimize in a competitive landscape of mobile apps and advertising.
"From what we see, it's an awesome addition. They've had the data for awhile so to display it to the customer is fantastic," said Dane Atkinson, CEO of marketing analytics company SumAll. "You see not only did [the ad] create traffic, it created transactions, and that's the holy grail for marketers."
Breaking Tradition
While other digital media companies rely on tracking cookies, Facebook has the "Like" button and the profile feature to pull what it wants to know about your interests and how those interests align with its ad offerings.
"It was never the case that advertising was a necessary evil, and it was never the case that advertising was just going to be splash without any thought to the consumer experience," Boland said. "Historically, ad networks have rewarded people for clicks, but there was no real attention paid to the value of those clicks. ... We're optimizing around advertising results."
Indeed, the ads are paying Facebook's bills and has continued an impressive growth forward. Facebook posted $4.04 billion in revenue for the second-quarter of 2015, up 39 percent year-over-year and pushing past analysts estimates.
Facebook Inc. (FB) Quarterly Revenue | FindTheCompany
Still the issue remains: Marketers use various tools for evaluating and building their online sales. "There's the presumption that everyone can link their sale closing into Facebook. Marketing groups all use different technologies ... but it's utterly ridiculous how well Facebook and Instagram are working these days," SumAll's Atkinson said.
Facebook recently announced the site boasts as many as 2.5 million advertisers, but the company is after more. As of late, Facebook's advertising pitch has been aimed at capturing the dollars tied to the $70 billion U.S. TV industry, pulling into the eMarketer-estimated $60 billion digital ad spending. Much of TV dollars are focused on branding. But Facebook also wants to show it can drive more immediate and concrete outcomes, which can be nebulous for advertisers buying TV.
'Beyond Fraud'
The outcome score is not new data for Facebook, but the public unveiling follows the network's further reveal into the real-time insight it can provide to customers. Since Boland joined the team in 2009, Facebook has continued to introduce new systems and features that cater to advertisers big and small.
"Frankly one of the reasons that I believe our platform has developed as well as it has is because we have very tight relationships with some of the largest advertisers that know what they're doing, and we listen to them along the way," Boland said.
Fraud in views and viewability has plagued the conversations of marketers to digital mediums. Facebook thinks the answer is measuring something that matters even more.
"If something is not viewable, it won't create sales. If something is not human, it won't buy a car," Boland said. "The advertiser outcome score rewards publishers who drive business results and doesn't pay publishers who don't and that takes care of those problems."
As Facebook tweaks its algorithm and offers new products -- like more video experiences -- the social network is forced to explain to advertisers why metrics may look different and what medium may be best. For instance, while desktop still remains an ad option, COO Sheryl Sandberg has been pitching a "daily Super Bowl" on mobile.
This new metric is only an early foray into pushing more data. Direct sales could soon become more of a focus for Facebook. Like other networks, including Google, Pinterest and Twitter, Facebook has been experimenting with "buy" buttons, an online system that lets users purchase items from a retailer without being directed to a third-party site. Last month, Facebook updated Pages and released more tools for business owners to sell their products directly on the social network.
"For all the talk about fraud and viewability, the real conversation should be about measurement and really proving the value of digital media," Boland said. "If companies really start operating in a way that they can see business results, that will fundamentally shift the industry."
FOR FREE to continue reading
✔️ Unlock the full content of International Business Times UK for free
offer available for a limited time only
✔️ Easily manage your Newsletters subscriptions and save your favourite articles
✔️ No payment method required
Already have an account?
Log in
© Copyright IBTimes 2023. All rights reserved.