Facebook Wants TV Advertising Dollars And Brands Are Listening Closely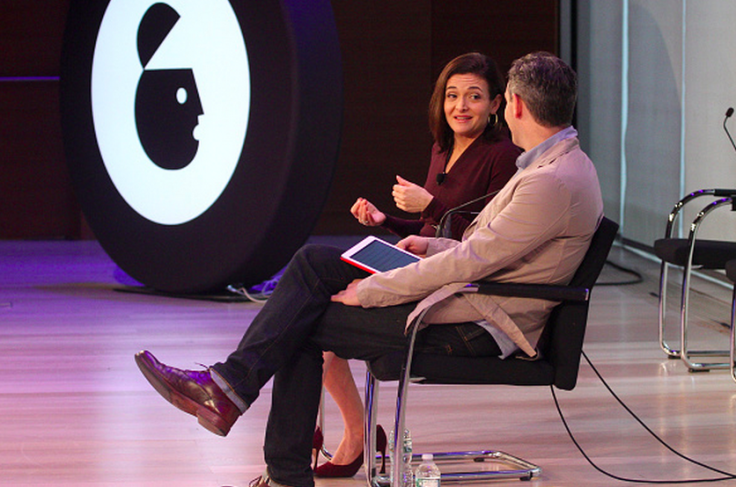 Is Facebook a realistic replacement for TV? The social network just partnered with Netflix for streaming content onto Oculus, and just last week hosted an exclusive trailer from the next "Star Wars" movie. But that big push into video is not just for the entertainment -- Facebook's going after the commercials.
Facebook became the latest online player to pitch for TV advertising dollars by speaking the language of TV: gross ratings points. While the ad world has been trying to make the translation for TV advertisers for years, Facebook comes in with a particularly strong case: the equivalent of a Super Bowl on mobile, every day.
"We do think we have a better reach," Chief Operating Officer Sheryl Sandberg said Wednesday during her presentation for New York's Advertising Week. Facebook touts 4 billion video views a day, and last month revealed that 1 billion people had signed on at once. "TV and Facebook and video can really go together," she continued.
Online media has long cast a jealous eye on the biggest pot of ad dollars there is, and one that hasn't yet been disrupted by the transformation of media. TV ad spending stands at about $70 billion in the U.S. alone, and while the likes of YouTube and Hulu have nibbled around the edges, the vast majority of TV ad budgets are still being spent on old-fashioned TV. Digital video spending is expected to reach $7.8 billion in the U.S. in 2015, according to eMarketer.
Facebook's revenue has grown from $7.8 billion in 2013, when it introduced video ads, to $7.5 billion in the first six months of 2015 alone.
But as TV viewership fractures and declines across all networks, and people spend more time glued to their phones and tablets, the pressure is on to find those eyeballs and hook them to driving sales. With digital video's growing presence and Facebook's growing userbase (now up to 1.5 billion active monthly, with U.S. users averaging 40 minutes a day on the network), the social network's becoming a lucrative area for media buyers and advertisers to call up.
"The desire is there," said Duane Smith, associate media director at 22Squared, a fully integrated ad agency."As far as it relates to the shift [from TV to Facebook], there hasn't been a 'hey let's consider moving dollars', especially not all out of TV. But instead it's been a 'let's consider allocating funds to supplement what we're doing in TV.' Our partners have asked us to go about this route and build out video experiences specific to [Facebook.]"
Facebook's new pitch has more brands biting. "Sometimes when you look sales people in the eye with a new product, you see them looking tired. ... Facebook's people were gleaming," said Greg Grimmer, chief operating officer of the mobile ad agency Fetch. "The marketing director from Frito-Lay was on my panel and said the company is absolutely moving money into a better channel [than TV]. They're after something shorter, faster, harder-hitting."
The money is not just going to Facebook, of course. Other digital networks transitioned to TV metrics years back. Google introduced the gross ratings points system in 2012. AOL partnered with Nielsen more than five years ago and acquired in 2013 a company called Adap.TV that offers tech for targeting video ads. AOL's parent company Verizon just launched a mobile-only video service called Go90, focused on reinventing TV. Twitter has for years been preaching its own products as an add-on to TV buys.
"We are at this tipping point," said Peter Daboll, CEO of Ace Metrix. "I don't think TV is gone. You have, 'I can use TV for this, and I can use digital for this.' It really isn't about television video versus online display ads. That's where the conversation has changed. Display is becoming less and less of a conversation."
Speaking TV Through Video
"To me how you pitch it isn't as important as what you're pitching. … It's huge reach. … It's high frequency of usage," said Ace Metrix's Daboll.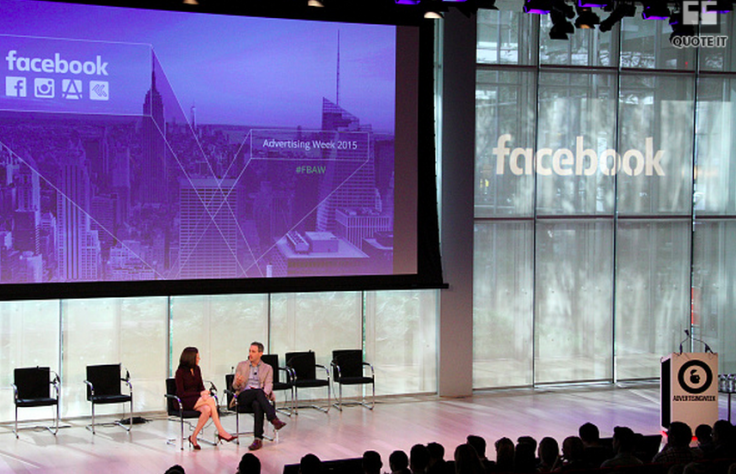 No longer is Facebook all talk of potential. Dollars are moving. Nine out of 10 marketers are shifting money once dedicated to TV budgets -- on average about 10 percent -- to digital media, according to hundreds of agencies polled in a forthcoming "State of the Video Industry" report from AOL.
"Our viewpoint is that TV is not going away anytime soon. … We still have currency and dollars even with Apple Pay and Bitcoin. It's all coexistence. It's how you rebundle the fragment," said Gerry Manolatos, senior director of communications of AOL.
TV And Facebook
Slowly corporations -- even some of the most traditional -- are increasing looking to digital. AARP's Tammy Gordan, who oversees the company's social, communications and marketing, wrote in an email, "We met with our Facebook team following the announcement and are actively looking at how this new offering can amplify and complement our television campaigns."
Facebook's new measurement system helps translate views to TV's gross rating points (a measure of advertising impact) to make boardroom conversations easier. But what works on TV does not necessarily translate to Facebook as easily as it might on YouTube or Hulu. For example, while Facebook introduced autoplay video in 2013, the sound is muted. This could change how agencies and brands make their video ads. For instance, Hotels.com created a 30-second video ad of a poorly rehearsed piano player. Subtitles on the video read, "Ads autoplay silently on Facebook ... which is good for you ... because I don't know how to play piano." The ad has generated 2.4 million views since its launch on June 1.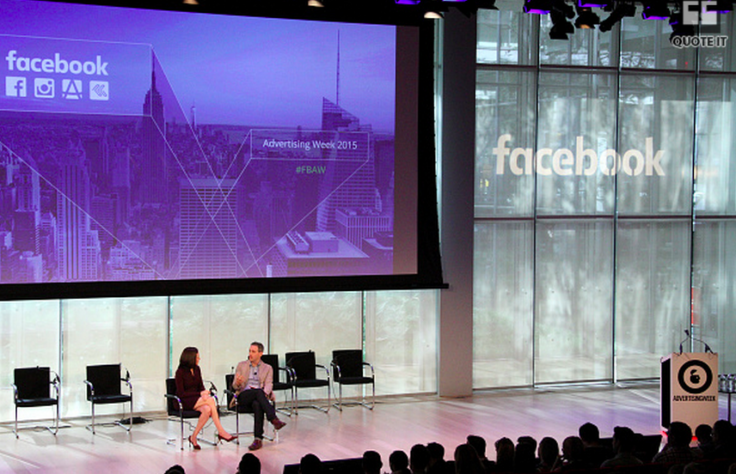 "Facebook came up with a quote that I really like: 'We're looking for thumb-sticking moments. Not being interrupted by old-school advertisers,'" said Fetch's Grimmer, who has worked with Hotels.com on other mobile ad campaigns.
By placing more video ads on Facebook, brands will start to learn whether TV ads on the smallest screen -- your phone -- have the same emotional impact.
"On the old days you ran TV ads to create that emotional response. You ran the display ads more like a promotional campaign. Now you have this opportunity for brands to move the same TV experiences online," Daboll said.
© Copyright IBTimes 2023. All rights reserved.