Facebook Upgrades Oculus VR With Gesture Control Company Pebbles [VIDEO]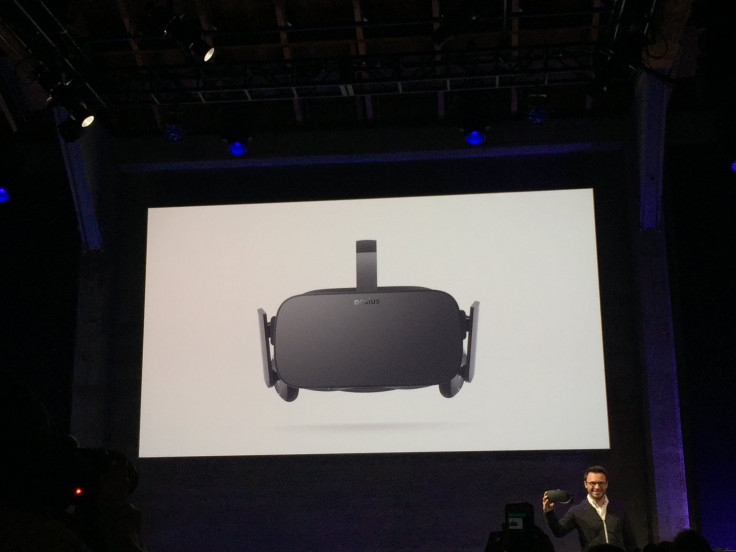 Oculus, a subsidiary of Facebook, has bought gesture control company Pebbles Interfaces for $60 million, according to the Wall Street Journal. The Israeli-based developer has created a technology which will greatly improve the user experience of the Oculus virtual reality headset.
In a company blog post, Oculus said: "Pebbles Interfaces will be joining the hardware engineering and computer vision teams at Oculus to help advance virtual reality, tracking, and human-computer interactions." The Pebbles team will bring with them custom optics, algorithms and sensor systems that they have spent the past five years developing.
With Pebbles' technology integrated into Oculus, the user will be able to see their own hands and body and interact with the virtual environment. The technology is apparently good enough for users to see their own clothes and scars. Virtual reality explorers will be able to hold objects in their hand and see them within the virtual world.
"At Pebbles Interfaces, we've been focused on pushing the limits of digital sensing technology to accelerate the future of human-computer interaction," said Nadav Grossinger, CTO of Pebbles Interfaces. "Through micro-optics and computer vision, we hope to improve the information that can be extracted from optical sensors, which will help take virtual reality to the next level."
© Copyright IBTimes 2022. All rights reserved.
FOLLOW MORE IBT NEWS ON THE BELOW CHANNELS