Facebook's Algorithm Changes Leave Dating Apps — Not Just Media Publishers — Frustrated By Reach Restrictions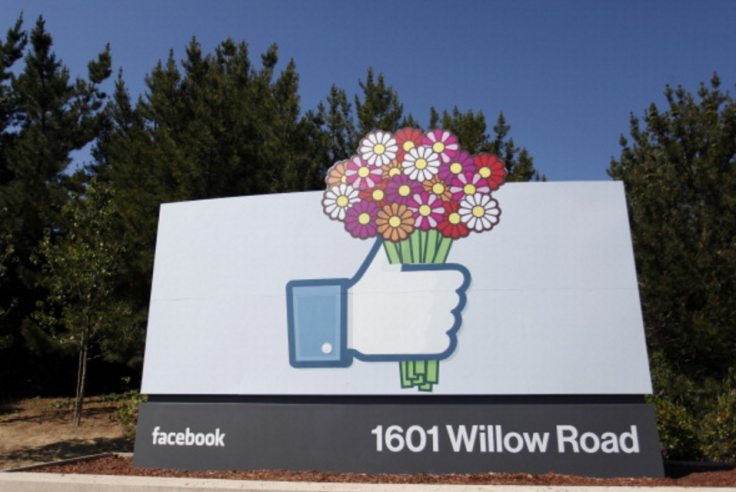 When Facebook announced a tweak to its news feed algorithm Wednesday, dating apps were put in a bind.
The change that would soon prioritize friends' posts over those from publishers quickly led media industry types to declare it, once again, the end of media. But Facebook's decision doesn't solely affect news outlets. More than 50 million businesses use Facebook Pages — from big brands like McDonald's and Nike to small shop owners to startups building the next top smartphone app.
The downgrade could encourage more page owners to pay Facebook to boost their posts into the news feeds of users. The problem is, not every page owner is able to advertise on Facebook due to its restrictive ad policy. And that's especially true for dating apps.
Facebook introduced restrictions in early 2014 on the dating industry that required all companies, no matter the size, to be pre-approved. The move was an effort to crack down on advertisers posting content deemed too adult or just inappropriate.
The restriction hurt companies like Scruff, a dating and travel app for gay, bisexual and curious men that boasts more than 8 million users worldwide. While the company's Facebook page has more than 380,000 "likes," Scruff has been unable to advertise on Facebook since its last campaign in February 2014.
"As the largest social gay page on Facebook, we are hopeful that in the near future we will be able to advertise on Facebook once again," Eric Silverberg, CEO of Scruff, wrote in an email to International Business Times. "Our campaign successes varied, but we felt it was one of the most effective ways to reach gay men who would be interested in using our app."
On Facebook, advertisers have access to 1.65 billion monthly active users and their demographic information. For dating apps in particular, details on gender, sexual preference and relationship status allow for narrowed targeting to potential new members.
But the practice faced backlash. Facebook's "algorithm rewards advertisers that have high click-through rates. When you're advertising to males, showing more skin can win. It was a race to a bottom," said Ryan Faber, CEO of marketing agency AdKick.
And it wasn't just about showing skin. In September 2013, two ads from a Canadian online dating site featured an image of Rehtaeh Parsons, a 17-year-old girl who had hanged herself in April that year. "This is an extremely unfortunate example of an advertiser scraping an image from the Internet and using it in their ad campaign. This is a gross violation of our ad policies and we have removed the ad and permanently deleted the advertiser's account. We apologize for any harm this has caused," a Facebook representative said in a statement at the time.
Changing The Rules
In 2014, Facebook began an extensive review of its advertising policy. The company held a roundtable of its largest advertisers in the dating industry, such as Match and Zoosk, at its headquarters in Menlo Park, California, to determine a new set of rules. "They had us all come down and answer, 'How do we keep dating on the platform without having the Wild West that it is now?' " said Faber, who attended the roundtable.
The policy required all dating companies to apply to be a white-listed advertiser. That decision frustrated dating companies, as the applications would be accepted after Feb. 15, 2014, the day after Valentine's Day, Business Insider reported.
These approved dating services had to adhere to new standards. For instance, advertisers could only target people over 18, who said they were interested in men or women and who listed themselves as single. Ads for "dating sites with a sexual emphasis are not permitted," according to the rules.
In the coming weeks, gay dating apps, like Surge and Scruff, discovered they were no longer able to advertise. HER, a lesbian dating and social networking app, was approved, but the new policy limited its reach. "Over 30 percent of our users are in a relationship, and they use it as a community, but we're not allowed to advertise to those people. We're only allowed to advertise to single people. That's the rules of the game," said Robyn Exton, founder of HER.
HER also got temporarily "kicked off" in 2015. "We have parties that we host for our users. We sell T-shirts. Everything we did got banned," Exton said.
Now that HER is approved, again, Exton said her team dedicates about 60 to 70 percent of the marketing budget to Facebook.
For companies that have been unable to be approved on Facebook, some look to other social networking channels. Surge purchases Twitter ads and uses influencer marketing with YouTube creators. Twitter allows dating apps to advertise but does not permit companies with "sexually explicit themes, language or images," according to its rules. Dating services also cannot advertise to Twitter users in Japan and Qatar.
"Surprisingly Twitter ads worked magic for us. We were even featured in #TweetSmart Twitter official e-book. We were given a lot of freedom," said Berenika Alexandre, head of growth at Surge.
Still, Surge said the company would be interested in advertising on Facebook again. "We talked about it a month ago that we should try again. It's really unclear what the conditions are," Alexandre said.
Facebook declined to share how many companies are white-listed. Dating services can fill out a form for consideration.
Scruff had applied to be a partner in 2014 and has continued to do so over the last two years. The team has yet to hear back, Silverberg said.
"Our Page is one of the most active and diverse gay-themed Facebook pages. … We look forward to being able to share it with even more people through native Facebook advertising at some point in the future," he wrote.
© Copyright IBTimes 2023. All rights reserved.