Facebook's Bonfire Group Video Chat App Is Now Being Tested In Denmark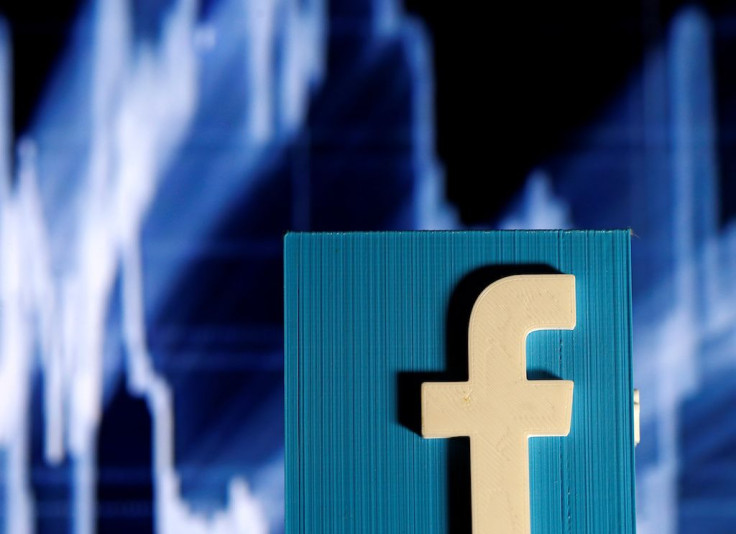 Facebook has begun quietly testing its new group chat app called Bonfire. The app is currently only available in Denmark and users can invite other people to join their Bonfire chats through the Messenger app.
Facebook's Bonfire app was first spotted by The Next Web's Matt Navarra after browsing through the Danish Apple App Store. Based on TNW's videos, it looks like Bonfire also includes Snapchat-style effect when users are having a group video chat.
Participants in the chat are also capable of sharing pictures from their Bonfire sessions via Instagram, Facebook and Messenger. When users invite their friends to join Bonfire, they'll receive a notification from Facebook and Messenger.
The Bonfire app actually first became available in the Danish App Store some time in mid-August. Most recently, it received an update that added the Snapchat-like effects. TNW said that the app has already been downloaded 2,000 times.
"At Facebook Inc we continue to build and test new products and services. We already have many great experiences for people to video chat in groups, or as individuals, across the family of apps, including Messenger," a Facebook representative told The Next Web.
"We are interested in how everyone uses technology and how we can build great experiences for them. We're running a very small test in Denmark of an app we call Bonfire. We have nothing further to share at this time."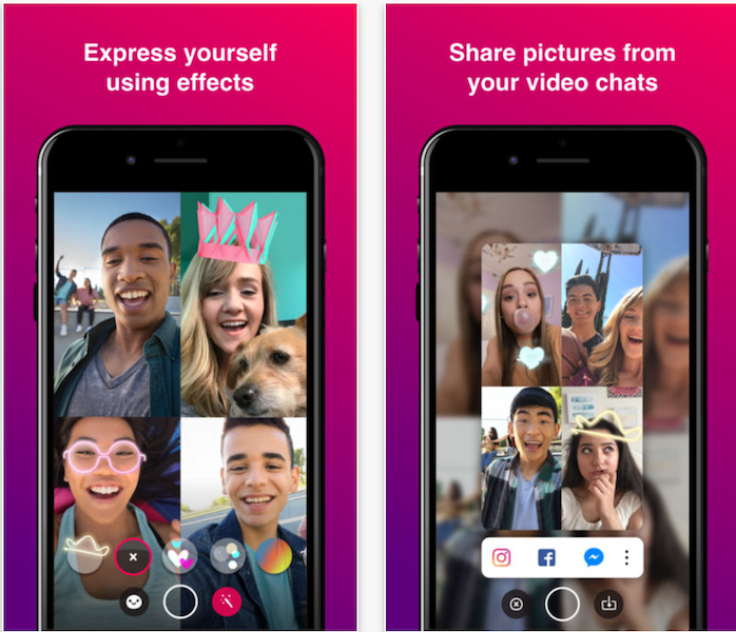 The existence of Facebook's Bonfire app was first reported back in July. At the time, Facebook was rumored to launch the new group video chat app this fall. The app is seen as Facebook's attempt to copy Houseparty, another app that allows up to eight people have a single group video chat session.
Although Facebook's Bonfire app basically copies the basics of Houseparty's capabilities, it does offer up other neat features. Bonfire group video chats can be reformatted from having every participant get equally-sized boxes to one where most of the screen is mostly showing the person speaking, according to TechCrunch.
There's also the Snapchat-like face filters and the ability to share photos to Facebook, Messenger and Instagram. Speaking of Messenger, Bonfire can also work side-by-side with the Messenger app. Users can continue chatting on Messenger, while the Bonfire window will be present in the corner as a picture-in-picture overlay.
Messenger already has a video chat feature, but the app itself is mostly used for regular chats. With the new Bonfire app, it seems as though Facebook wants group video chats to be the next big thing. Having Bonfire work alongside Messenger should give it some exposure and traction when it launches more widely.
The Bonfire app is seen as Facebook's preemptive strike at the Houseparty app, which the social network sees as a potential threat. Houseparty, which is developed by Life On Air Inc's Ben Rubin, has already attracted 20 million users who have already participated in more than 500 million video calls, according to Mashable.
Another thing bout Houseparty is that 60 percent of its users are under the age of 24, the demographic that Facebook is trying to win over once again. Facebook's previous attempt to attract teens was the Lifestage app, which was shut down by the company last month.
© Copyright IBTimes 2023. All rights reserved.