Facebook's Oculus Rift Launch Will Premiere Free Sci-Fi, Combat Game 'EVE: Valkyrie' At Pre-Order
Oculus Rift will have something for gaming enthusiasts. All pre-orders of the consumer version of Facebook's virtual reality headset, out early next year, will include a copy of "EVE: Valkyrie," a sci-fi, up-close combat game.
Thursday's announcement is a guarantee that gaming will be a key part of Facebook's first consumer VR experience as it competes with Samsung Gear VR, HTC's Vive, Sony's Morpheus and Playstation VR, to name a few.
The shooter game, developed by CCP Games, headquartered in Reykjavík, Iceland, has been exclusively working on the Rift version for months. However, "EVE: Valkyrie" is also being built for Playstation VR, though the launch dates and other details are sparse. Oculus partnered with CCP Games and signed a deal to work on the game together in February 2014, PC Magazine reported. The experience will premiere on Facebook's product.
Facebook's Oculus has confirmed that whoever pre-orders and purchases the Rift will have a copy of the game for free. Oculus' founder Palmer Luckey said in September that gaming was what had inspired him to create the VR headset, according to Bloomberg, which was first launched as a Kickstarter campaign before Facebook acquired it for $2 billion.
Facebook and Oculus are placing their bets on gaming for virtual reality. "Battling your friends (and enemies) in multiplayer space dogfights is the ultimate VR thrill, and we're excited to partner with CCP to bring this experience to Rift owners everywhere," Luckey said in a statement Thursday.
Facebook CEO Mark Zuckerberg has previously shared his enthusiasm for VR gaming experiences, particularly VR ping pong. He also referred to gaming as an "obvious market" for Facebook's VR content when asked by an investor on an earnings call in November.
Oculus Rift is expected to cost between $350 and $500, and online pre-orders are expected later this year. But for the complete experience, Rift owners may have to spend up to $1500 in order to buy the necessary PC to run the system. Samsung Gear VR, also powered by Oculus, costs $99 and requires just a mobile phone.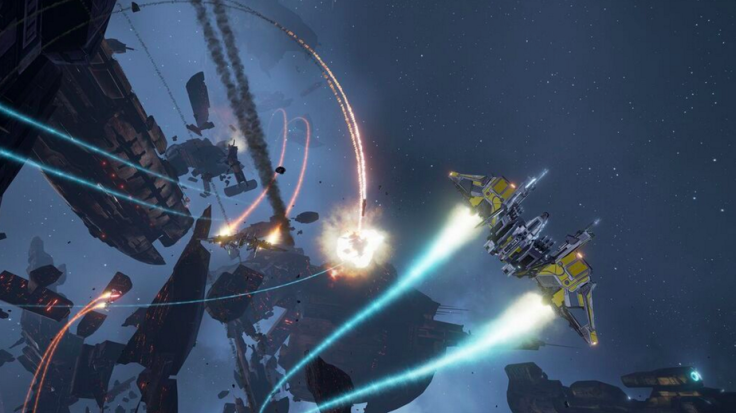 Content, along with price, is what could become key as these VR headsets compete in the consumer market for 2016. "'EVE: Valkyrie' is one of the most anticipated virtual reality games, and one of the first true VR games to go into development. It perfectly captures the promise of immersive gaming, shooting you into a sci-fi adventure as you pilot a spaceship in search of combat," Luckey said in a statement.
Facebook has also partnered with 21st Century Fox, Lionsgate Entertainment, Minecraft, Twitch, Netflix and Hulu for content on Oculus. Earlier this month, Harmonix announced that the studio is working on exclusive content for Oculus called Rock Band VR.
© Copyright IBTimes 2023. All rights reserved.