Samsung, Oculus Unveil Gear VR Consumer Model At $99 (But You'll Need A Galaxy S6 Or Other 2015 Galaxy Device)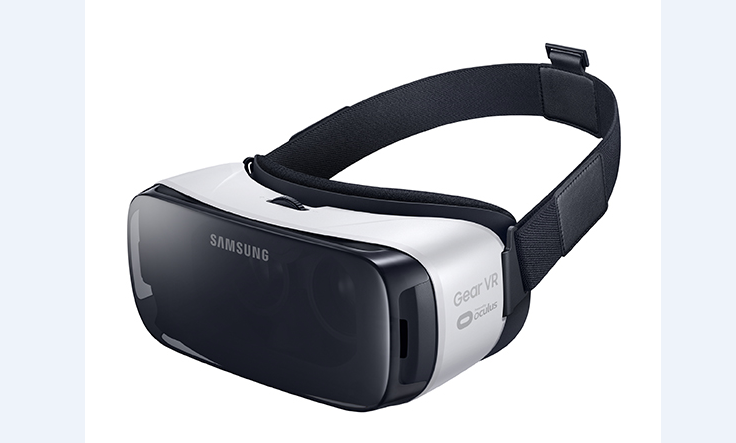 Samsung wants its smartphone customers to jump in on virtual reality. The South Korean electronics giant in partnership with Facebook-owned Oculus unveiled the consumer version of its latest Galaxy headset accessory -- the Gear VR.
When it's released, shoppers can pick up the headset for $99. But that comes with one caveat: the headset uses Galaxy smartphones for its display, specifically the Galaxy S6, S6 Edge, S6 Edge Plus and the Note 5. That shouldn't be a problem for those that already own Samsung's latest smartphones. But it does add a few hundred dollars onto the price tag if customers don't own a 2015 Galaxy handset.
To be fair, Samsung has made a few improvements on the Gear VR, including increased compatibility with its smartphone lineup. Previous developer models were only compatible with select handsets, namely the Note 4, S6 and S6 Edge. Samsung says the Gear VR is 22 percent lighter and comes with additional foam cushioning for comfort. The price tag is also much cheaper, $100 less than the Innovator Edition Gear VR that went on sale last year.
"Together with Samsung, we've redefined virtual reality and created the best mobile VR experience available today," Brendan Iribe, CEO, Oculus, said in a statement. "On Gear VR, people are playing immersive VR games with friends, sharing 360 video experiences, and teleporting around the world with photos and videos – and it's only the beginning for what's possible with mobile VR."
Gear VR shipments will begin in November. Oculus is also preparing to launch a standalone virtual reality headset, dubbed Oculus Rift. But it isn't expected to start shipment until the first quarter of 2016.
© Copyright IBTimes 2023. All rights reserved.