Famed Electronic Music DJ Sued By 2 Women For Sex Trafficking, Child Pornography, Sexual Abuse
A lawsuit was filed Monday that accused Electronic Dance Music DJ and record producer Bassnectar of sexually abusing underage girls, engaging in human trafficking and manufacturing and possessing child pornography.
The lawsuit — filed by Philadelphia law firm Laffey, Bucci & Kent, LLP as well as Nashville attorney Phillip Miller of Miller Law Offices — claims that the two plaintiffs were sexually abused as minors by Bassnectar, whose real name is Lorin Ashton.
"The lawsuit seeks to hold Bassnectar and those corporations that support him responsible for years of grooming, abuse, and trafficking. In June 2020, an Instagram account was created titled @evidenceagainstbassnectar where dozens of young and underage women detailed the ways in which they were victimized by Bassnectar. Other survivors of abuse at the hands of Bassnectar and these corporations are encouraged to come forward and have their voices heard," read a press release from the Philadelphia-based attorneys.
Bassnectar, 43, has denied the allegations.
"These outrageous claims – which were clearly designed for the media, rather than for the courts – are completely without merit, and we eagerly look forward to proving so," Bassnectar's attorney Mitchell Schuster said in a statement.
The alleged victims both state that they, and other underage women, spoke with Bassnectar through email and text, after first finding them on Twitter. He would conversate with them and learn about their personal lives and suggest they watch "American Beauty," which is a film that includes a relationship between an older man and a young girl.
"It was abundantly clear that Bassnectar was targeting and engaging in commercial sex acts with minors and utilizing his shows and organizations to accomplish the exploitation of young girls for his own sexual gratification. In fact, it was a running joke among those associated with Bassnectar that he would have to find a date at a high school dance," the lawsuit stated.
The lawsuit noted that Bassnectar would make any travel arrangements for high school-aged girls to see his shows and paid them up to $1,600. He also didn't allow condoms to be used while he performed sexual acts on the girls.
Similar allegations arose online in the summer of 2020. Bassnectar would later make an announcement that he was taking a break from his music career.
"I feel intense compassion for anyone I may have hurt. I truly hope you allow me a chance to work together toward healing. The rumors you are hearing are untrue, but I realize some of my past actions have caused pain and I am deeply sorry," he said in a statement.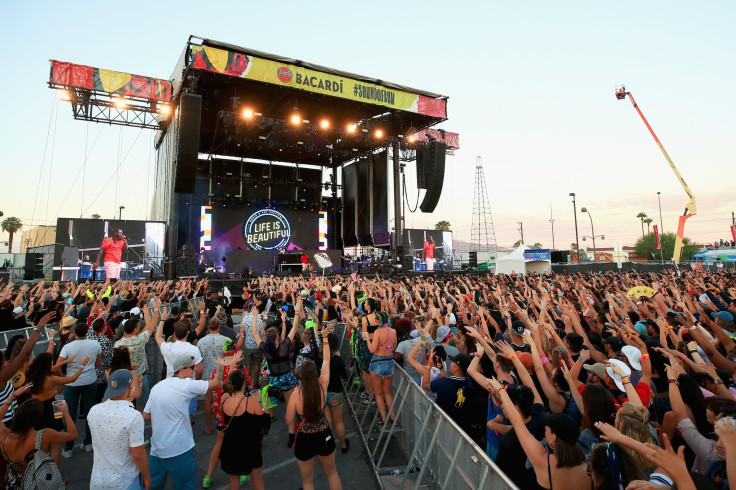 © Copyright IBTimes 2023. All rights reserved.