Fans React To Aespa's Yankees First Pitch Amid NYC Air Quality Issues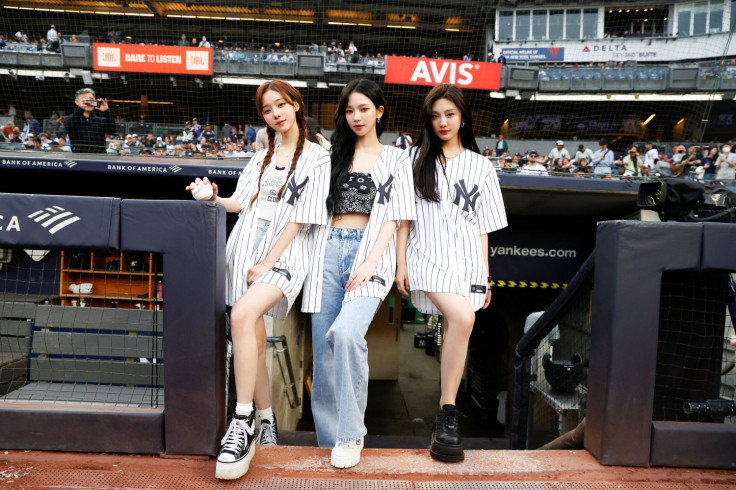 KEY POINTS
Aespa members were the first pitchers to the New York Yankees game
An air quality alert was issued by the U.S. National Weather Services for the Big Apple
Fans expressed their worries about aespa's members' health
South Korean girl group aespa's fans – collectively known as MY – expressed their worries over the group's participation in the New York Yankees game amid air quality issues in New York City.
Aespa members Karina, Winter and Ningning departed from Incheon airport on Wednesday to travel to New York to throw the first pitch at the New York Yankees game and attend The Governors Ball Music Festival.
Giselle is unable to participate in the group's U.S. schedule because of health issues, according to Koreaboo.
Although MYs are excited about aespa's participation in both events, they raised their concerns for the members' health given the state of New York's air quality before the game.
New York City's air pollution is among the world's worst for parts of Tuesday as harmful wildfire smoke from Canada engulfs the Northeast, according to a CNN report.
A sportswriter from Newsday also shared a video of Yankee Stadium completely covered in orange due to the Canadian wildfires.
"[Look at] this air quality. AESPA, STAY INDOORS," tweeted a fan out of concern, while another one said, "I live here, and it's pretty nasty outside. I'm concerned."
"[I] really don't understand why they [will] hold the game in such bad weather. [It] can't be delayed? As I know, some events are canceled due to the awful weather and [they are appealing] people to stay in[side] [the] house. Aespa, keep healthy [please]. Giselle is sick now. I don't wanna see anyone fall ill," tweeted another concerned fan.
As the air quality improved, the first major league pitch by aespa pushed through as scheduled at the Yankees Stadium.
Official Twitter accounts of the New York Yankees and MLB (Major League Baseball), as well as aespa's, shared updates on the group's special participation in the New York Yankees game.
Aespa became a hot topic after throwing its first major league pitch, proving its global status, Osen reported. Aespa member Winter got on the mound as the group's representative and first pitcher for the game between the New York Yankees and the Chicago White Sox.
After seeing updates of the aespa members enjoying their time at the New York Yankees game, MYs were relieved and shared their support with the hashtag #aespaAtYANKEE.
"We love living in aespa's world," commented one fan, while another said to MLB, "Thank you for having them!"
Meanwhile, Government Ball NYC reassured attendees of The Governors Ball Music Festival through an online announcement that it is closely monitoring the air quality with weather experts and is in close contact with city officials.
The three-day festival will be held at the Flushing Meadows Corona Park in Queens. Aespa will take the main stage on the second day with Odesza, Lil Baby and Rina Sawayama.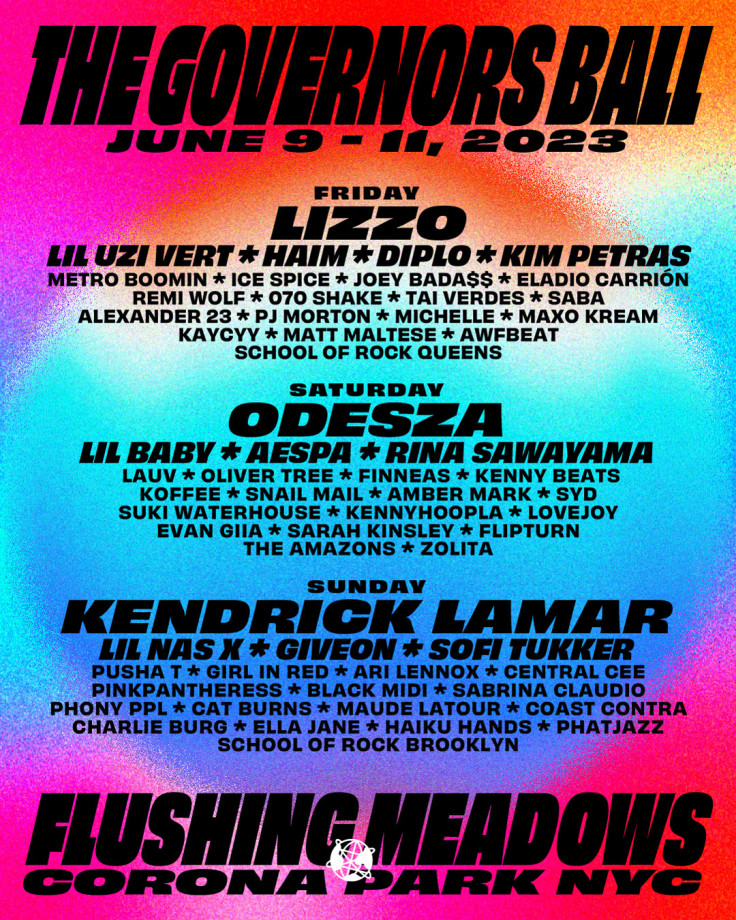 The Saturday lineup also includes Lauv, Oliver Tree, Finneas, Kenny Beats, Koffee, Snail Mail, Amber Mark, SYD, Suki Waterhouse, KennyHoopla, Lovejoy, Evan Giia, Sarah Kinsley, Flipturn, The Amazons and Zolita.
Aespa just recently released their third extended play (EP) "My World" along with the music video of its title track, "Spicy," last May 8.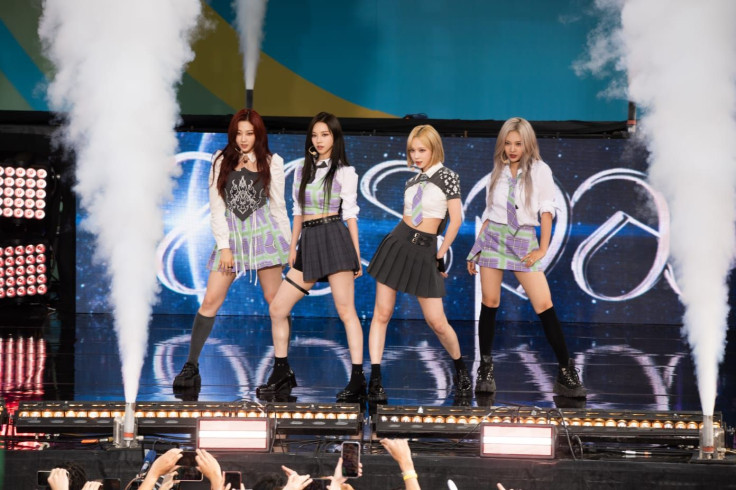 © Copyright IBTimes 2023. All rights reserved.