'Fantastic Beasts 2' Spoilers: Fans Explore Nagini Theory Surrounding Claudia Kim's Character
Lord Voldemort's snake Nagini played an important role in the "Harry Potter" series. After all, she was Voldemort's favorite companion and his final Horcrux.
But what do fans really know about Nagini? Sure, Voldemort found Nagini in Albania. But how did they form a bond? These questions might be answered in "Fantastic Beasts: The Crimes of Grindelwald" through the mysterious character played by Claudia Kim, according to Vanity Fair.
If fans' theories are correct, Kim's character will be the one to transform into Nagini eventually. The "Fantastic Beasts" newbie is said to be a Maledictus - "someone who suffers from a 'blood curse' that turns them into a beast."
She was spotted in the trailer hanging out with Credence Barebone (Ezra Miller) and they are practicing some Obscurial dark magic. Eagle-eyed fans also saw a huge clue sometime in the trailer's 1:17 mark, which showed a poster of a woman tangled up in a giant snake. "Maledictus" is written underneath the image, which was used to promote the Circus Arcanus that is run by a man named Skender (Ólafur Darri Ólafsson).
Check out a close-up look of the poster below.
While it would be exciting to prove this fan theory right, Kim's character won't be the only thing fans should look forward to in the sequel. Executive producer David Heyman said the upcoming film will have just as many magical creatures as the first film, if not more. However, they won't be the focus of the film.
"There are as many beasts in the film as in the first," he shared with Entertainment Weekly. "But the main driver in the first film was finding the beasts. That's not the driver in this film, it's not a central part of the plot. But beasts feature in the film and feature strongly."
Meanwhile, lead star Eddie Redmayne, who plays Newt Scamander, told Collider that the next film will run "ever so slightly longer" because of its "most intricate script."
"I've been so lucky in the past four years to work with Jo [Rowling] and to work with Nick Park, who I think are two of the great storytellers. What is amazing about working with Jo is that she does it because of how passionate she is about her characters. It oozes from every pore of her and you feel so inspired, basically, working on one of her pieces because you know how much she cares about every single character. That's a wonderful thing."
"Fantastic Beasts: The Crimes of Grindelwald" will be released on Nov. 16, 2018.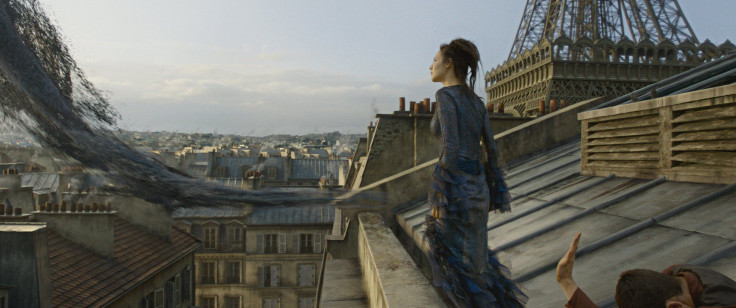 © Copyright IBTimes 2023. All rights reserved.
FOLLOW MORE IBT NEWS ON THE BELOW CHANNELS