'Fantastic Beasts 2' Synopsis Revealed: Find Out Who Will Return As Grindelwald Makes 'Dramatic' Escape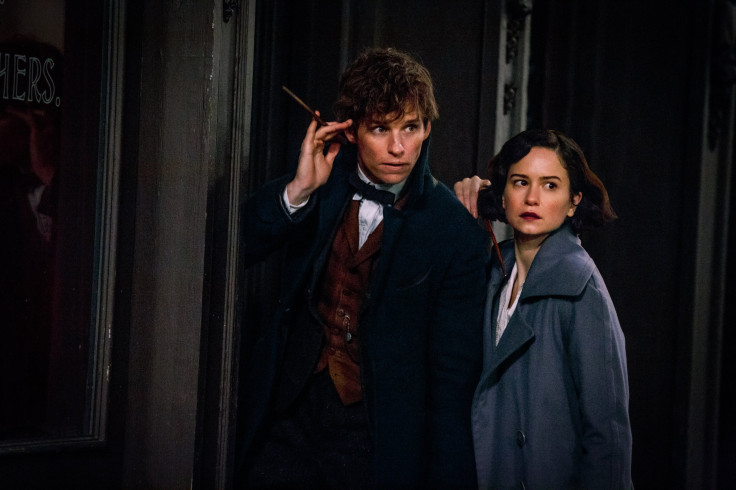 The highly-anticipated sequel for "Fantastic Beasts and Where to Find Them" has just dropped its synopsis as filming begins in New York, London and Paris.
Several well-loved characters will be making their return in the sequel, including Newt Scamander (Eddie Redmayne), Auror Tina Goldstein (Katherine Waterston), her sister Queenie (Alison Sudol) and friendly no-maj Jacob Kowalski (Dan Fogler).
They will be teaming up once again to face Gellert Grindelwald (Johnny Depp) and Credence Smallbone (Ezra Miller). "Harry Potter" enthusiasts will be pleased to meet a young Albus Dumbledore (Jude Law) and get to know Leta Lestrange (Zoe Kravitz), a mysterious woman from Newt's past.
READ: Will Ezra Miller's Credence Smallbone finally get a wand of his own?
The synopsis, which was shared by Collider, reads: "J.K. Rowling wrote the screenplay for the film, which opens in 1927, a few months after Newt helped to unveil and capture the infamous Dark wizard Gellert Grindelwald. However, as he promised he would, Grindelwald has made a dramatic escape and has been gathering more followers to his cause—elevating wizards above all non-magical beings. The only one who might be able to stop him is the wizard he once called his dearest friend, Albus Dumbledore. But Dumbledore will need help from the wizard who had thwarted Grindelwald once before, his former student Newt Scamander. The adventure reunites Newt with Tina, Queenie and Jacob, but his mission will also test their loyalties as they face new perils in an increasingly dangerous and divided wizarding world."
Meanwhile, several new players will be featured in the movie, such as Newt's brother, the famed war hero and Auror Theseus Scamander (Callum Turner). Claudia Kim will be playing a "young woman we first meet as a featured attraction at a wizarding circus."
William Nadylan will be starring in the film as a wizard named Yusuf Kama, Ingvar Sigurdsson as a bounty hunter named Grimmson and Ólafur Darri Ólafsson as the leader of the wizarding circus named Skender. Kevin Guthrie will be playing Abernathy, Tina and Queenie's boss from the Magical Congress of the USA (MACUSA).
Director David Yates will once again be helming the film, and he believes casting Law as the young Dumbledore was a fine decision. "Jude Law is a phenomenally talented actor whose work I have long admired, and I'm looking forward to finally having the opportunity to work with him," he told Entertainment Weekly. "I know he will brilliantly capture all the unexpected facets of Albus Dumbledore as J.K. Rowling reveals this very different time in his life."
"Fantastic Beasts 2" will be released on Nov. 16, 2018.
© Copyright IBTimes 2023. All rights reserved.