Is The Fappening Over? Photos Of Lindsay Clubine, Wife Red Sox Pitcher Clay Buchholz Surface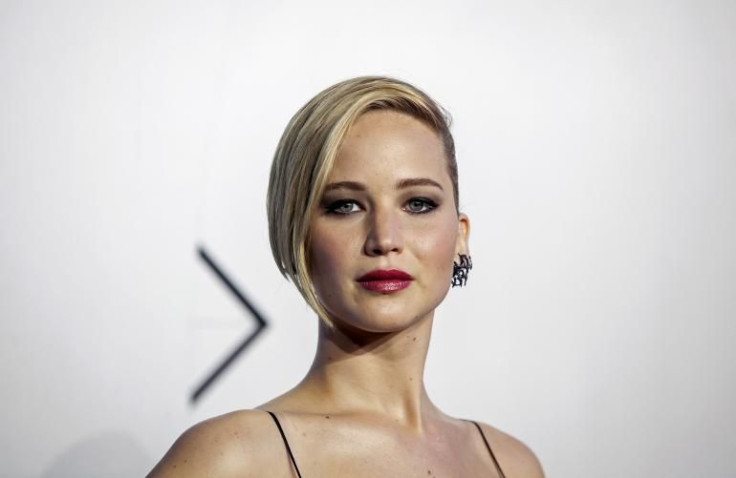 The Fappening, a massive leak of hundreds of photos of female celebrities that began in late August, may not be officially over. The leak, which began on Aug. 31 and continued through September, consisted of personal photos of Hollywood A-listers like Jennifer Lawrence, Kate Upton, Amber Heard, Jessica Alba and Anna Kendrick.
Though it had been days since any leaked photos of well-known and lesser-known female celebrities have surfaced, photos of Red Sox pitcher Clay Buchholz's wife, Lindsay Clubine, surfaced two days ago. The former briefcase model from "Deal or No Deal" said the photos were for her husband, whose job as a professional baseball player forces him to travel frequently.
"This is a terrible crime," Clubine told TMZ Thursday. "I have my attorneys removing the pictures. This is very upsetting to my family and I."
Despite the incident with Clubine, some anonymous Reddit and online forum users have even apologized to victims of the Fappening, taking responsibility for their actions and the potential pain and suffering the sharing of photos may have caused.
"It was a crime, it was a sexual violation, and it was a disgusting thing to do. You can quibble about the phrase 'sex crime' if you want -- maybe you think that suggests something more active or physical, like sexual assault -- but it does describe a range of crimes, many of which are more 'passive,' like sexual harassment and invasion of privacy," Reddit user iiig wrote.
"The problem is in pretending that we aren't doing something wrong. … In this case, it's the Internet equivalent of stumbling across a hot drunk girl passed out in an empty bedroom. The correct procedure in that case is obvious: You cover her with a blanket and leave her alone. The scumbag, wrong thing to do is cop a feel or rape her," user haquistadore added.
One of the most popular victims of the leak was actress Jennifer Lawrence, 24. Lawrence didn't respond after the original photos surfaced, which included nearly a dozen nude pictures of the "Hunger Games" actress. After more than a month of silence, Lawrence discussed the issue with Vanity Fair, calling out the behavior of the anonymous users online who shared the invasive photos.
"Anybody who looked at those pictures, you're perpetuating a sexual offense," she told Vanity Fair. "You should cower with shame."
"It is a sexual violation. It's disgusting. The law needs to be changed, and we need to change. That's why these websites are responsible. Just the fact that somebody can be sexually exploited and violated, and the first thought that crosses somebody's mind is to make a profit from it. It's so beyond me. I just can't imagine being that detached from humanity. I can't imagine being that thoughtless and careless and so empty inside."
Though the FBI has remained quiet about the ongoing investigation, no one has been named as the perpetrator in the case. However, the incident has called into question the roles of companies like Google, which profited from the massive sharing of the photos. Apple was also accused of having flaws in its iCloud security, and a security update came one day after the leak.
© Copyright IBTimes 2022. All rights reserved.
FOLLOW MORE IBT NEWS ON THE BELOW CHANNELS