Fashion Designer Alexander Wang Vehemently Denies All Sexual Assault Allegations: 'Grotesquely False'
KEY POINTS
Fashion designer Alexander Wang has denied all the sexual assault allegations
Screenshots of unverified stories about Wang's alleged inappropriate behavior were shared online
Wang said the allegations thrown at him are "grotesquely false"
Famous fashion designer Alexander Wag has finally broken his silence on the sexual assault and harassment allegations that have been leveled against him in a series of social media posts.
On Monday, S—t Model Management posted screenshots of several anonymous and unverified stories about the designer's alleged indecorous behavior throughout the years. The screenshots were posted on the company's Instagram page that is followed by supermodels like Bella Hadid and Ashley Graham.
"Alexander Wang has been accused of sexual assault for a few years now. Instead of letting these occurrences be swept under the rug, it is time to do something about this. Please unfollow @alexwangny & @alexanderwangny to show your support to the victims," one post read.
Responding to the accusations, Wang said that he has been getting "baseless and grotesquely false accusations" recently, People first reported. The designer also noted that social media pages like @s—tmodelmgmt and @DietPrada are known for posting "defamatory material" without evidence.
"Over the last few days, I have been on the receiving end of baseless and grotesquely false accusations. These claims have been wrongfully amplified by social media accounts infamous for posting defamatory material from undisclosed and/or anonymous sources with zero evidence or any fact-checking whatsoever," People quoted Wang, as saying.
Later in his statement, Wang said that he has never engaged in any kind of inappropriate behavior in his life and intends to get to the bottom of all the lies that have been spread about him.
"I intend to get to the bottom of this and hold accountable whoever is responsible for originating these claims and viciously spreading them online," Wang said.
The Instagram account also shared a Tik Tok video from Owen Mooney, an aspiring model from Peterborough, who alleged that the designer groped him in a crowded New York City club in 2017. The model did not state Wang's name initially, but he did reveal the designer's name in a follow-up video.
"I was by myself at one point and this guy next to me obviously took advantage of the fact that no one could f---ing move and he just started like touching me up. And fully like, up to my leg, in my crotch, like it made me freeze completely because I was in such shock," People quoted Mooney, as saying.
"This comment surprised me just because they actually got it right. Turns out Alexander Wang is a massive sexual predator and there's been a load of other people that he's done this to. So in that case, he needs to be exposed," Mooney added.
The Model Alliance has also released a statement regarding the issue and said that it is standing in "solidarity" with those who have come forward to share the abuse they have suffered at the hands of Wang.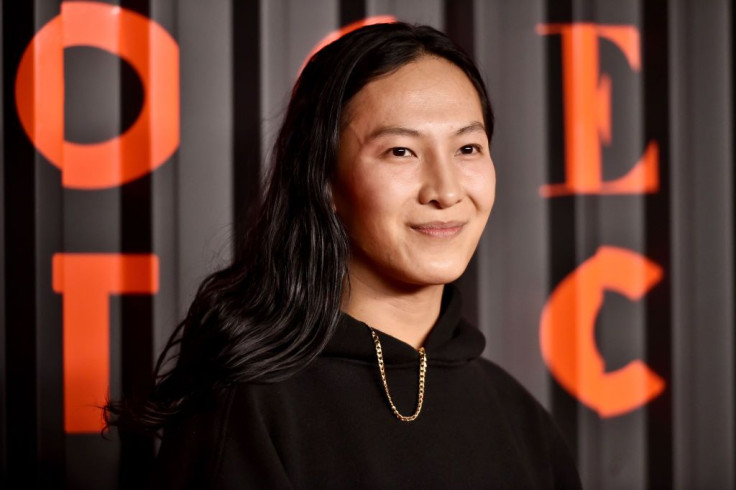 © Copyright IBTimes 2023. All rights reserved.
FOLLOW MORE IBT NEWS ON THE BELOW CHANNELS