Fast-Mover Rapid Nutrition Expands Globally as Premium Nutrition Brand
The Sports and Health Nutrition industry is set to expand globally to $35.4 billion by 2025.

Australian company Rapid Nutrition's SystemLS yields great results as a fast, but healthy premium nutrition product.

Substantial market share makes Rapid Nutrition a burgeoning market leader in the health industry.
With such a wide variety of natural supplements currently on the market, it may be challenging to navigate the sheer number of health food and sports nutrition products available, especially when searching for the right one to target a specific and individual health issue.
For those whose health goals are to achieve fitness, weight management, increased energy and overall health, there are not always products that meet these needs completely.
Australian-based company Rapid Nutrition's premium product SystemLS, ticks all the boxes; the supplements are formulated around the concept of providing real food, using genuine scientific processes, and ultimately yielding authentic results. The company boasts that their products are designed to help consumers look and feel their best, and judging by their incredible global growth, this certainly seems to be true.
A Healthy Weight Loss Solution for Americans?
In the United States, the diet industry is continually expanding. It is reported that Americans are spending more than $60 billion annually on diet products. More than one-third of American adults are suffering from obesity, and this results in billions of dollars spent on health care.
A product like SystemLS would be ideal in light of this, as it's a healthy food supplement option, scientifically formulated to target weight loss. The product is non-GMO, keto-friendly, and vegan, made with plant-based organic protein and containing non-synthetic vitamins. It also offers wholefood nutrition with no artificial flavors, colors or sweeteners added.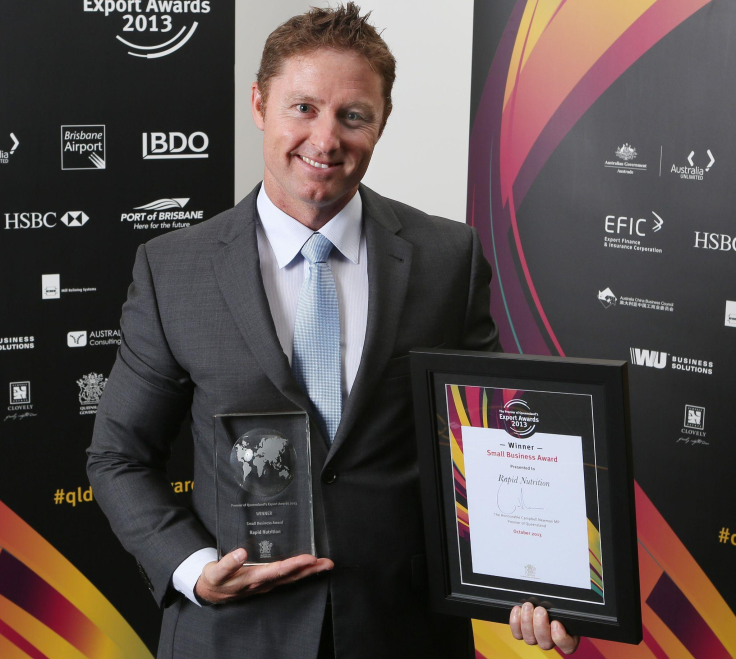 Ex-Police Officer Develops Nutrition Brand
SystemLS founder Leisa St Ledger, is a former police officer and mother of three who developed the product because she was looking for a healthy and balanced nutrition option for her busy, on-the-go work and lifestyle. She needed a quick and easy meal replacement, but options on the market at the time did not offer healthy AND nutritional choices.
Chef Jason Roberts Cooks with SystemLS
SystemLS have partnered with Good Morning America's chef Jason Roberts, offering customers a video series on YouTube showcasing recipes which include the products. The show is geared towards helping individuals further their weight loss efforts with simple, fast, and tasty meals.
Roberts is the author of three cookbooks which help home chefs to incorporate healthy menu options into their diets and explore delicious yet nutritious recipes. "A family that cooks together, stays together," Roberts said.
SystemLS Around the Globe
Rapid Nutrition is a publicly listed company, holding a substantial market share in Australia, and gaining momentum in the American market. This makes Rapid Nutrition a burgeoning market leader in the health industry.
Referring to the company's growth and success, Executive Director and CEO Simon St. Ledger has said: "As health and wellness remain top of mind across the globe, we want to encourage and remind families that eating well and living well are possible, even for those who have been less active over the past year or are still experiencing lockdowns."
He went on to say that with widening access to their products, it is becoming increasingly easier for consumers to focus on wellness while also enjoying eating organic fare.
The company has its sights set on continuing to expand global market share with business interests not only in North America, Europe and Australia, but also South Korea, Saudi Arabia and Ghana.
New products are set to launch in 2022 and to promote the expansion of the company. This positions SystemLS well to turn Rapid Nutrition into a household name in the health and weight loss arena.
Healthy Eating for a Healthy Future
Considering that health and wellness are currently the fastest growing industries, it is evident that consumers have been looking out for ways to stay healthier. Rapid Nutrition and SystemLS, along with its partners, have developed a variety of products to meet the needs of their customers, from their video series with Chef Jason Roberts, to energy bars and shakes for those on the go.
The company has expanded to meet the demand for organic wellness products and customers can now access their products from the comfort of their homes through their new Amazon store.
A Nutrition Brand for Global Markets
With a shift towards healthier food options and concerns around the necessity of building robust immune systems to stave off any future pandemics, Rapid Nutrition relies on scientific formulation and evidence-based products, and not just trends in the market. In light of this, the company is also working on an exciting herbal anti-viral (already with an Australian innovation patent behind it) aimed at launching sometime in 2022.
With an understanding of where individuals are headed in terms of adopting a healthier approach to food and health, Rapid Nutrition is marketing science-backed SystemLS supplements which customers can be confident to rely on to help them reach their wellness goals.
SystemLS is backed by a solid company with interests in various markets around the globe and poised to keep expanding while listening to the needs of their customers. For those who are considering a lifestyle change or are already on the journey, SystemLS seems to be an agile brand to turn to.
© Copyright IBTimes 2023. All rights reserved.
FOLLOW MORE IBT NEWS ON THE BELOW CHANNELS