Fauci Says He's Out If Trump Is In For 2024 Due To Former President's Pandemic Response
Dr. Anthony Fauci, the nation's leading infectious disease expert, said he will leave his position as White House chief medical advisor if former president Donald Trump is reelected in 2024.
Fauci made the comments on CNN on Sunday when he was asked whether or not he had faith in Trump's ability to deal with the pandemic, and if the doctor could continue to do his job under his presidency.
Fauci said, "Well, no, to the second question."
He continued, "The first question, if you look at the history of what the response was during the administration, I think at best you could say it wasn't optimal. And I think just history will speak for itself about that."
Fauci, currently the chief medical advisor under President Joe Biden, had a rocky relationship when he served under Trump during the pandemic, which the director of the National Institute of Allergy and Infectious Diseases has spoken publicly about.
Fauci has previously said that Trump discredited his COVID guidance to the public and wanted him fired. Fauci told the Harvard Business Review in January 2021 that he often had to repair misinformation and contradictions that Trump made about the pandemic.
"It's been particularly problematic here because that would often put me in direct conflict - not emotional conflict, but factual conflict - with what the president [Trump] might say," he told the HBR. "So obviously that has not been an easy thing to do."
He told the HBR that working under Trump was "somewhat awkward" and that he took "no pleasure in that at all."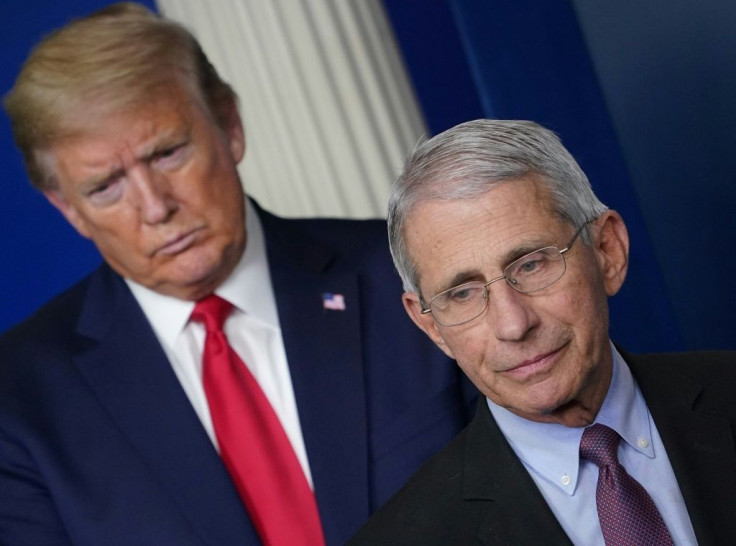 © Copyright IBTimes 2023. All rights reserved.
FOLLOW MORE IBT NEWS ON THE BELOW CHANNELS