FDA Prioritizes Approval Of Over-The-Counter Version Of Narcan
A naloxone-based nasal spray used to effectively reverse opioid overdoses could be available over the counter by March, after the Food and Drug Administration (FDA) prioritized its approval.
Last month, the FDA announced a preliminary assessment of the drug from Emergent BioSolutions, the manufacturer of Narcan, the medicine vital to reverse opioid overdoses while they are occurring.
Emergent BioSolutions announced Tuesday that the FDA said they would make their decision by March 29. If approved, it would be the first naloxone-based drug to be sold over the counter, Benchmark analyst Robert Wasserman said, as reported by Reuters.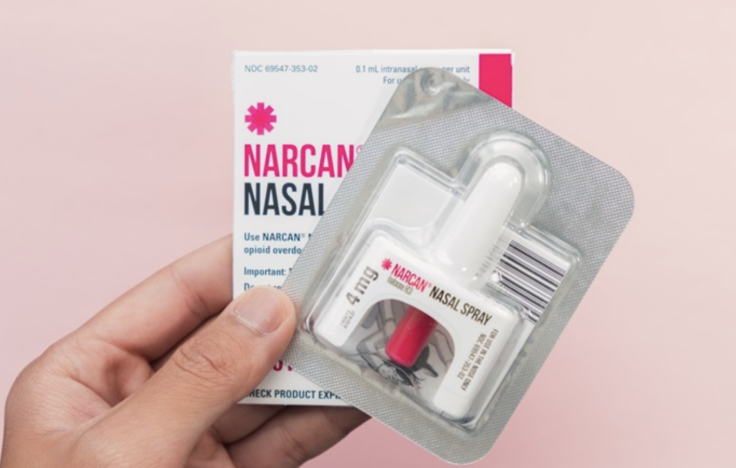 If approved, the over-the-counter nasal spray would make it easier to obtain, reducing the stigma of asking for a prescription and preventing overdose deaths, according to a study from Integrated Pharmacy Research and Practice.
"Today's action supports our efforts to combat the opioid overdose crisis by helping expand access to naloxone," FDA Commissioner Robert M. Califf, M.D. said last month when announcing the preliminary assessment. "The agency will keep overdose prevention and reduction in substance use disorders as a key priority and area of intense strategic focus for action as rapidly as possible."
The American Medical Association (AMA) and the Office of National Drug Control Policy said expanding the availability of naloxone is essential to address the opioid epidemic, which killed more than 107,000 Americans last year. This was a 15% increase from 2020.
"The AMA urges removing the prescription status of naloxone as an essential step to save lives from opioid-related overdose, because it will help make naloxone more readily available to patients everywhere," the AMA said in a February press release.
Emergent BioSolutions competitor Opiant Pharmaceutical's drug nalmefene, which provides better protection against opioid overdose, is also currently being reviewed by the FDA.
© Copyright IBTimes 2023. All rights reserved.