Fed Officials Undeterred By Poor September Job Report, Signal Commitment To Taper Plans For November
The U.S. Federal Reserve has signaled that it remains on track to begin tapering off its asset purchase program in November despite a recent poor job report for September.
Speaking to the International Institute of Finance on Tuesday, the Fed's Vice Chair Richard Clarida said that believes that "the 'substantial further progress' standard has more than been met", clearing the way for the beginning of a Fed taper. He suggested that the paring back of the asset purchase program that started in March 2020 to combat the COVID-19 pandemic may conclude in the middle of 2022.
Joining this assessment was the President of the Atlanta Fed Raphael Bostic. In an interview with the Financial Times published on Tuesday, Bostic said that he would be comfortable seeing a taper begin in November, adding that "the sooner we get moving on that the better."
The Fed has spent the last month debating when the appropriate time would be to begin easing back on its $120 billion per month asset buys. In August, regional Fed leaders were predicting that the time was soon approaching to begin paring back the program.
They argued that inflation has remained ahead of their 2% benchmark, owing to large demand pressure on supply chains that are being hobbled by continuing bottlenecks that push prices higher. The COVID-19 Delta variant was a concern, but the Fed officials said that the mutated strain has not dramatically altered their macroeconomic outlook.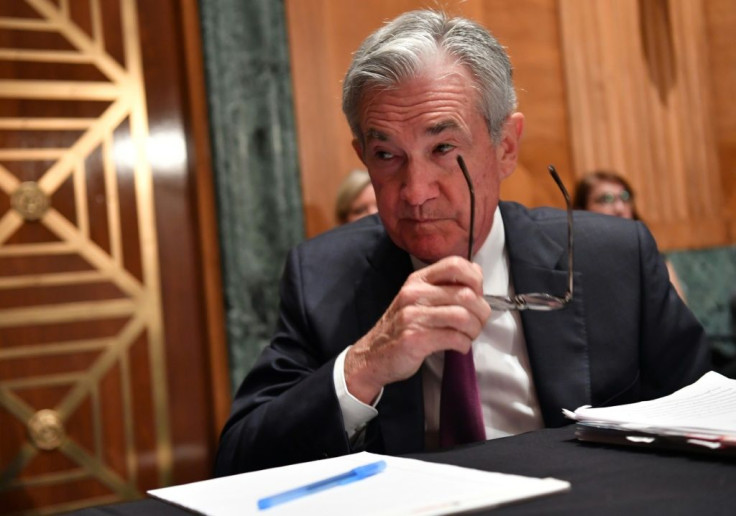 This view received further justification on Oct. 1 when new data from the Department of Commerce's Bureau of Economic Analysis (BEA) was released that showed the Fed's preferred inflation index, the Personal Consumption and Expenditures (PCE), rose 0.4% in August. This rise suggests that inflation may be here to stay well into 2022, a view echoed by Fed Chairman Jerome Powell on Sept. 29.
However, the Department of Labor's jobs report for September shows that the economic recovery may still need more time to progress. It found that only 194,000 jobs were added to the U.S. economy for the month, a figure even lower than a disappointing August jobs report that President Joe Biden blamed on the Delta variant.
The release of a weak jobs report though has done little to alter the Fed's calculations. Bostic of the Atlanta Fed said that the poor numbers mask what he described as underlying strengths of the economy.
He noted that job openings remain high and the peak in COVID-19 cases appears to be receding somewhat. Taken together with high demand nationwide, Bostic predicts a taper will not hamper what he believes will be solid growth numbers.
Neither Bostic nor Clarida commented on an exact date for when the central bank may raise interest rates from their current lows.
Clarida, the Fed vice chair, said that a tapering of asset purchases should not be seen as a signal for any moves on interest rates. Bostic mentioned that he would like to see a rate increase next year, but said that he would maintain an "open mind" on when exactly a rate hike would take place in the end.
The Fed is due to hold its next meeting of its Open Market Committee from Nov. 2-3 to determine the next direction for monetary policy.
© Copyright IBTimes 2022. All rights reserved.
FOLLOW MORE IBT NEWS ON THE BELOW CHANNELS