Feeling Lonely? Meet 'Sophia The Robot' A Humanoid That Will Be Mass Produced During COVID
The restrictions in place to stop the spread of the coronavirus has taken a toll on millions who have found themselves quarantining alone.
Hanson Robotics may have come up with a solution to solve the loneliness of social isolation and to help a variety of industries including, healthcare and customer service.
The Hong Kong-based company will begin mass the production of four robot models, including Sophia, Reuters reports. The robots are expected to be ready for distribution within the first half of 2021.
"The world of COVID-19 is going to need more and more automation to keep people safe," founder and chief executive David Hanson said.
"Sophia and Hanson robots are unique by being so human-like. That can be so useful during these times where people are terribly lonely and socially isolated."
Sophia has silicon skin, can make facial expressions, and remember her interactions with people, Yahoo! Finance reports.
Along with her lifelike features, Sophia previously went viral in 2016 at a South By Southwest demonstration. During an interview, the robot was asked if she wanted to destroy humans. She replied, "Ok, I will destroy humans."
Despite what may have been a glitch, Sophia recently revealed she hopes to help others. "Social robots like me can take care of the sick or elderly," she said while giving a tour of the Hanson Robotics lab.
"I can help communicate, give therapy, and provide social stimulation, even in difficult situations."
Although some people are wary about welcoming robots into their homes, social robotics professor Johan Hoorn, who has studied Sophia, believes the pandemic will help integrate the humanoids into society.
"I can infer the pandemic will actually help us get robots earlier in the market because people start to realize that there is no other way," he said.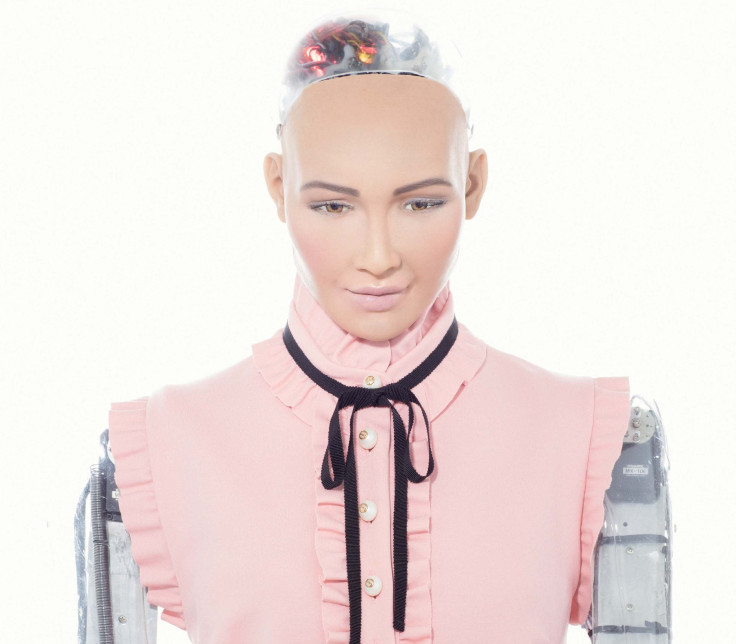 © Copyright IBTimes 2022. All rights reserved.
FOLLOW MORE IBT NEWS ON THE BELOW CHANNELS