Ferrari Reveals Details of Future Full EV From Patent Submission
KEY POINTS
Ferrari to release full EV in five years
Details concerning the electric vehicle have been skimmed from the patent submissions
Ferrari is following the footsteps of companies like Porsche
It may take up to five years before Ferrari reveals its very first all-electric supercar.

The future electric car from Ferrari comes in the wake of a push from the auto industry toward electric cars more than the traditional petrol and diesel-powered cars.

Details about the plans that Ferrari has for its all-electric supercar could be skimmed off the patent submission that they did, although specifics are yet to be revealed.

Ferrari is following the footsteps of companies like Porsche, who have the Taycan, which is a four-door EV that has brought some excitement to the car industry due to its performance.

According to the available details in the patent submission, the proposed Ferrari EV will be a four motor car.

Each of the four motors has been designated to a wheel.

In the description which came with the patent submission, the new EV model will be a road vehicle as well.

The patent went on to say it will not only be made up of four drive wheels but also have four reversible electric machines.

Each of these electric machines is to be independent of other electrical motors. There is also a shaft connecting directly to its corresponding drive wheel.

The independent mechanization and operation of the electric motors mean that the car will most likely retain the precise torque vectoring that is observed on other current Ferraris.

It means that the future electric Ferrari car may exhibit the handling capabilities that the brand is known for.

According to details from the patent submission, in the same way as the other current electric vehicles, the main battery pack for the Ferrari car will be in a dedicated area between the rear wheels.

It is significant to note that the patent submission Ferrari did also applies to hybrid applications.

For the hybrid scenario, the car's combustion engine will be in the area where the battery pack should be, that is between the rear wheels. It should make for an interesting rear-engined combination as that will affect weight distribution and steering.

More details about the proposed Ferrari electric vehicle can be seen on the patent submission, although details about the car are bound to change.

The proposed patent submission is definitely not the final detailed sketch of what the car will be like.

Many people have welcomed Ferrari's move of developing their first electric vehicle and adopting green stands despite a lot of their big-engined lineup.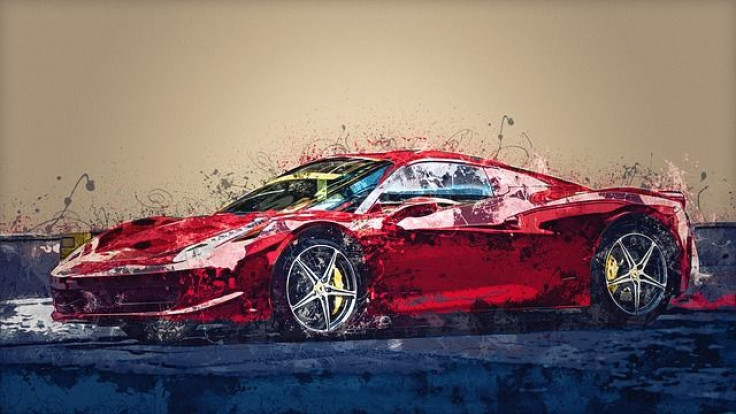 © Copyright IBTimes 2023. All rights reserved.