Fetty Wap Slams Masika Kalysha, Accuses Her Of Purposefully Getting Pregnant By Him [VIDEO]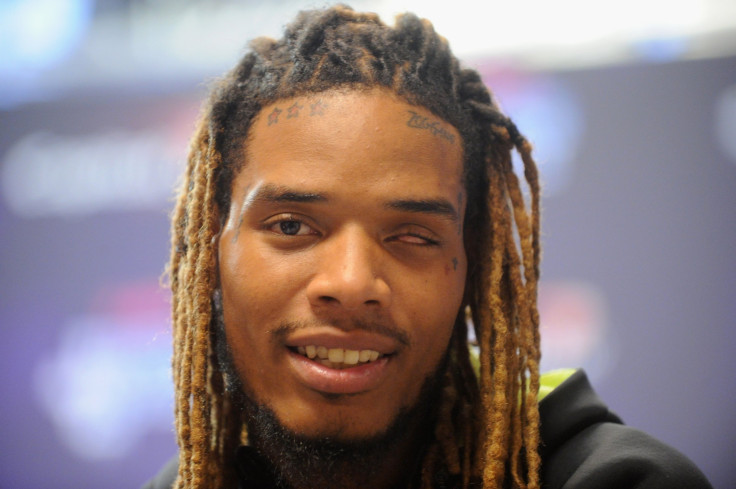 Fetty Wap is still bashing his baby mama Masika Kalysha. The two have been in a bitter public feud ever since the former VH1 star announced last month that she was six months pregnant.
In a new interview with the Shade Room, Fetty Wap opened up about his situation with Masika and hinted that the former "Love & Hip Hop: Hollywood" star got pregnant on purpose. The "679" rapper also told the outlet that he's not sure the baby is actually his.
"I don't really know how to explain that s---," the rapper said. "She knew what she was doing. I wasn't no random dude in the club. She knew I was gonna be there."
He continued, "It's a lot of s--- going on with that right now. So many people be sending me s--- with her… All these football players and basketball players. Congratulations to her and whoever is the [father]."
Fetty Wap also denied claims that he and Masika were in a relationship when she got pregnant. According to the 24-year-old, he met Masika at a party and "one thing led to another."
It didn't take long before Masika caught wind of Fetty Wap's comments. In a series of tweets following his interview, the singer bashed her alleged baby daddy and threatened to leak text messages between them.
"That b--- was better [off] keeping his mouth shut. No real man speaks negative about the woman he got pregnant on purpose against her will," she wrote. "Men lie, women lie but these text messages don't lie. I've been so quiet and so humble concentrating on being a good mother but karma is a b----. And I'm a way bigger b--- than karma."
Her Twitter rant didn't end there:
A rep for the "My Way" rapper also slammed Masika last month, telling E! Online that Fetty Wap wants a paternity test once the baby is born.
"Masika is pregnant, allegedly by Fetty Wap," the rep said. "I didn't see Fetty or a paternity test confirm this allegation. Masika is known for being an industry jump-off, and her lil announcement was very calculated."
© Copyright IBTimes 2023. All rights reserved.