Fiat Chrysler Sued By Dealers Claiming It Pays Some Dealers To Fake Sales Numbers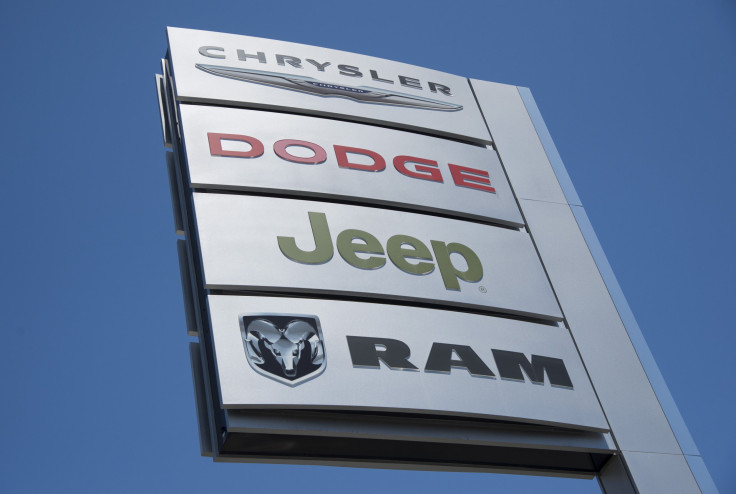 UPDATE: 9:20 p.m. EST -- Fiat Chrysler Automobiles (FCA) said Thursday that accusations its sales numbers are rigged are unfounded. "This lawsuit is nothing more than the product of two disgruntled dealers who have failed to perform their obligations," the company said in a statement. FCA has been accused of paying some dealerships to report unsold cars as sold.
Original story:
The maker of Jeep vehicles and Ram pickup trucks has been accused of offering some U.S. dealerships cash to falsely report sales so the manufacturer could inflate its monthly gains. Two dealerships claim Fiat Chrysler Automobiles (FCA) conspired with a group of other dealers to falsely claim sales at the end of every month, and then undo the sales the following day before the factory warranties could be processed and activated on the still-unsold cars.
In other words: racketeering.
"FCA directly benefits from this practice as it results in the inflation of the number of year over year sales which, in turn, create the appearance that FCA's performance is better than, in reality, it actually is," claims the federal suit filed Tuesday in Chicago on behalf of Napleton Automotive Group. "These results are reported to the public at large and investment community."
FCA US LLC | FindTheCompany
FCA NV, the London parent of the U.S. subsidiary formerly known as Chrysler Group, denied the allegations on Thursday.
"While the lawsuit has not yet been served on FCA US, the company believes that the claim is without merit and was filed by internal counsel to the dealer group," FCA NV said in statement. "The company is confident in the integrity of its business processes and dealer arrangements and intends to defend this action vigorously."
FCA touted 69 consecutive months of year-over-year sales growth through December, the longest growth streak of any automaker. Investors closely watch automaker sales growth for any indications of losing market share to rivals. Automakers are so sensitive to these numbers that they often extend incentives to dealers to meet certain sales targets by the last selling day of the month, especially in December when the full-year numbers come in.
In one example, the lawsuit claims Edward Napleton of Napleton Arlington Heights Chrysler Jeep Dodge Ram said an FCA official offered him $20,000 to falsely report the sale of 40 new vehicles at the end of an unspecified month. The suit also claims a competing dealer reported 85 false sales in return for "tens of thousands of dollars." Napleton Automotive operates 50 dealerships in four states and is one of the top dealer groups in the country.
Fiat Chrysler Automobiles NV (NYSE:FCAU) shares lost 4.2 percent to $7.53. The share prices has lost 46 percent since the start of the year amid a larger global sell-off in stocks.
© Copyright IBTimes 2023. All rights reserved.