FIFA World Cup 2018 News: Twitter, Facebook, Snapchat Bidding For Streaming Rights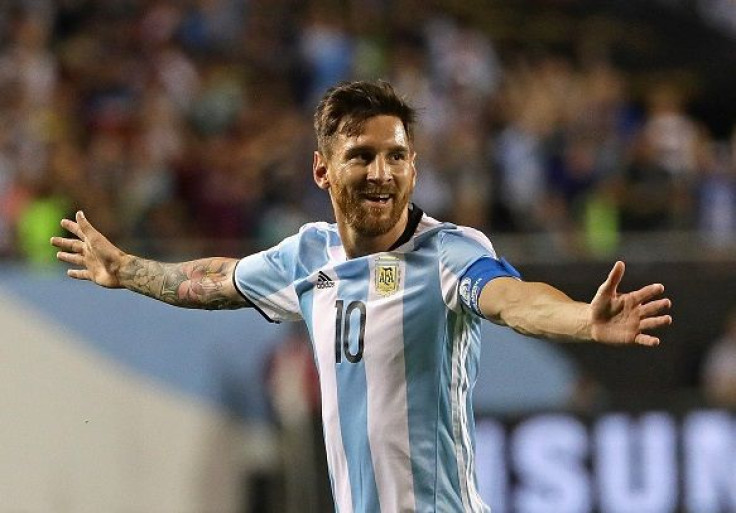 The fight for the 2018 FIFA World Cup is on -- for social media platforms. Facebook, Twitter and Snapchat are in talks to stream video from next year's football tournament, sources told Bloomberg.
The social media sites reportedly offered 21st Century Fox tens of millions of dollars for rights to stream highlights in the U.S. from the World Cup next year, which Russia will host.
Read: NFL-Amazon Streaming Partnership Detailed, Games Only On Prime
Fox will air the FIFA World Cup games next year on broadcast and cable TV. Fox agreed to pay more than $400 million for rights to the 2018 and 2022 World Cups, as well as 2015 and 2019 Women's World Cups and other international tournaments, the New York Times reported in 2011. Telemundo, which is owned by Comcast/NBC, will also air those events and reportedly paid $600 million for rights.
The 2018 World Cup will be held between June 14 to July 15. However, the times will make it hard for those in the U.S. to watch. For example, a 12 p.m. game in Moscow would air live in the U.S. at 5 a.m. EDT. The schedules could draw people to social media for highlights of the games.
Social media platforms have been trying to break into live sports streaming. One of those efforts was made by Twitter. The platform announced in May it partnered with the National Football League on a multi-year deal to host pre-game coverage and a live show. On the other hand, Snapchat makes stories based on videos of fans that are at games.
Last month, Facebook made a deal with Fox to show live matches in the U.S. of Europe's Champions League soccer tournament. Prior to that deal, Facebook made an agreement with Univision to stream live games from Mexico's top soccer league, Liga MX.
Facebook and Twitter did more than well in the last World Cup, which was held in Brazil in 2014. Twitter saw 32.1 million tweets in the event's final between Germany and Argentina. That match generated 618,725 tweets per minute, a record for an event, Twitter said.
Facebook saw 350 million people talk about the World Cup on the platform during the tournament, which generated 3 billion interactions related to the event. During the World Cup's final match, 88 million people generated 280 million interactions, making the match the single most-talked-about sporting event in Facebook history. The country that generated the most conversation during the final match was the United States, with 10.5 million people talking about the game. However, Brazil had the highest number of all World Cup interactions.
Read: To Fight Amazon, Facebook, Netflix, BBC Is Investing $44 Million To Win Back British Children From US Media
When it comes to TV audiences, U.S. records were broken by the 2014 soccer event. The match between the United States and Portugal drew 18.2 million viewers across the country, making it the watched soccer game ever on U.S. television at the time. Across the nation, 27.6 million people tuned in to watch the 2014 World Cup final on ABC, Univision, ESPN Deportes and UDN.
© Copyright IBTimes 2023. All rights reserved.
FOLLOW MORE IBT NEWS ON THE BELOW CHANNELS