Fifth Harmony Alum Lauren Jauregui Defends Little Mix's Controversial 'Strip' Music Video
As two of the biggest girl groups in recent years, Fifth Harmony and Little Mix are often compared, but that doesn't mean there are any issues between the ladies. In fact, one 5H alum is defending the quartet.
Lauren Jauregui took to Twitter to clap back at Julia Hartley-Brewer, an English radio personality who criticized Little Mix's decision to go nude in the "Strip" video. "Yet again, young women pretend that going naked empowers them," Hartley-Brewer tweeted last week. "It doesn't. It's just another cheap way to sell themselves. But I suppose it makes a nice change from this group dressing like hookers."
Jauregui didn't appreciate the comment and told the presenter that she wasn't helping the feminist movement. "If your intention is the empowerment of women, how about you don't add yourself to the list of misogynists who deem what is appropriate enough to be 'respectable,'" the "Expectations" singer tweeted Sunday. "All forms deserve respect. They are no less empowered because of their clothing choices. Don't be salty they look [fire emoji]."
The "Strip" video shows Little Mix naked with their insecurities written on their bodies for the world to see: "cheap," "too sexy," "insignificant" and "loud" are among the labels placed on them. Other shots, however, show the girls dancing around embracing their flaws, and they invited women of other body types to do the same. Activist Nimco Ali, journalist Bryony Gordon, YouTuber Hannah Witton and more are featured in the body positive video.
Before Jauregui made her comment on Sunday, Hartley-Brewer once again criticized the singers, this time attacking the #StripWithLittleMix hashtag. She claimed the campaign was "encouraging the group's young girl fans to strip off on social media to 'empower' themselves. Girls: THIS IS NOT A GOOD IDEA."
A quick look into the Twitter hashtag doesn't reveal naked bodies. Instead, it seems to be mostly young women showing off selfies with no makeup, revealing their scars and chronic illnesses and discussing how they've worked or are still working to overcome shame surrounding their bodies.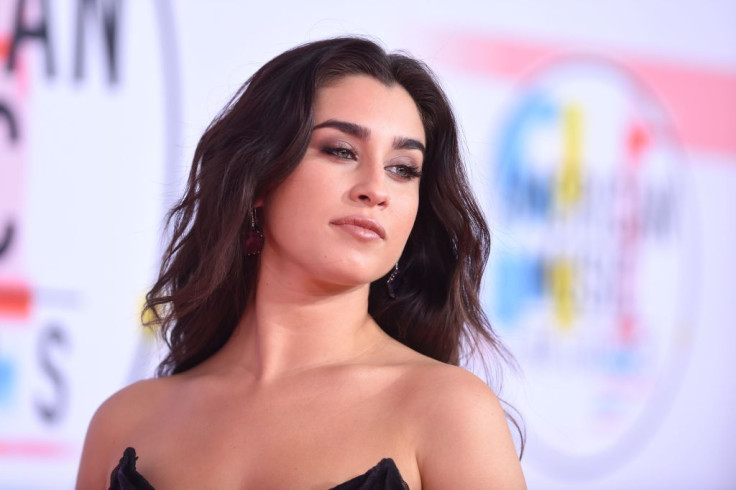 © Copyright IBTimes 2023. All rights reserved.
FOLLOW MORE IBT NEWS ON THE BELOW CHANNELS