'Fifty Shades Darker' Rumors: Jamie Dornan, Dakota Johnson Reportedly Seeking $40 Million Each For Sequel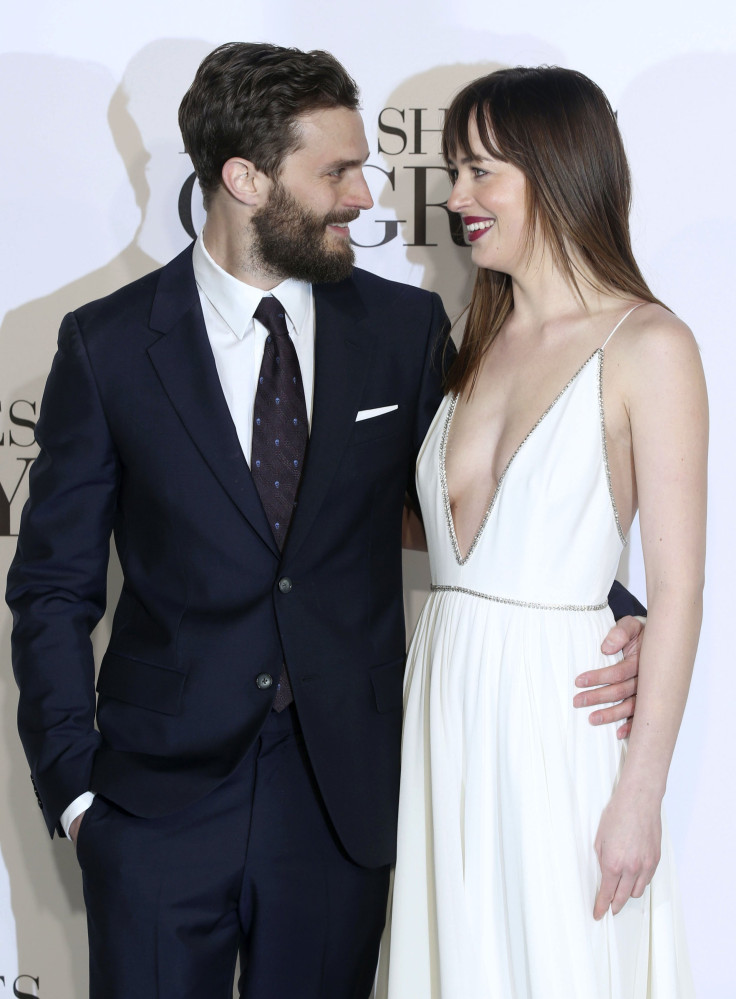 With the success of "Fifty Shades of Grey" behind them, Jamie Dornan and Dakota Johnson are ready to focus on the film's sequel, "Fifty Shades Darker." Both have confirmed their return to the second installment in the E. L. James trilogy, but multiple reports suggest their work won't come cheap.
Dornan and Johnson have reportedly begun discussing their contracts for the film and are looking for a pay raise. Sources say the actors were each paid $250,000, plus bonuses, to appear in the original "Fifty Shades" film. New insiders suggest that they're now hoping to negotiate a seven-figure payout. OK! magazine claims the film's stars are beginning negotiations at $20 million, though ideally they would each recieve double that amount.
Despite complaints that there was a lack of chemistry between the film's leads, "Fifty Shades of Grey" garnered more than $400 million, smashing previous box office records. While the actors received tiered bonuses based off the film's success, they were not compensated with any money from the backend, according to The Hollywood Reporter.
Sources say it is not unusual for actors in franchise films, specifically high-grossing ones, to request substantial jumps in their pay from one movie to the next. It is, however, abnormal – though not unheard of – for new actors to recieve such high pay. Jennifer Lawrence, who was new to the acting game at the time, was able to negotiate a jump from $500,000 for the first "Hunger Games" film to $10 million for the second.
"It was a very basic franchise starter deal," an insider revealed to The Hollywood Reporter. "Look at 'Twilight' and 'Hunger Games,' and that's where it is heading."
While they prepare to begin production on "Fifty Shades Darker," Dornan and Johnson are keeping busy with other roles. Dornan is slated to appear in "The 9th Life of Louis Drax," as well as "Anthropoid," according to The Independent. He'll also return to "The Fall," a British crime drama. Johnson recently landed roles in "Chloe and Theo," as well as "Black Mass." Very few details are known about "Fifty Shades Darker" at this time.
© Copyright IBTimes 2023. All rights reserved.