FiiO BTR7 Bluetooth and DAC Headphone Amp Hands-on Review: Power in a Small Package
NOTE: This article is a contribution and do not necessarily represent the views of IBTimes.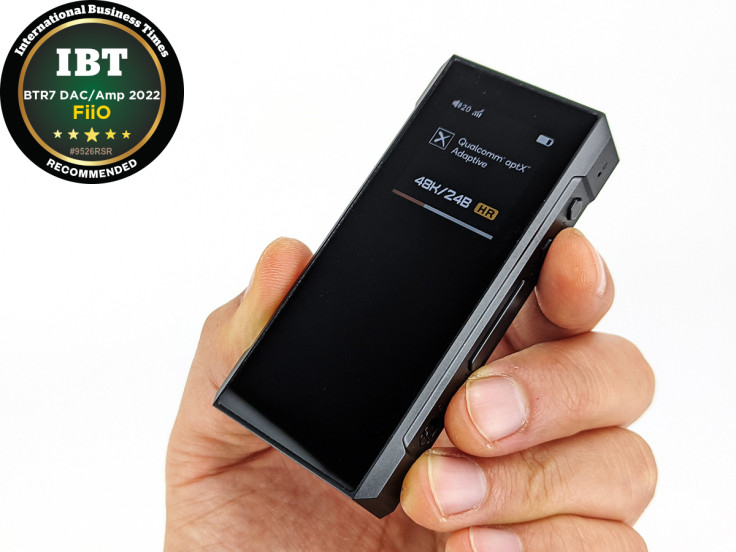 FiiO was forthcoming when the company announced that they no longer have plans to invest in research and development of lower-end Digital Audio Players (DAPs), because in terms of sound quality, their performance and output power are indistinguishable from USB audio adapters and Bluetooth DAC/Amps. Which explains why this year a plethora of new dongle style DAC/Amps and Bluetooth DAC/Amps have been released from the company, filling up the gap in audio enthusiasts' need for retro-fitting powerful sound engines for their smartphones and other portable devices.
At the top of its Bluetooth lineup, sits the FiiO BTR7. Can the new wireless DAC/Amp fill in the hole of more affordable music players? Let's dive in to find out.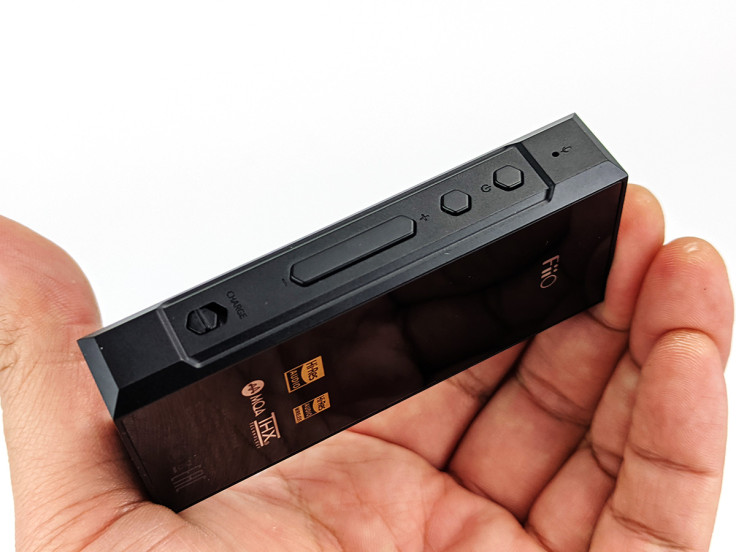 Signature Chamfered Design - Miniaturized
FiiO is fully capitalizing their new chamfered look, even on the miniature BTR7, and why not? The design looks both strong and refined, with the all metal frame carrying the aggressive 45 degree chamfer proudly. Even the hexagonal button designs have been carried over from the M17 and M11 Plus DAPs, making the BTR7 aesthetically the youngest sibling of the family.
Just like its older brothers, the BTR7 also has glass covered front and back, but it actually serves an additional practical purpose: wireless charging capability. For those who use mobile phones with reverse wireless charging enabled (Like the OPPO Find X5 Pro or selected Samsung Galaxy S phones) you're able to charge the BTR7 without tethering it.
Ultra Portability with Dual Amplifiers
The greatest upgrade that the BTR7 has over its predecessor - the BTR5 is the dual THX AAA 28 amplifier inside. This doubles its standard 3.5mm output from 80mW to 160mW, as well as the balanced output getting a 33% boost - upto 320mW.
The output power increase opens up more possibilities for headphone and earphone pairing for the BTR7, meaning more opportunity that your favorite earphones can be used 'wirelessly' with a miniature Bluetooth receiver that has LDAC connectivity. To anyone unfamiliar with LDAC, it is a high quality Bluetooth connection second only to the new (and still rarely used) aptX Lossless codec. The Sony developed codec can transfer a maximum bitrate of 990 kbps, roughly three times the data of the standard SBC Bluetooth connection.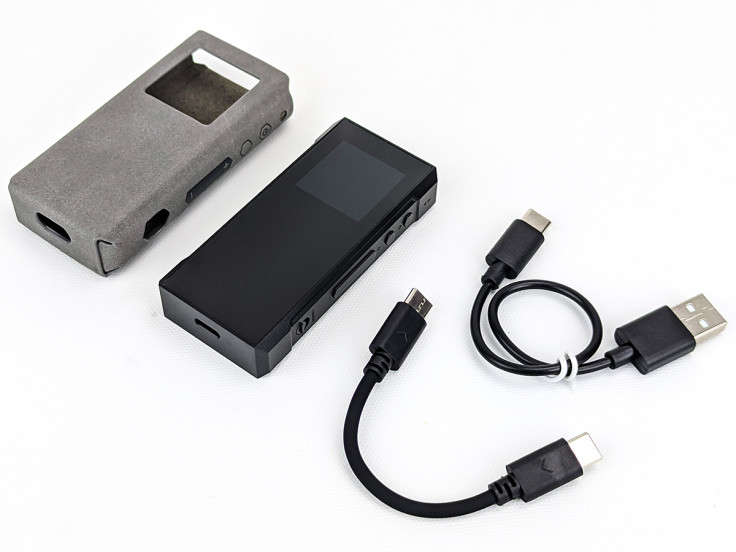 If you want to drive an even more power demanding headphone, you can connect the BTR7 with the phone via USB-C and use a music app like the USB Audio Player Pro (UAPP) that can bypass Android's own audio system. With such a setup, I find even a power hungry headphone like the Sennheiser HD660S sufficiently driven from the 4.4mm balanced output, something that the LDAC connection could do but with a more lackluster sound.
Conclusively, the BTR7 is able to cover both earphone and headphone use, but I would reserve the headphones to be used with the Bluetooth DAC/Amp in its wired configuration for a satisfying outcome.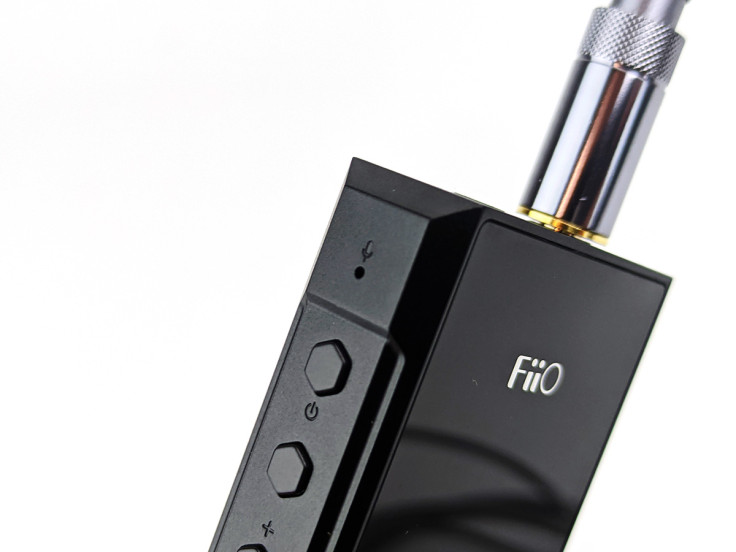 Multiple Source Connection
Speaking of the two modes of connection with the BTR7, I found that while having the miniature DAC/Amp connected to the PC via USB-C, it can simultaneously connect to my smartphone via Bluetooth. This inadvertently created an audiophile multipoint set up for me to listen to high quality audio on the computer while not missing any calls or messages notification on the phone.
When there is an incoming call, I'm able to pick up directly with the BTR7 onboard controls, and speak into its built-in microphone, and listen in without switching headphones. It's a small feature that makes a significant difference in day-to-day use, especially in the office.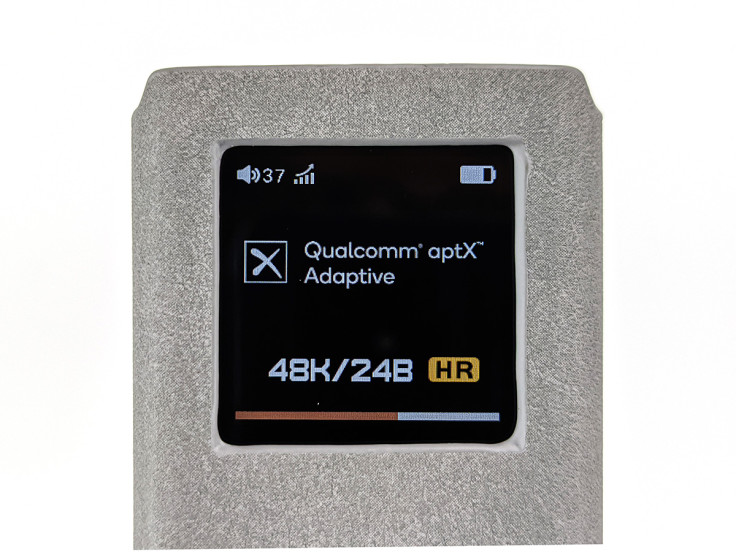 Color LCD Screen and Onboard Controls
One major difference between the BTR7 and the BTR5 is the 1.3-inch IPS display, which serves more aesthetics rather than practical purpose. Most of the time it displays the connected codec and sample rate, but it does come in much more handy when scrolling through menu items.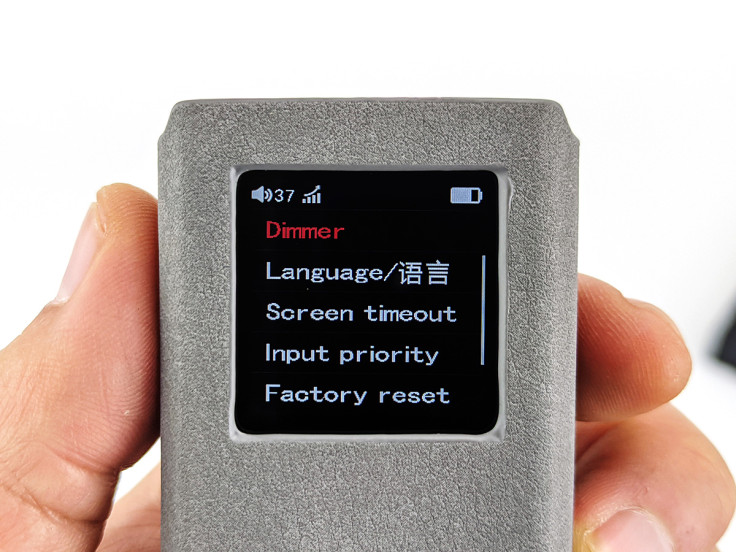 Onboard controls placement is identical to the BTR5 when placed side by side, and is just as intuitive and easy to learn. The top button turns the device on, and a two-second hold brings up the main menu. The second button is your typical Bluetooth device multifunction button, that does play/pause/call pickup/hang up...etc, and then on the bottom you have the volume toggles.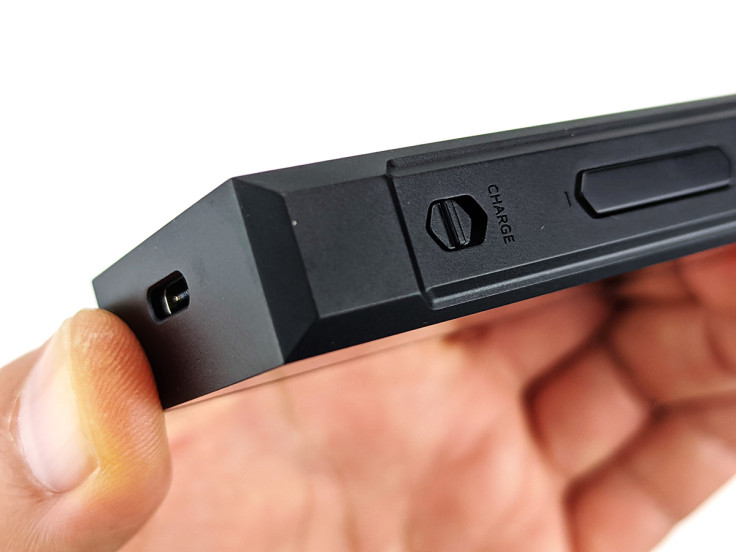 What's extra on the BTR7 is the addition of a charge on/off toggle. This essentially lets you decide whether to power the device using the music source like smartphone/tablet/PC, or use its onboard battery. This is especially useful for mobile phones when you would rather not accelerate the battery drain, the built-in 880mAh will allow for independent power for upto 9 hours.
Hi-Res Bluetooth Connection for the Car
A wireless DAC/Amp like the BTR7 would be perfect to create a Hi-Res Bluetooth connection for the car stereo system, and FiiO knows it. That's why it included a car-mode, which powers the DAC/Amp on and off together with the car, just like a dash cam would.
While most car stereos that have a built-in Bluetooth connection doesn't specify the codec that it's using, with the BTR7, LDAC connection can be guaranteed, as well as having a capable amplifier to give the music from your phone a decent leg up.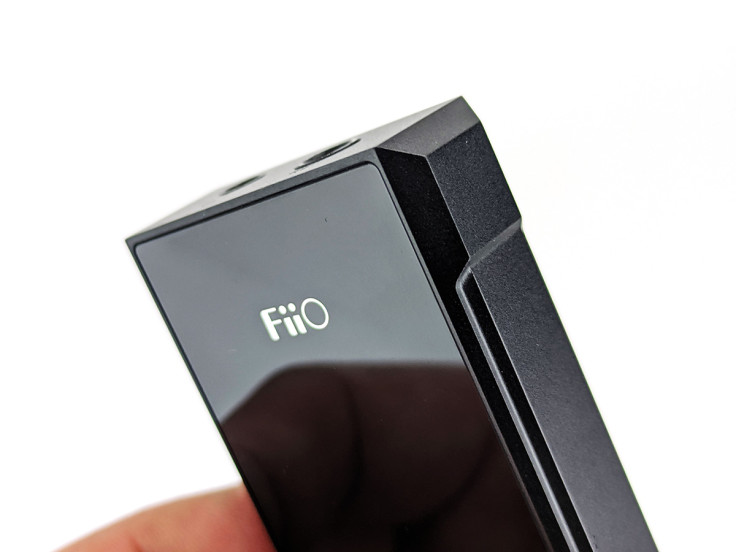 Final Verdict
Since most of us have capable smartphones that have either our main music library or streaming app, the BTR7 pairs up with your existing music setup and gives it a significant quality boost, matching or even exceeding the sound quality of any entry or mid-range DAP. It's quite a smart move, which also helps reduce the number of music databases for the consumer.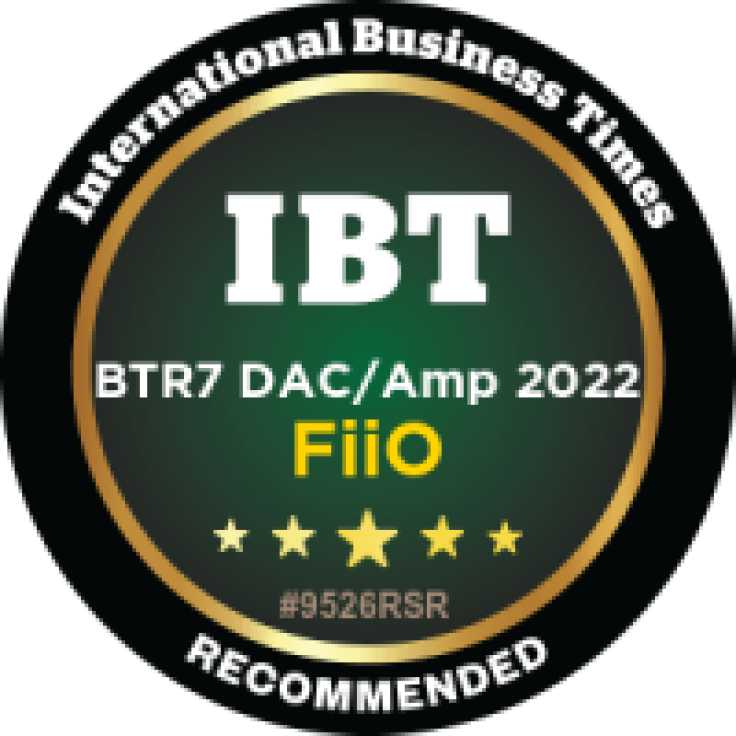 By combining a capable DAC, amplification, Bluetooth receiver and built-in battery power, the BTR7 opens up a whole lot of possibilities whether it's headphone and earphone pairings, or even a Hi-Res solution for wireless car stereo connection. For its abundant functionalities, all wrapped into a miniature, neat package, we're awarding the FiiO BTR7 a IBTimes Recommended badge.
David is a tech enthusiast/writer who is often on the move and is on a mission to explore ways to make his overhaul flights more enjoyable. This is a contribution to an ongoing IBTimes review series on gadgets for Business Travelers.
© Copyright IBTimes 2023. All rights reserved.