OPPO Find X5 Pro Hands-on Review: Ceramic Backed Flagship Android
This article uses affiliate links, which means if you purchase products through these links, we may earn a commission. Click here to see our
T&C
. For licensing please click
here
.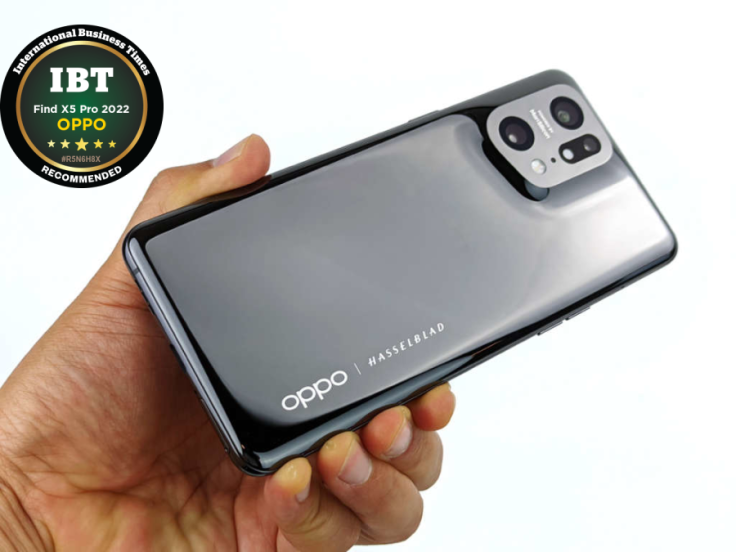 In the Smartphone world there is an infallible rule: innovate or die. And we've seen all kinds of innovations in the ever-so-crowded mobile market.
However, not all innovations are made equal - we've all seen our fair share of new features that might seem like a good idea, but never gained traction (Anyone still using Motion Sense on their Pixel 4?). And there are few features that phone manufacturers can throw at the market that actually make a significant impact on daily use - the usual suspects like CPU, memory or camera upgrades.
That's why OPPO's latest innovation in the phone body material where the typical fragile, easily scratched glass is swapped out for ceramic is a potential game changer that can transform the way we use phones.
Whereas for the OPPO Find X3 Pro, the Chinese phone company showcased a new way to build curves into glass that we've never seen before, for its latest flagship the Find X5 Pro, it has turned to ceramic - which is twice as hard as glass on the Vickers hardness scale. Can this phone be the one to do away with phone cases? Let's dive in to find out.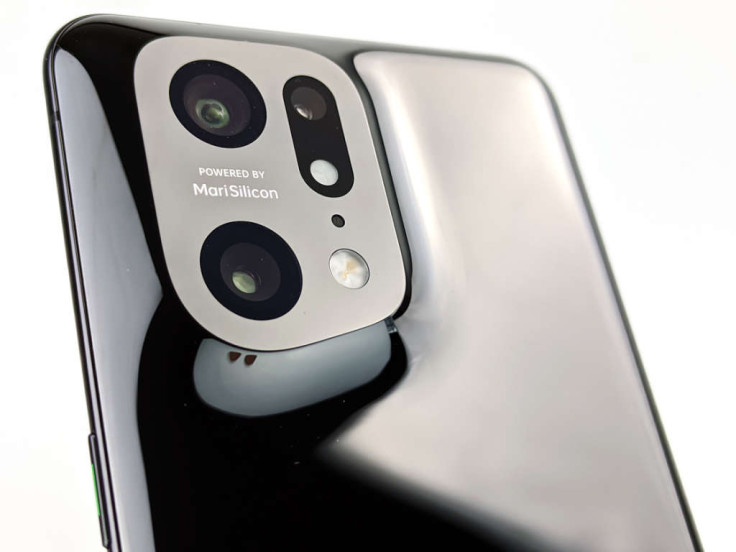 New Ceramic Back
Upon unboxing the OPPO Find X5 Pro, the black mirror finish on the back of the phone immediately stands out. As it should, since the Nanometer microcrystalline ceramic back reportedly takes 168 hours and 45 processes to construct. The result is a stunning ceramic tile-like surface that looks and feels amazing in the hand.
The hardness of the new material measures between 1200-13000 HV means at least doubling, and up to 20 times harder than Gorilla Glasses' 622-701 HV, giving it superior scratch resistance. This means those who prefer not to cover up their phones with cumbersome cases are in luck, as the ceramic back of the Find X5 Pro will be scratch free for much, much longer.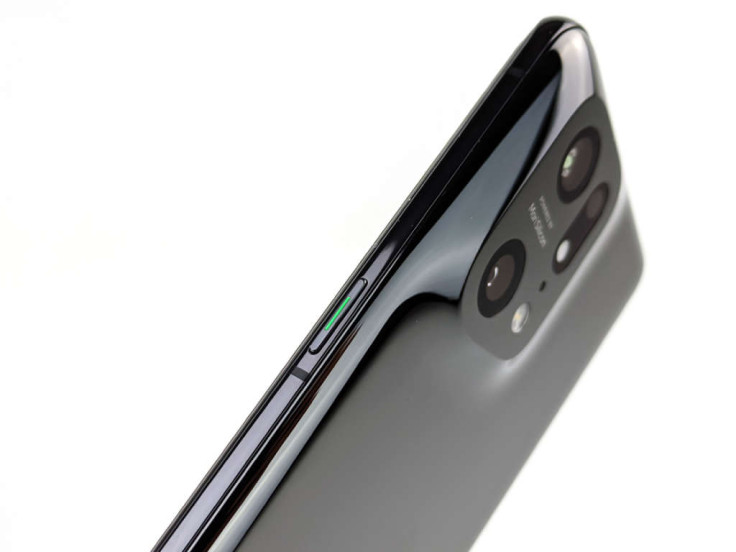 Since the material is so much harder, you'd think one would try to keep the design simple and easy to manufacture. But the design team behind OPPO's latest flagship phone obviously took it on as a challenge, and implemented an even more challenging camera bump than its predecessor - the Find X3 Pro. Adding a 75 degree slant to the seamless curves carved on a ceramic body is an incredible flex of OPPO's manufacturing prowess.
The added angle resulted in a design that is more streamlined aesthetics that's second to none in the current mobile market, and will surely turn heads.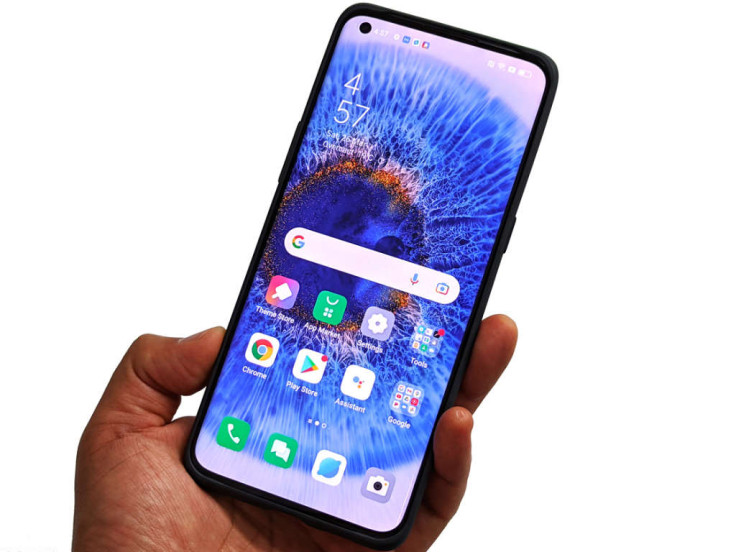 Large AMOLED with 120 Hz Refresh Rate
On the flip side of the phone, you'll find a Corning Gorilla Glass Victus covered 6.7" AMOLED screen that takes up 92.7% of the phone body. With the curved sides that match the ceramic back, the bezel on the sides of the phone is virtually non-existent for an immersive visual experience.
The dynamic 120 Hz refresh rate and the WQHD+ resolution (3216 x 1440 px) makes the Find X5 Pro an eye candy to look at. Whether it's browsing through websites, social media, or consuming videos, everything looks extremely sharp and fluid on the 525 ppi display.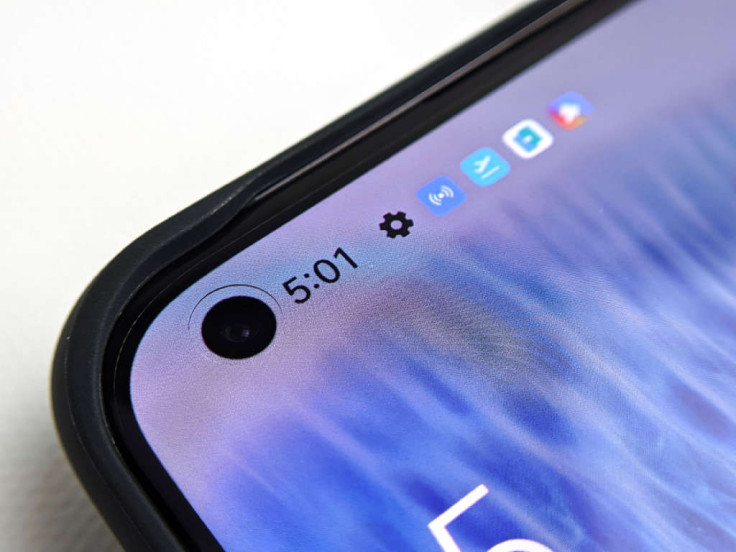 Furthermore, the screen boasts of a 1000 Hz touch sampling rate, which is coupled with the latest Snapdragon 8 Gen 1 processor, resulting in an user experience even more fluid than before, and a faster workflow for the user. The fast response time and large screen has especially a significant impact on typing on the Find X5 Pro. I find myself typing significantly faster, while making less typos than usual.
A few minutes with the Find X5 Pro, it becomes obvious that you're holding one of the market leading mobile displays in the business.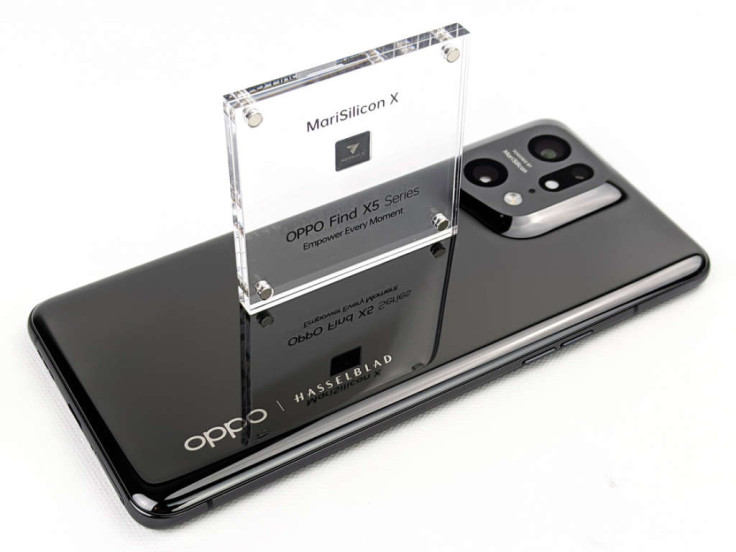 Dual Flagship Grade Cameras with Dedicated Processor
While I still remember a time when I was impressed by flagship phones that boasted of single 48 megapixel camera modules. The Find X5 Pro boasts of not single but dual 50 megapixel cameras - and both the main and ultra wide cameras use identical Sony IMX 766 sensors. The identical sensors ensure the same color accuracy and consistency between photos taken by the two cameras, and seamless switch between them.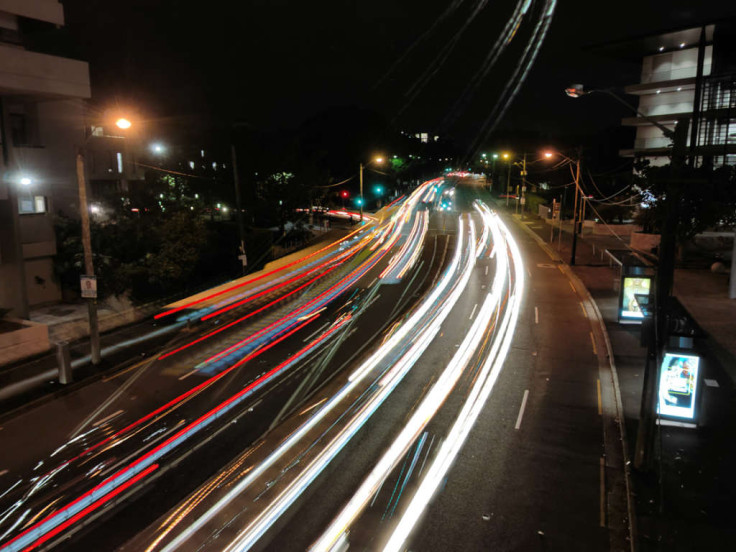 Compared to the Find X3 Pro, the camera set on the latest OPPO flagship is actually less in quantity - with the 60x magnification microscope this time missing (Which we had a lot of fun with). Instead, the Find X5 Pro bolstered the camera system with its new MariSilicon X NPU and a 5-axis Optical Image Stabilization (OIS) on the main camera.
The MariSilicon X NPU is a dedicated processor for imaging that has so much processing power that night video can be shot in 4K with the Find X5 Pro. Personally I did not find myself needing to shoot night videos often, but I feel the processing capability the most when shooting 4K at 60 FPS and not seeing even a hint of lag.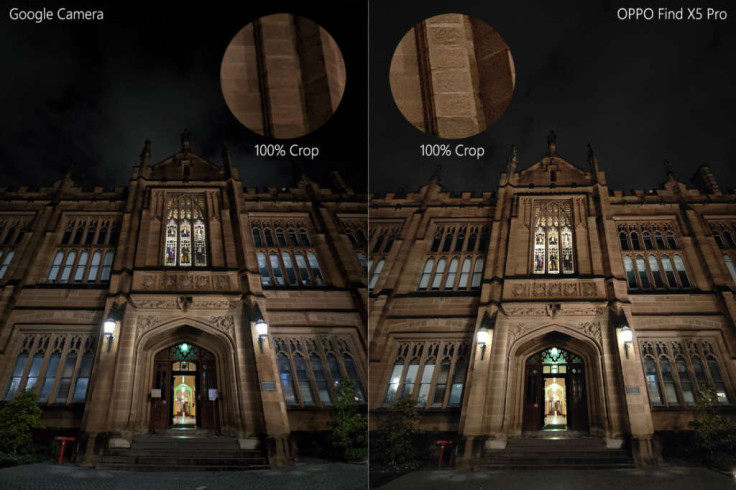 I was also surprised at the detail of night photography that was captured with no lag. Comparing side-by-side with Google Camera that uses Bracketing as well as HDR+ - my usual go-to for night shots, the Find X5 Pro shots had noticeably more details, while not requiring the pause the Google Camera needs to capture its photo.
The new 5-axis OIS is also helpful for zoomed in shots, especially obvious in action video shots. The Find X5 Pro feels like a phone on a gimbal, joined with the processing power of the dedicated NPU - you end up with one of the most powerful video cameras on a phone.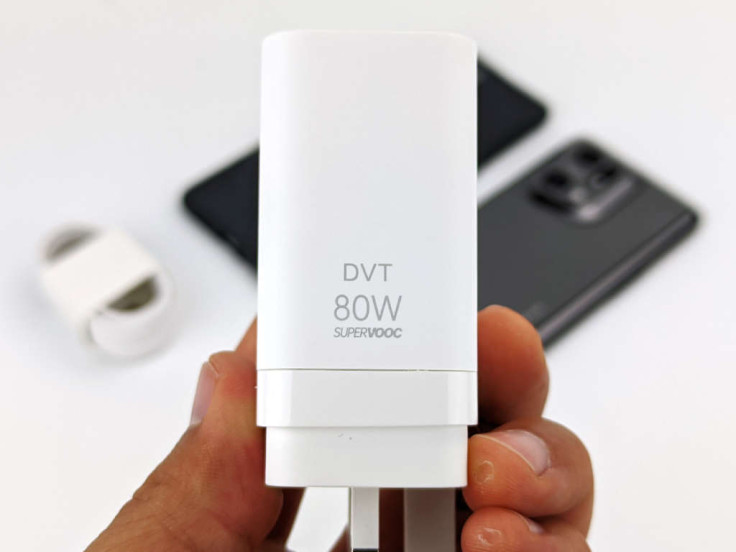 Flash Charging with SuperVOOC and AirVOOC
While most mobile brands are exploring recharging their phones at 30W, the Find X5 Pro comes with a SuperVOOC charger that can reach a whopping 80W. In real life use, this equates to a 0-50% recharge only taking around 10 minutes, as opposed to the iPhone 13 Pro Max for instance, which takes 30 minutes.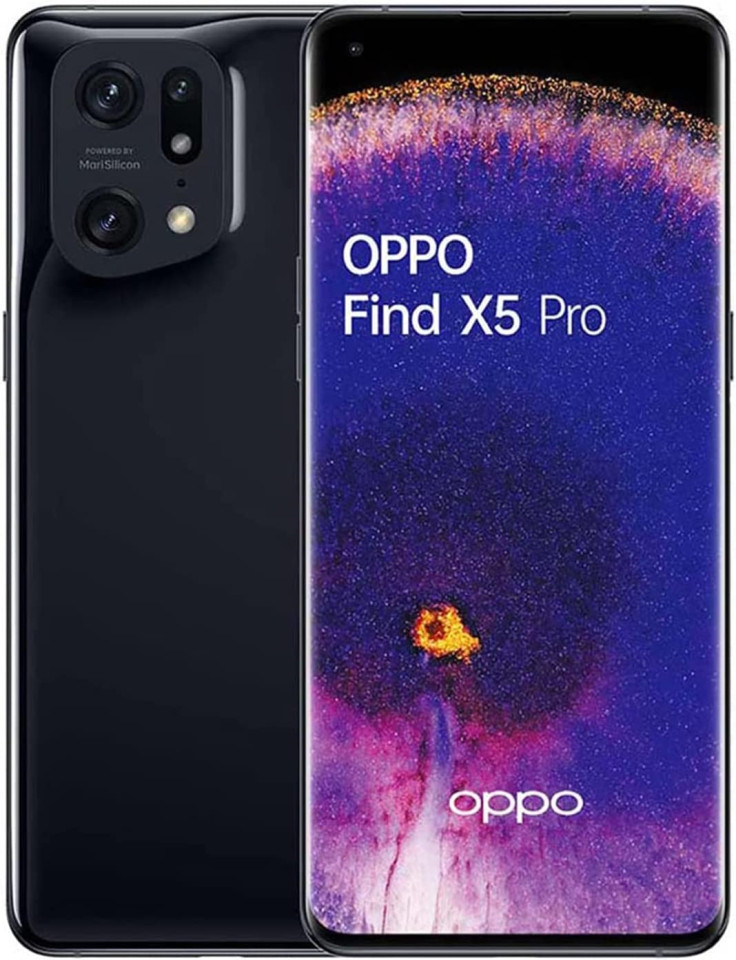 While many phone manufacturers decidedly choose between either flash wired charging or wireless charging, OPPO has gone for both. Not only does the Find X5 Pro have the 80W SuperVOOC, it also has a whopping 50W AirVOOC wireless charging. To put things in perspective, most fast charging phones only go up to 30W of wired charging, which puts the wireless charging for the Find X5 Pro at almost double the charging rate.
Do note that to take advantage of this incredible wireless charging rate, you would need to purchase a dedicated SuperVOOC Wireless Charger from OPPO. But what's sure is that whether wired or wireless, the Find X5 Pro is one of the fastest charging phones around, and less time charging, means more time working.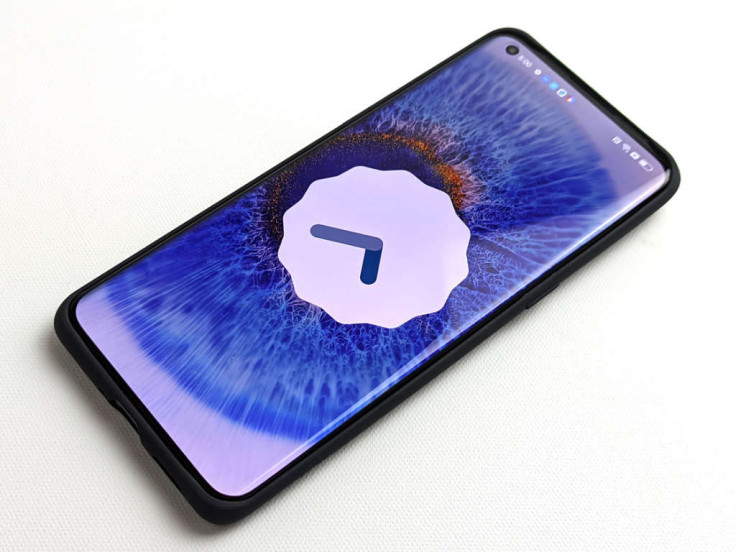 Final Verdict
The OPPO Find X5 Pro is such a feature packed phone, that we have narrowed it down to highlighting the ceramic back, 120 Hz AMOLED screen, superior photo and video processing, as well as being the fastest charging phone. There are other features that we've yet to mention, like the IP68 water and dust resistance, and also being one of the first phones to get Android 13.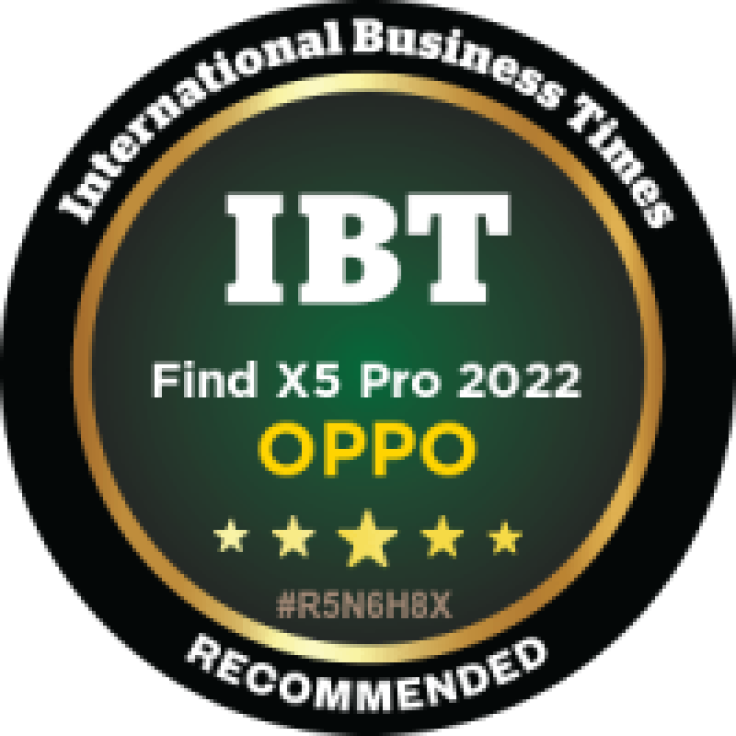 Even with the features covered in this article, we believe that the OPPO Find X5 Pro will already make an amazing companion for professionals who need both a fast and responsive phone as well as a photography powerhouse, all wrapped in a durable package. For that, we're awarding the OPPO Find X5 Pro with the IBTimes Recommended Badge.
David is a tech enthusiast/writer who is often on the move and is on a mission to explore ways to make his overhaul flights more enjoyable. This is a contribution to an ongoing IBTimes review series on gadgets for Business Travelers.
© Copyright IBTimes 2023. All rights reserved.
FOLLOW MORE IBT NEWS ON THE BELOW CHANNELS