Finance Officials Will Warn Of Global Economic Risk Next Week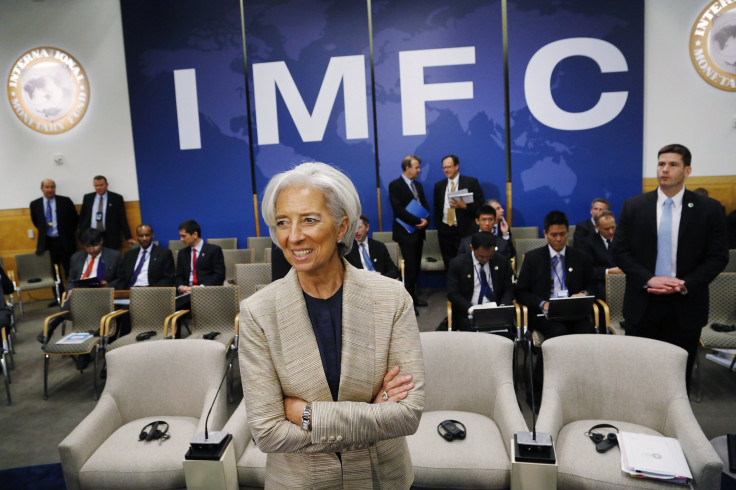 WASHINGTON (Reuters) -- Finance and development ministers from around the world next week will warn of considerable downside risks to the global economy, and call for an effort to protect the world's poor, according to a draft of a communique they plan to issue after a meeting Oct. 11. With Europe flirting with deflation, Japan approaching recession and a slowing economy in China, the world's No. 2 economy, there are worries the recovery from the deep 2007-2009 crisis is losing traction.
"The global economy remains on a cautious watch and is subject to considerable downside risks that could dent global growth and confidence," said the draft of a communique prepared for release by the joint International Monetary Fund-World Bank Development Committee. "The path to economic growth, job creation and shared prosperity will require a sustained multilateral effort to protect the poorest and most vulnerable."
Obtained by Reuters, a copy of the draft praised the World Bank for its response to the Ebola outbreak that has killed more than 3,400 people in West Africa and called for quick and coordinated support to mitigate its impact.
The statement said 20 percent of the impoverished countries receiving aid from the World Bank's fund for the poorest have not shown growth in per capita output since 2000 and are particularly in danger of being hit hard should the global recovery founder. It urged the bank and IMF to monitor low-income countries' vulnerability to shocks, including the dangers their public debts might pose.
It also called for similar short- and medium-term help from the World Bank and IMF for North Africa and the Middle East, especially countries in conflict. The World Bank also was encouraged to increase private investment opportunities in nations falling into conflict.
On other topics, the draft called for the two leading multilateral agencies, who are holding their annual meetings in Washington in the coming week, to expand their emphasis on gender equality and climate change, while helping countries with energy supplies and infrastructure investment.
The Development Committee acts as a steering group on development issues for both the World Bank and IMF.
(Reporting by Lesley Wroughton; Writing by Tim Ahmann; Editing by Bill Trott and Andre Grenon)
© Copyright Thomson Reuters 2023. All rights reserved.