Finding God On Snapchat: Jews, Christians And Muslims Connect With Millennial Believers One Snap At A Time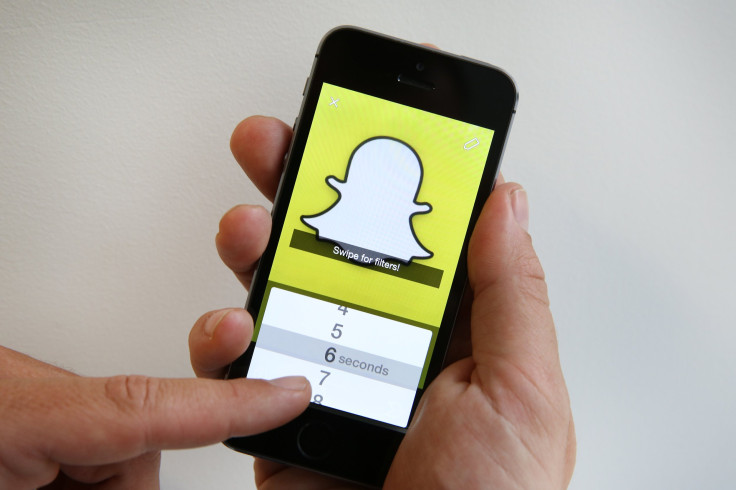 Oh come, all ye faithful, to — Snapchat? It sounds unlikely, but the messaging app once associated with sexting teenagers is increasingly becoming a place where religious communities connect. Faith leaders are using Snapchat in a variety of ways to reach millennial believers and help them become more invested in their faith.
It's not hard to see why: The app is the fastest-growing social network among millennial Americans — the same group that is also abandoning religious beliefs more than any previous generation, Pew Research indicates.
"When I talk to young people, they're primarily on Snapchat," said Chris Martin, founder of Millennial Evangelical, a blog geared to helping Christian leaders better understand the millennial generation. "So pastors should understand that people in their churches are using the app, and because they're not going to keep them from using it, they should consider ways to use it constructively."
Martin, a 25-year-old who is pursuing his master's of divinity degree, counsels youth pastors around the country who want advice on how safely to incorporate the tool into their ministries. Tom Nash, a youth pastor at Upland Community Church in Upland, Indiana, is one of them.
"When I initially heard about Snapchat, I was really opposed to it. Why would anyone send a picture that they wanted to make sure was gone after 10 seconds? I thought, 'Oh no, this is terrible,' " said Nash. "But Chris' advice really resonated with me. I want to be where the students are, and Snapchat and Instagram are where they're hanging out."
Nash downloaded the app and started sending photo snaps of a Bible verse, followed by a second snap of him expounding with a devotional thought on the verse. He calls them "10-second devos," and they've been a hit with his youth group members, he said.
Darrel Girardier, the director of digital strategy for Brentwood Baptist Church in Tennessee, said this kind of Snapchat usage is crucial for churches if they want to become a part of their young congregants' daily lives. "To steal a phrase from Yahoo CEO Marissa Mayer, everybody has a daily digital habit. And we want to become a part of that daily digital habit," he said.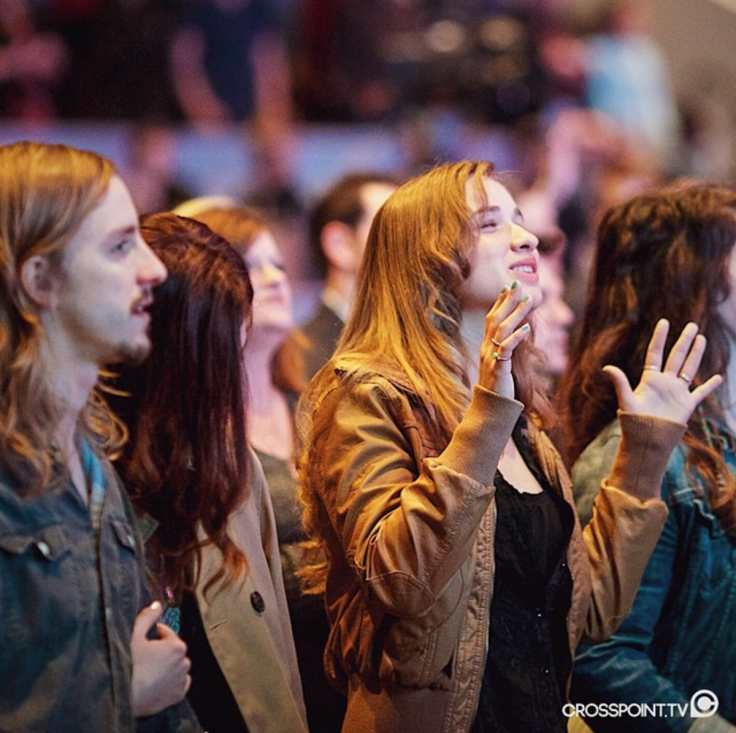 Cross Point Church in Nashville, Tennessee, whose membership of 7,500 skews around the average age of 28, has been successful in finding creative ways to use Snapchat in the last 18 months. Their snaps run the gamut: a snippet from the church pastor encouraging members with an inspirational thought, a reminder about upcoming events, or shots of the baptism services they hold every month. And they have been very popular with their young members.
"We create a lot of art and content for our services, so we might snap our video shoot teasing that we're going to have a cool video this weekend. Or share an inspirational nugget. We're not using the platform to replace what we do on Sundays. We're using it to connect people and encourage them to come on a Sunday," said Stephen Brewster, the creative arts pastor at Cross Point.
It's not just Christians who are finding followers on the app. Millions of Muslims from around the world logged in to check out the Mecca Snapshot Story broadcast from the hajj, or annual Muslim pilgrammage, this summer. And Suhaib Webb, an influential American imam from Washington recently started his own Snapchat channel, where anyone can "follow" his snaps. He posts snippets about his life and work, alongside inspirational thoughts about Islam. One of his recent "Snapchat Stories" featured various points of his trip to New Jersey, where he was delivering a speech called "Crossroads of Islam in America."
Webb, who has nearly 84,000 followers on Twitter, is quickly gaining popularity among Muslims on Snapchat, as well. A user on Reddit posted he enjoyed Webb's snaps: "He tells great, relatable stories and walks you through a dua [prayer] once in a while. Wonderful gems."
Rabbi Mordechai Lightstone, the social media editor for Chabad.org, a site of Hasidic Jewish teaching and inspiration, said there's a long history of Jews adopting the newest technologies to connect people to Judaism, from the printing press to satellite TV.
"We've always stressed using the platforms people are on to engage them and build community. Our goal is to engage people in doing acts of goodness and kindness, and get Jews involved in Judaism," said Lightstone, who adopted Snapchat for Chabad.org last March.
On the chabadorg Snapchat account, he shares videos highlighting the history of Jewish holidays, wishing people "Shabbat Shalom," and answering questions people have about Jewish life and philosophy. Deeper questions that can't be addressed in a short snap or two are directed to the "Ask the Rabbi" feature on the Chabad.org website.
"Snapchat has a human feel to it over other social networks. It's very personal when someone sends you a snap," Lightstone said.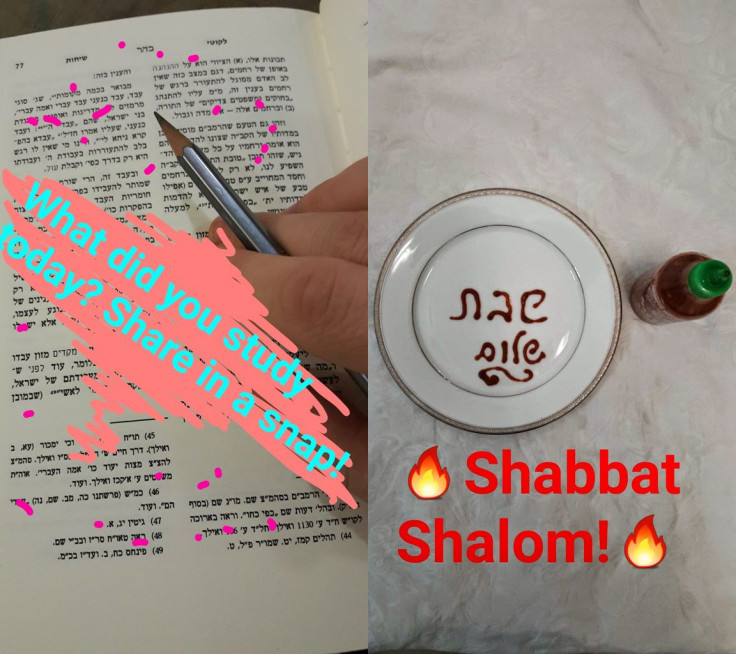 That humanity is important in all religious endeavors, said Bilal Rana, president of the Ahmadiyya Muslim Youth Association USA, one of the largest associations for young Muslim men in the United States. Many high school- and college-age members, who are spread out across the country, connect with each other on Snapchat throughout the year, sharing selfies, jokes or humorous videos comparing how "hipster" their beards are.
"Religion is not meant to be all dogma and ritual. It's meant to shine a light on how to joke, how to interact with a dorm mate, or fool a friend," said Rana, who explains Snapchat can be a way for his youth members to connect positively and build brotherhood.
"That brotherhood piece cannot be neglected for Muslim youth. Apps like Snapchat give us the ability to connect, especially because we are so spread out," Rana said. "And building this brotherhood helps you remain Muslim and stay true to your identity."
Rana added that, like most technology, Snapchat can be a positive or negative influence depending on how it's used. To that end, his organization holds sessions to counsel members on responsible and moral social media usage. Their most recent session was conducted by another growing tech tool: Periscope, the live video broadcasting app owned by Twitter.
Regardless of what faith they practice, the believers in Snapchat agree on one thing — that the app is just another tool to bring people closer to the flock.
"We're trying to get young adults, who are interested in their faith, to have a conversation," Girardier said. "But Snapchat is just the beginning of a conversation. It's not the conversation itself."
© Copyright IBTimes 2023. All rights reserved.