Snapchat's Livestream Of Mecca During Ramadan Is A Viral Hit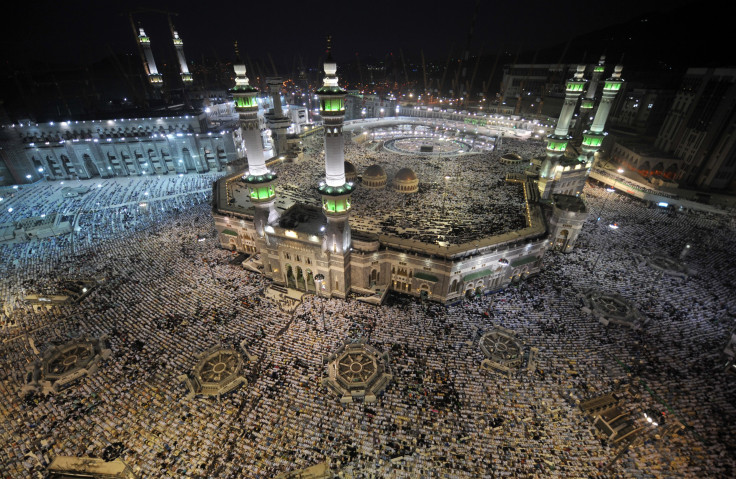 The world got a glimpse into Mecca this week thanks to Snapchat, and the response online has been overwhelming.
According to digital analytics site Topsy, there were more than 1 million tweets using the hashtag #Mecca_Live, which started as an online campaign last weekend in which Twitter users implored the video-messaging service to showcase the Muslim holy city in its Live Story feature.
Snapchat, which allows users to upload pictures and videos that disappear after viewing, launched Live Story last August as a way for members to share their own clips taken at a live event. The company then curates user-submitted content into a live video feed that disappears after a short period.
The #Mecca_Live hashtag quickly morphed into one of appreciation when Snapchat showcased the Saudi Arabian city on the 27th day of Ramadan, considered an especially holy day and night during the Islamic month of fasting. The Mecca Snaphchat Live Story ran on the messaging app on Monday, though it's unclear whether the theme ran into Tuesday.
Snapchat did not announce the campaign online, but it retweeted a user response Monday indicating that the feature was live on the app. Snapchat did not immediately return a request for comment.
The popularity of the Mecca Live Story went beyond just active daily users, which Snapchat claims number around 100 milllion worldwide. While Snapchat does not post its Live Story videos to the Web, users often download them from the app and share them online independently. One such video of the Snapchat Live Story from Mecca was posted online by German musician Issam Bayan. It has been viewed more than 1.2 million times since he shared it on Facebook on Tuesday.
The feed from Mecca shows users entering the Grand Mosque, circumnavigating the Kaaba (the holy cubic structure at the center of the Grand Mosque), praying in the holy city, breaking the fast at sunset and more. It offered a rare glimpse into city that is closed to non-Muslims.
Snapchat users took to Twitter as well, sharing screengrabs of the sights from Mecca.
Many Muslims around the world expressed excitement and gratitude at Snapchat's move:
© Copyright IBTimes 2023. All rights reserved.
FOLLOW MORE IBT NEWS ON THE BELOW CHANNELS