Fintech Messaging App Plynk Brings Person-To-Person Payments To Europe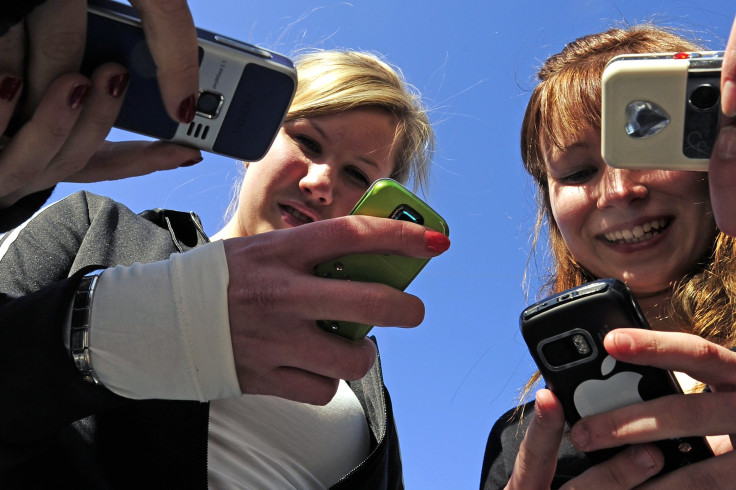 Person-to-person payment apps are having a moment. Just days after Apple Pay announced it will soon allow users to send their friends money through iMessage, a Dublin fintech startup called Plynk made a groundbreaking announcement of its own. Plynk reportedly raised more than $28.2 million to launch Europe's first messaging app with built-in financial services, including person-to-person money transfers.
Plynk works like a combination of WhatsApp and Venmo, arguably its closest American counterpart. Wired reported Plynk users can sign up through a Facebook login and use all those familiar messaging features, from gifs to emojis. Users can transfer money from their bank accounts to their Plynk accounts, each of which is also connected to virtual Mastercard. Facilitating the transfers this way, instead of directly from the users' bank accounts like PayPal or Venmo, makes the transfer much faster than competing apps.
Read: Apple Pay Cash Card, Person-to-Person Payments Announced At WWDC 2017
For example, Venmo transfers can sometimes take a full day for the money to hit a recipient's bank account. On the other hand, Plynk users can almost instantly use money sent inside the app anywhere that accepts digital Mastercard payments, like Amazon, pizza delivery or Uber. So far the company has around 6,000 payment accounts, mostly belonging to Irish university students. Now the freshly funded company plans to expand, offering a Pan-European service compatible with almost all of the continent's banks. Plynk co-founder and CEO Charles Dowd told International Business Times that Plynk will soon integrate Apple Pay and Android Pay.
"Venmo started when the world was all about Twitter, public newsfeeds. But actually, the real social interactions occur now within messenger," Dowd told IBT. "One-to-one conversations or small group conversations." Before becoming an entrepreneur, Dowd worked at Facebook for four years. Facebook itself has experimented with messaging payment features. In many ways, social media and fintech are starting to merge. Both London-based HSBC and Union Bank in the Philippines already let users verify their identities with a quick selfie.
It's clear social media will play a pivotal role in the future of financial services. Facebook currently has multiple pending patents for its own social payment systems. The platform also has become a conduit for other fintech services looking to break the mold. The Guardian reported in 2016 the digital bank Fidor offered loans with more lucrative interest rates based on the number of Facebook likes. Meanwhile, the bitcoin company Wyre recently launched a chatbot to authenticate business invoices through a public blockchain in both Facebook messenger and China's popular messaging app WeChat.
Read: Facebook Messenger Payment Feature: How To Send, Receive Money With FB Group Chats
And it's not only Facebook getting in on the action. India's ICICI Bank lets customers transfer money directly through Twitter. Dowd said social media fundamentally changed the way young people think about financial services. Instant results have become a "core expectation," along with a fun and expressive user experience. "It [money] should move like a text message or a video or a photo, just like any other social media type," he said. "The social interactions are the most important ones for driving the emotional relationship with financial services. I think that's what banks are missing today."
The culture surrounding social media has already changed how people think about money management. Could it also change the ways banks think about customers? Dowd said financial institutions need to focus on building stronger, emotional brands. "In my mind, what the future of banking needs is to improve its emotional relationship with its customers," he said. "In other words, build trust."
© Copyright IBTimes 2023. All rights reserved.
FOLLOW MORE IBT NEWS ON THE BELOW CHANNELS