Fire Breaks Out At Ohio Wildlife Park On Thanksgiving, At Least 10 Animals Killed
A barn fire on Thursday at the African Safari Wildlife Park in Port Clinton, Ohio, claimed the lives of at least 10 exotic animals.
African Safari Wildlife Park is a drive-through wildlife park spanning 100 acres. Police were called to the scene immediately after the fire broke out at 6:15 p.m. EST, a dispatcher from the Ottawa County Sheriff's Office said. Catawba, Danbury, and Port Clinton fire departments were able to bring the fire under control by about 7:30 p.m. EST, The Toledo Blade reported. Three bongos, three giraffes, three red river hogs, and a springbok accommodated in the barn were among those killed in the fire. No humans were injured in the fire.
Animals at the park were usually kept in a heated barn overnight during winter months under supervision.
Police rescued a zebra, which was trying to escape from the fire. Officials also found a giraffe in a pond nearby and the park employees are working to return it to its enclosure, WBNS reported.
The only person present there at the time was the gamekeeper and manager of the park, a Danbury Township police officer, Carolyn Demore, said. Park co-owner Holly Hunt told news outlets that when he saw his power flickering, he walked outside and noticed the fire. He added that the zoo management was "devastated by the loss of animals."
"We are grateful that our staff is safe and no one was injured, but the loss of the wildlife that we care for every day is tragic for our team members who love these animals. The animals lost in this tragedy were part of our African Safari family, and the Park will be closed on Friday as we mourn their loss and care for the other animals living on the 100-area Park," a post on the park's Facebook page read.
An investigation was underway by the Danbury Township Fire Department to determine how the fire broke out.
The park was closed to visitors on Thursday for Thanksgiving and was scheduled to reopen on Friday, before closing for the season Sunday. It will remain closed Friday.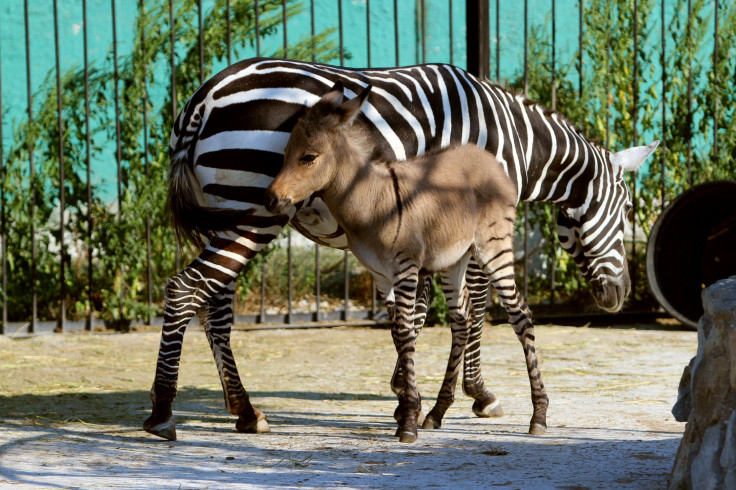 © Copyright IBTimes 2023. All rights reserved.