Latest 'Battlefield 6' Updates Officially Revealed; 'Epic-Scale Warfare' And More Teased
KEY POINTS
EA and Dice Earlier confirmed that the next "Battlefield" title is in the works
A new statement from DICE offers new updates about the game
"Battlefield 6" might launch on PC and next-gen consoles
The release date of the next "Battlefield" is still unknown but devs plan to have a full reveal very soon. While waiting for more specific details, game developer DICE offers a new update about the upcoming title, including some details, which seemingly back earlier claims that the game could be next-gen console and PC exclusive.
In a new blog post published on April 22, DICE General Manager Oskar Gabrielson revealed new updates about the next "Battlefield" title, promising more big things are coming and teasing that a new reveal could happen soon. The executive describes the game as a "jaw-dropping experience" currently at the end of its development phase. The team is playtesting the upcoming game and now focuses on balancing and polishing the game.
The blog did not mention any specifics but offered some teases. DICE said that the next "Battlefield" game is everything that fans love about "Battlefield" titles but taken to a whole new different level. Fans can expect "Epic scale, all-out military warfare, crazy, unexpected moments, game-changing destruction, massive battles, packed with more players and mayhem than ever before," according to DICE.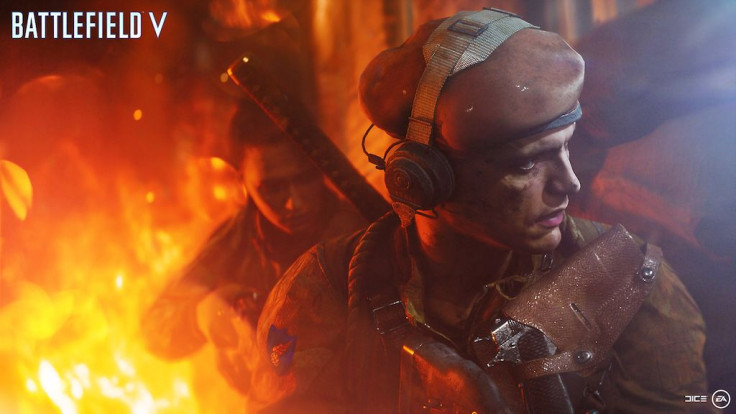 The gaming studio credited all of these to the "power of next-gen consoles and PCs." While the blog did not mention that the game would not release in previous-generation gaming systems, it attributed the game's major features to the capability of next-gen technology available in PC and gaming systems. This seemingly backs earlier claims that the next "Battlefield" title would be a next-gen game only.
Earlier rumors also claimed that "Battlefield 6" would have a high player count, which DICE seemingly confirmed in its latest blog post. Rumors have it that the game would accommodate up to 128 players at any given time. While DICE did not say how many players it could allow to play in every match, it mentioned the game being "packed with more players."
Industry insider Tom Henderson previously said that "Battlefield 6" would have destructive environments at a scale that fans have never witnessed before. This claim is seemingly backed by this "Massive battles, packed with more players and mayhem than ever before," line from the game developer.
© Copyright IBTimes 2023. All rights reserved.
FOLLOW MORE IBT NEWS ON THE BELOW CHANNELS