'Five Nights At Freddy's' Movie Delayed, New AAA Game In The Works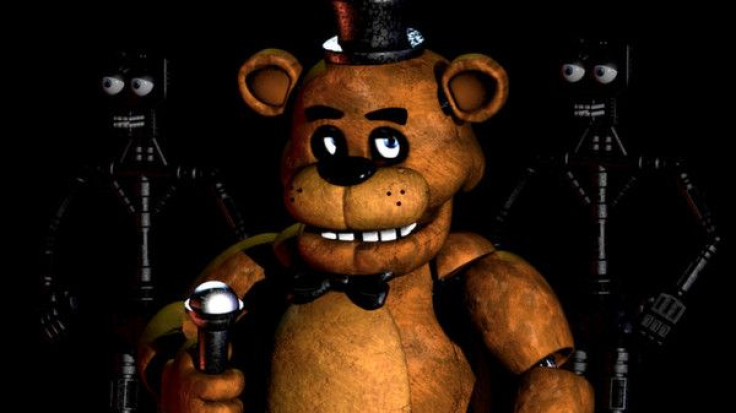 "Five Nights at Freddy's" developer Scott Cawthon has published a lengthy blog post, providing a detailed update on his upcoming projects. One of the things that Cawthone revealed includes the delay of the "Five Nights at Freddy's" movie adaptation.
"OK guys, I had a script written; Jason liked it, and Chris Columbus liked it too, but I tossed it. I had a different idea for it, one that I liked better. I take responsibility for this delay; it's my fault," Cawthon said. "It's been a real challenge for everyone, including myself, to come up with a good screenplay for this. But I'm determined to find the right story. I'm sticking to what I've always said, either the right movie gets made or no movie gets made."
Cawthon also expressed that he hates delaying a project that's already been delayed several times, but he believes his instincts on what will be "exciting and interesting." The developer added that the upcoming movie will take place in the same universe as the first three "Five Nights at Freddy's" games. The "Five Nights at Freddy's" film adaptation will be directed by Chris Columbus, the director of "Home Alone" and the first two "Harry Potter" films, as pointed out by Eurogamer.
As for updates on upcoming projects, Cawthon revealed that the virtual reality game is now 40 percent complete, while the augmented reality game is only 10 percent complete. The "Five Nights at Freddy's" VR game is being co-developed by a company called Steel Wool. A small portion of the game will have players up close with Freddy as they try to repair the animatronic.
Cawthon revealed that the console ports of "Five Nights at Freddy's" is now 20 percent complete. He also said that he is working alongside Clickteam to create the new HD ports of all of the original games. These ports will be released for the Nintendo Switch, Xbox One, PlayStation 4, Android and iOS.
"Five Nights at Freddy's: Into Madness" is the next game that Cawthon said is something he wants to work on by himself someday. The developer stated that it's going to be a free game, but he noted that there's no guarantee that it will happen. As for the new book series, the developer said that it's already 20 percent on the way. The new line of books, which will consist of five books, will be published by Scholastic and each of them will contain three different short stories.
Lastly, Cawthon revealed that he is working on a big-budget AAA game. "There is a BIG deal in the works to create an incredible big-budget game! I can't reveal any details yet as this project is still in its planning stages, but I'm working closely with the studio involved to ensure that it delivers what (I think) FNAF fans will want to see," Cawthon said.
© Copyright IBTimes 2023. All rights reserved.