'Five Nights At Freddy's: Survival Logbook' Leaked - Is This Cawthon's Next Book Release?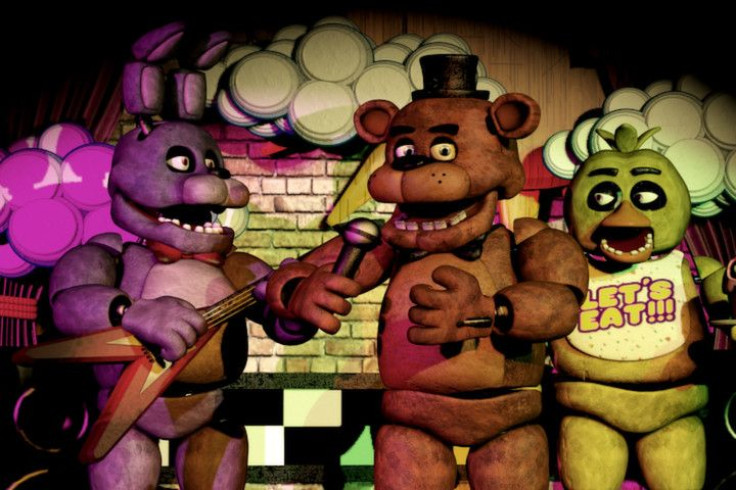 Five Nights At Freddy's creator Scott Cawthon has become quite the author over the past year, and a new book leak suggests another project is in the works for late 2017. The Five Nights At Freddy's: Survival Logbook Amazon page seemingly reveals the next big companion text for the games.
The product page itself is mostly empty, but there's a brief description that gives players and readers a potential sneak peek at what to expect. We've copied it in its entirety below.
Read: Five Nights At Freddy's Movie Nabs Get Out Producer Jason Blum
"Based on the best-selling horror video game series Five Nights at Freddy's, this essential logbook offers night guards new to Freddy Fazbear's Pizza a chance for self-reflection during their first week on the job. Quizzes, lists and prompts throughout reinforce training, provide room to log in-game events and allow for introspection on the best qualities of a Freddy's employee--namely, a genuine disregard for instinctive self-preservation.

It's all here in this logbook--just be sure to fill out your emergency contact information first!"
From that listing alone, we gather that this next Five Nights At Freddy's book may not be full of the hidden lore, secrets and cool narrative hints that most franchise fans are looking for. Instead, this book sounds like it may focus on small activities for children to complete while they play the games. It might have themed word searches, crossword puzzles and other short time sinks, but it doesn't appear to get much closer to solving the mystery behind William Afton.
Read: Five Nights At Freddy's Creator Is Seemingly Teasing His Next Game
This concept also seems reinforced by the fact that the Survival Logbook has no listed Kindle edition unlike all of Cawthon's prior and future releases. The implication here is that its pages are designed for physical writing and scribing rather than reading from a tablet screen. To us, this concept looks like a smart but possibly dull Five Nights At Freddy's cash in for the holiday season.
All that being said, we'd be remiss if we didn't point out that there's a lot on the way for Five Nights At Freddy's fans who desire a deeper experience. On June 27, The Twisted Ones continues the novelized narrative established by Five Nights At Freddy's: The Silver Eyes in late 2015. At the end of August, The Freddy Files seems designed to fully expose the series' existing lore while providing tips on how to complete the games. With that lineup in mind, the Survival Logbook seems like a perfect diversion to flesh out the catalog.
Of course as with all things related to leaks, the news posted here should be taken with a grain of salt. With no confirmation from Cawthon and a very bare-bones product page, it's possible this seemingly legitimate listing could be a fake. After designing one of the most virally popular franchises in recent history, Cawthon is no stranger to scammers.
Assuming it's real, Five Nights At Freddy's: The Survival Logbook is set to release in late December.
What do you think of the Survival Logbook? Will it appeal to diehard Five Nights At Freddy's fans? Tell us in the comments section!
© Copyright IBTimes 2022. All rights reserved.
FOLLOW MORE IBT NEWS ON THE BELOW CHANNELS