'Flappy Bird' Game Deleted: The Rise And Fall Of The Most Addictive Mobile Game In Years
How 'Flappy Bird' captured our hearts - and disappeared from our lives.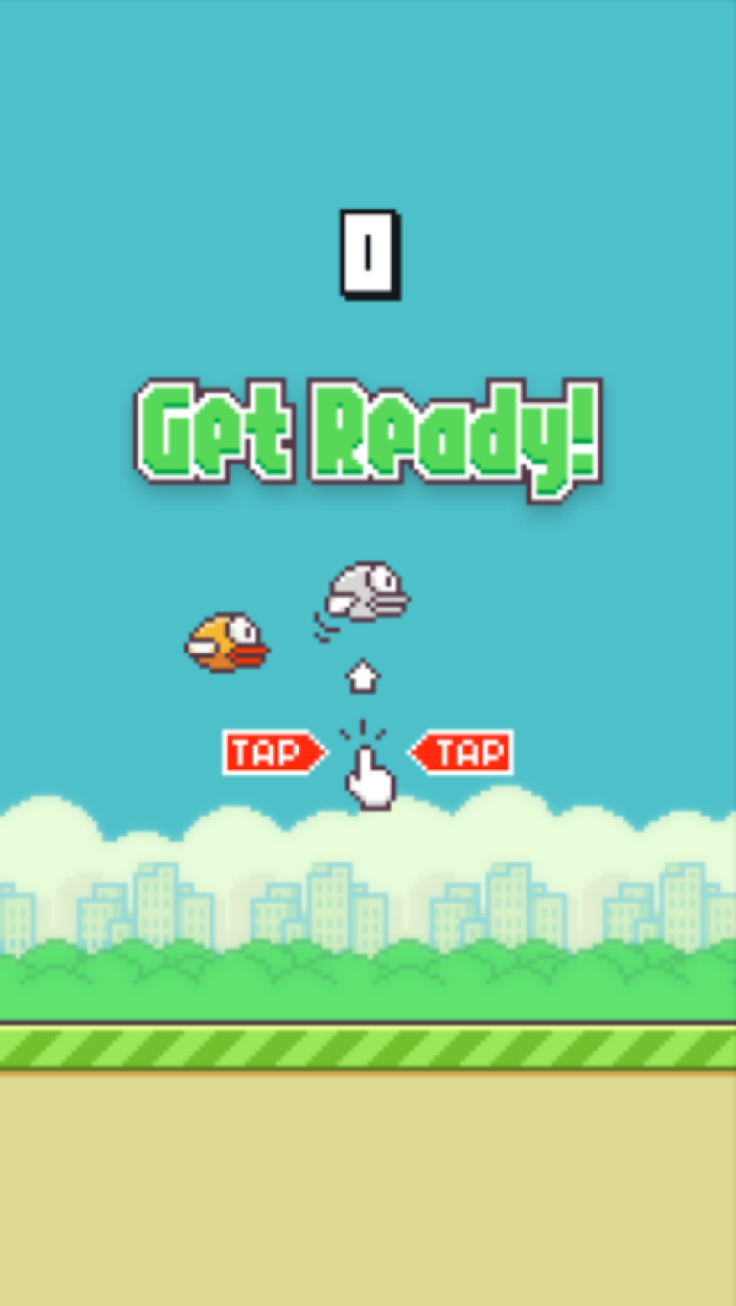 Oh, "Flappy Bird." You came into our lives, stole our hearts – and then disappeared without so much as a Dear John letter or heartfelt farewell. There's still an empty space on our smartphones where your app used to sit, waiting quietly, always welcoming. You made our morning subway commute so much more fun – 45 minutes on the C train would fly by with your companionship. Yes, it's safe to say we miss you, "Flappy Bird." And though there are a million copycat mobile games waiting in line to take your place, we know you can never be replaced. As we mourn your absence from our lives, we take a look back at how you became one of the most addictive mobile apps in the history of smartphones.
November 2012 – Vietnamese creator Dong Nguyen posted an image of a game he was working on via Twitter. An early version of the game's main character can be seen in the left corner.
April 2013 – Nguyen posted a screen shot for an upcoming iOS app called "Flap Flap." On April 29, Nguyen announced he had submitted the game for approval. Unfortunately, there was another app with the same title in the store, so he changed the game's title to "Flappy Bird."
May 2013 – "Flappy Bird" debuted in the App Store on May 24. The game received only 13 reviews between May 25 and Oct. 31.
September 2013 – Nguyen updated "Flappy Bird," fixing a few glitches.
November 2013 – Only one month later, the title entered the U.S. game charts at 1,368.
December 2013 – "Flappy Bird" entered the overall App Store charts, placing 1,308. On Dec. 13, Nguyen's creation had placed in the top 250 for free apps in the U.S. and top 80 for U.S. games. Frustrated players began to tweet about the game.
January 2014 – The app continued to climb in downloads. On Jan. 10, it became a top 10 app in the U.S., ranking as the eighth most downloaded free app in the U.S. On Jan. 22, an Android version became accessible in Google Play.
February 2014 – "Flappy Bird" ranked as the No. 1 free app in 53 countries. On Feb. 6, Apple tweeted about the title from its official Twitter account. It was also reported the game was earning $50,000 in ad revenue daily.
"The reason Flappy Bird is so popular is that it happens to be something different from mobile games today, and is a really good game to compete against each other," Nguyen said in an interview with The Verge on Feb. 5. "People in the same classroom can play and compete easily because [Flappy Bird] is simple to learn, but you need skill to get a high score."
Criticism of "Flappy Bird" began to gain traction. Though Nguyen admitted he was a fan of early Nintendo games, many players and bloggers suggested he was more than a fan, as "Flappy Bird" was similar in many ways to 1985's "Super Mario Bros." Kotaku even called the mobile game "plagiarism" and "ripped art." Another blogger questioned whether the massive success of "Flappy Bird" was due to the use of bots, or fake accounts run by computers, to falsely create downloads or reviews. "Looking at some of the top apps in the store by Nguyen, I hate to say it, but it looks really similar to bot activity," Carter Thomas, of online marketing company Bluecloud Solutions, said in a recent blog post. "Of course, I can't prove this, and there are strong cases for lots of different potential growth strategies, but I do want to bring this up to engage a discussion and get industry leaders to weigh in with some analysis so that we can find out how this happened."
Nguyen denied all such allegations, but questions continued to pour in. On Feb. 8, he posted on Twitter that he would be taking the app down in 22 hours.
When Nguyen pulled the game, he received many hostile responses, including death threats and suicide tweets. Even if a majority of these messages weren't serious, this gives you an idea of the massive amount of attention Nguyen endured during the game's sudden popularity.
Though some people accused Nintendo of requesting that Nguyen remove "Flappy Bird," Nintendo denied the claims, saying, "while we usually do not comment on the rumors and speculations, we have already denied the speculation."
Nguyen's other two games, "Super Ball Juggling" and "Shuriken Block," remain available in the app store. "'Flappy Bird' was designed to play in a few minutes when you are relaxed," Nguyen told Forbes Tuesday. "But it happened to become an addictive product. I think it has become a problem. To solve that problem, it's best to take down 'Flappy Bird.' It's gone forever."
While we're sad to see it go, "Flappy Bird" will always hold a very special, yet frustrating place in our hearts. Here's a special Valentine's Day toast to you, "Flappy Bird." At least you'll never make us miss our subway stop again.
© Copyright IBTimes 2023. All rights reserved.
FOLLOW MORE IBT NEWS ON THE BELOW CHANNELS