'The Flash' Season 6 Episode 16 Is Not Airing This Week Amid Coronavirus Pandemic
KEY POINTS
"The Flash" Season 6 Episode 16 is postponed
The new episode is not airing this week as the show remains in hiatus
Episode 16 showcases a battle between Rag Doll and Barry
"The Flash" fans will have to wait a little longer before they get to watch Season 6 episode 16. The show is on a hiatus as the coronavirus pandemic continues to spread in different parts of the world.
"This article contains spoilers from "The Flash" Season 6 episodes.
"The Flash" Season 6 episode 16 was earlier slated to air on March 24, 2020. However, the show went into hiatus after the production was halted due to the coronavirus pandemic.
Episode 16 of "The Flash" Season 6 will not telecast on Tuesday, March 31.
It is likely that episode 16 through 20 of "The Flash" Season 6 will air without any weekly hiatus. However, it depends on the ongoing pandemic and how badly it will affect the post-production of the new episodes.
Meanwhile, in the upcoming episode, Joe is in trouble as Black Hole calls in Rag Doll to assassinate him. To make matters worse, Barry's speed is badly affected and this can be problematic. Barry and Rag Doll will go up against each other in the new installment. Can Barry save Joe's life? We will find out next in "The Flash" Season 6 episode 16.
"Black Hole threatens Joe's life – After Black Hole hires Rag Doll (guest star Troy James) to kill Joe (Jesse L. Martin), Singh (guest star Patrick Sabongui) suggests he go into Witness Protection but Joe refuses to stop investigating Carver (guest star Eric Nenninger). While investigating Carver with Cisco (Carlos Valdes), Ralph (Hartley Sawyer) runs into Sue (guest star Natalie Dreyfuss). Iris (Candice Patton) becomes suspicious of Eva (guest star Efrat Dor). Alexandra La Roche directed the episode written by Kristen Kim & Thomas Pound," the official summary of "The Flash" Season 6 episode 16 read.
"The Flash" Season 6 episodes air Tuesdays at 8 p.m. Eastern Time on The CW Network. Stay tuned for more "The Flash" spoilers and updates.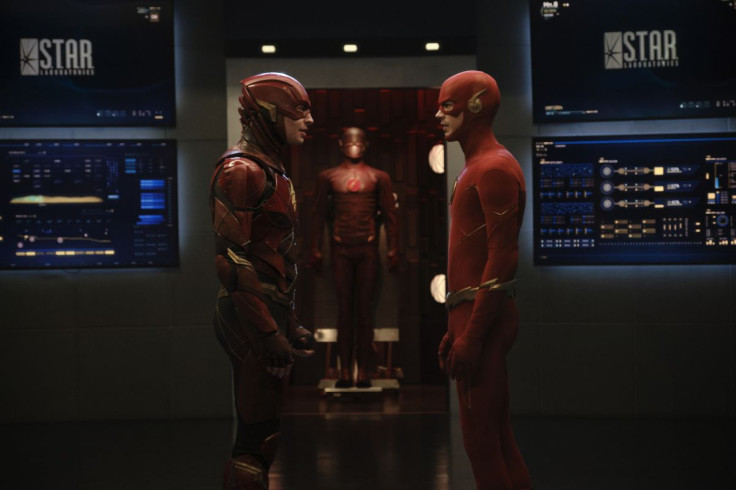 © Copyright IBTimes 2023. All rights reserved.