'The Flash' Star Grant Gustin Reacts To Wentworth Miller's Arrowverse Exit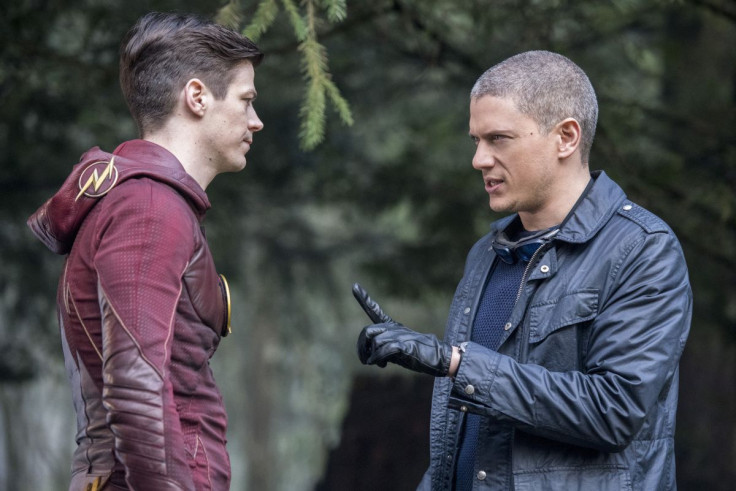 Although Wentworth Miller is already set to end his run as Captain Cold/Leonard Snart on CW's "The Flash" and "Legends of Tomorrow" this season, Grant Gustin is hoping that Miller will return to Arrowverse at some point in the future.
"I hope he comes back," Gustin told ComicBook.com and other reporters earlier this week when asked about Miller's impending exit from Arrowverse. "Because I remember when it was like, they killed off Wentworth a while back when he was a Legend, and then he was back and I worked with him a couple times. So I'll just keep my fingers crossed that I get to work with him again."
Gustin implied that there's more story to tell between his character Barry and Miller's Leonard. "The fans love those two characters together," Gustin said. "We always talk about [that] when we act together. We're like, 'Man, I love these scenes.' They're different than anything else that the two of us do together on our show. There's all kinds of dynamics there. They started as enemies, and they came to respect each other and I think they came to care about each other even. But there's trust issues there, probably on both sides. There's a lot going on. There's probably more going on with that relationship than almost any other Barry relationship."
Miller announced his imminent departure from Arrowverse on Instagram over the weekend. "Currently shooting some of my final episodes as Captain Cold/Leonard Snart on the CW's 'Legends of Tomorrow' and 'The Flash,'" Miller shared. "Grateful — now and in advance — to a pair of talented cast and hardworking crew… Thank you… I've had a tremendous time playing this character. It's been an opportunity, an education, and a blast."
Miller will appear in this year's four-way crossover, titled "Crisis on Earth-X." The actor was spotted filming some scenes for the special event under the Granville Bridge in Vancouver, Canada last month. In a photo shared by YVR Shoots, Miller appears to be working on a scene with Gustin, Nick Zano (Nate Heywood) and Stephen Amell (Oliver Queen/ Green Arrow).
In addition, executive producer Phil Klemmer told IGN at San Diego Comic-Con last July that Miller will also play a Bizarro version of his character later this season of "Legends of Tomorrow."
© Copyright IBTimes 2023. All rights reserved.