Flood Warnings Issued In Several States Amid Heavy Rain In Southern US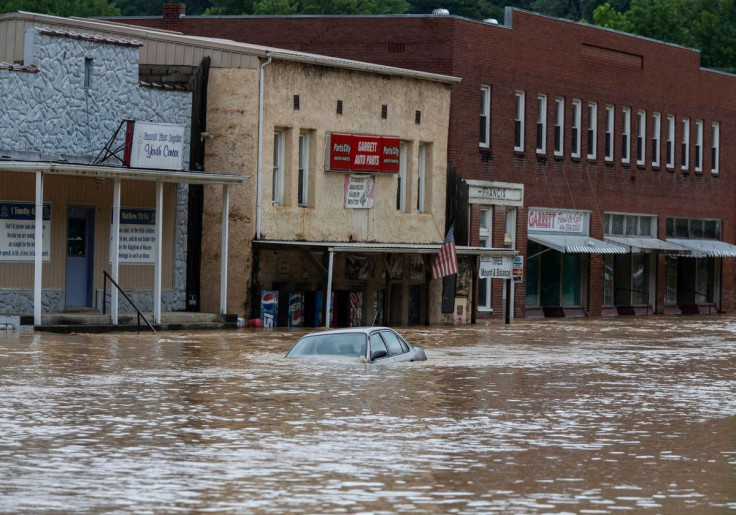 KEY POINTS
The NWS is expecting a 'very wet weather pattern' in the southern U.S. over the next few days
Parts of southeastern North Carolina are at risk of flash flooding
Texas accounts for most of the flood warnings issued by the NWS
Heavy rainfall and flood events across the Southern United States have prompted flood-related weather warnings and alerts in several states. The National Weather Service (NWS) has projected further heavy rain to continue across the south through Wednesday.
In its Monday report about weather events in the U.S., the NWS said a "very wet weather pattern will continue across portions of the southern U.S. from east Texas into the Lower Mississippi Valley over the next few days." The agency said potential flooding is "likely from northern Louisiana into west-central Mississippi" on Tuesday. The NWS warned of heavy rain and flash flooding threats may last through Wednesday.
The Weather Prediction Center (WPC) in Center College Park, Maryland, projected the risk of flash flooding in South-central to Southeastern North Carolina on Tuesday, adding that rain totaling 3-4 inches is likely.
The Maryland WPC office also warned of potential flash flooding in South-central Texas on Tuesday due to heavy rainfall in the area.
The NWS previously warned of up to seven inches of rain affecting northern Texas. The agency said that while the heavy rainfall is welcomed due to the ongoing drought affecting the U.S. and other western nations, "the potential still exists for instances of flash flooding in urban areas and places with poor drainage."
The following Watches and Warnings have been issued for the following states:
Flood Warning – effective through Tuesday
Counties around Gila River, Arizona
Marion and Cass Counties at Jefferson, Louisiana
Gregg County, Louisiana
Presidio County, Texas
Flood Warning – effective through Wednesday
Ellis and Kaufman Counties in Oklahoma
Dallas County, Oklahoma
Brewster County, Texas
Eddy County, Texas
Flood Warning – effective until further notice
Flood Warning – effective through Friday
Flood Advisory– through Tuesday morning
Chaves County, New Mexico
Polk, San Jacinto and Trinity Counties, Texas
Gila River at Calva, Arizona
Flood Advisory – through Wednesday
Areas around Kenai River, Alaska
Flood Advisory – through Thursday morning
Kaufman and Ellis Counties in Texas
Flood Watch– through Tuesday evening
Southeast Arkansas
Northeast Louisiana
Central Mississippi
Parts of southeast Texas, including the following counties: Walker, Washington, Houston, San Jacinto, Brazos, Grimes, Polk, Trinity, and Burleson
Montgomery County, Texas
Meanwhile, the NWS said hot and dry weather conditions are expected to continue throughout some parts of the Northern Rockies, the Pacific Northwest and the Northern Great Basin in the coming days. The agency added that such weather events will increase the threat of fire weather in the mentioned areas.
© Copyright IBTimes 2023. All rights reserved.